For 91 Days
we lived in Busan, the second-largest city in South Korea. This sprawling, exhilarating metropolis of 2,000,000 people has somehow managed to remain relatively unknown, despite having so many things to see and do. We had a wonderful time discovering Busan's cuisine, culture, history and beaches. Start reading
at the beginning
of our adventures, visit our
comprehensive index
to find something specific, or read one of the articles selected at random, below:
Showing #1 - 10 of 96 Articles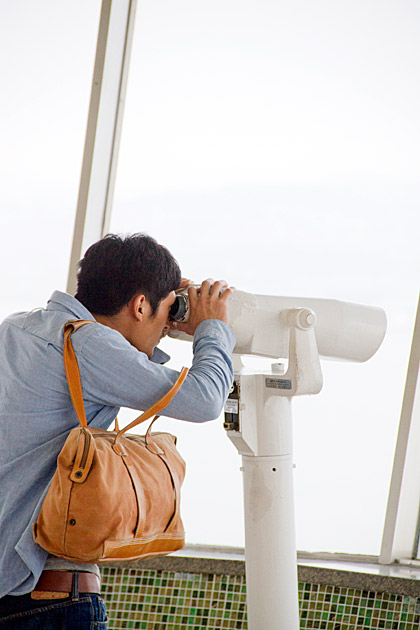 Busan, South Korea's second city, doesn't approach Seoul in terms of size or global influence, but is home to a metropolitan population of 3.6 million, and one of the busiest ports in the world. Busan is found on the south-eastern end of the peninsula, closer to Japan than the capital. An important business center full of suits, concrete and convention halls, Busan also boasts popular beaches, nature reserves and an urban landscape shaped by green mountains that pop up almost randomly amid the skyscrapers.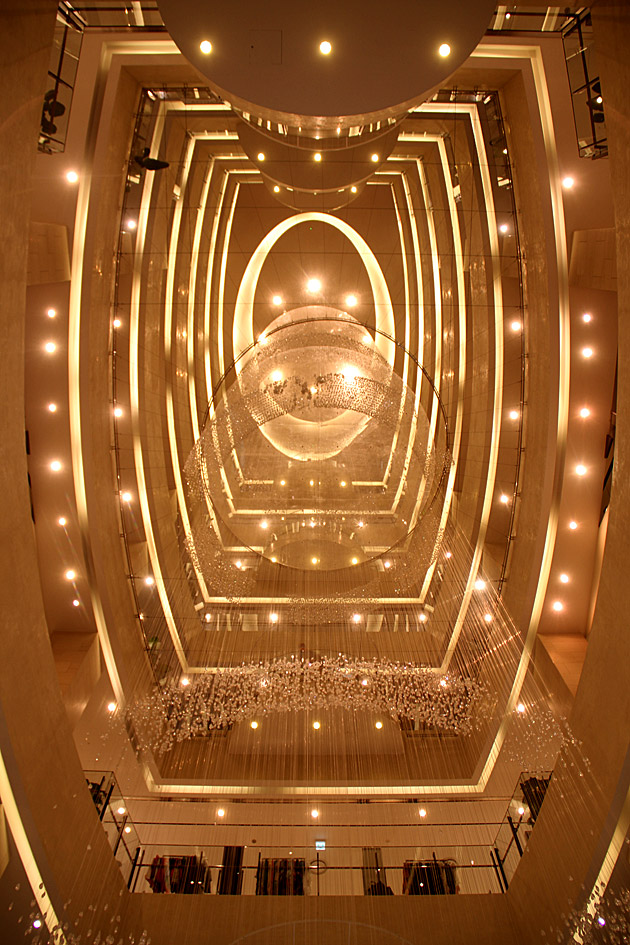 We hadn't even discussed it with each other, it was just understood. An unspoken contract between me and Jürgen, sealed the very moment we learned of its existence: the first place we would visit in Busan, before any temples or museums or beaches, was going to be Shinsegae Centum City -- the world's largest department store. That title is Guinness-certified and uncontested. Shinsegae is three times the size of Macy's, which was the previous record-holder.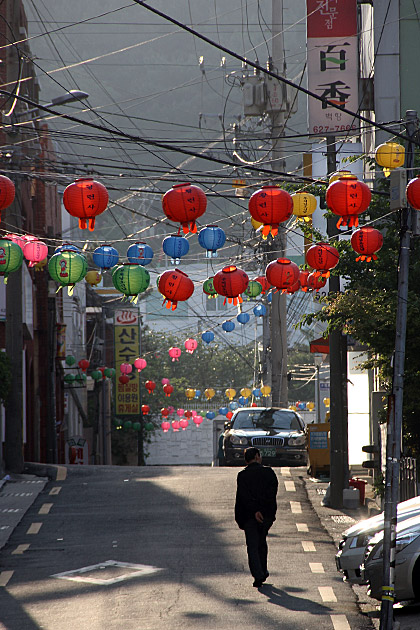 It took us about 91 minutes walking around Busan to come to a definite conclusion. No way would 91 days be enough to thoroughly explore this city! The beaches, temples, disparate neighborhoods, mountains, street markets, parks... let alone the food. Koreans are known for their work ethic, and I think we're going to have to follow suit to have any chance of seeing even a fraction of the things Busan offers.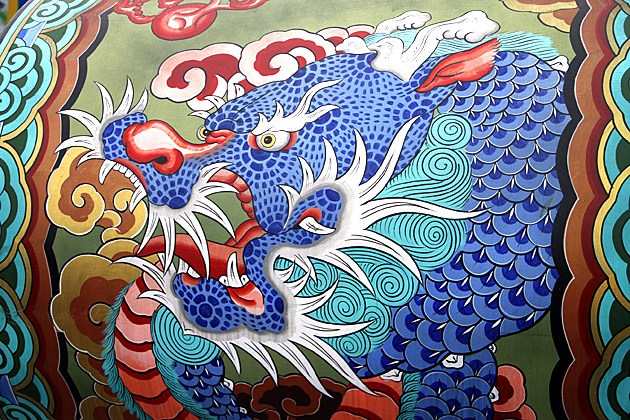 Busan or Pusan? The name is spelled both ways on signs around the city. Before arriving, I'd have bet that the official name was Pusan, but I would have been wrong. In 2000, a new method of transliterating Korean was implemented and the name changed overnight to "Busan". The Korean character ㅂ represents both "b" and "p" (which, when you think about it, are nearly the same letter anyway). For the city's residents, there's no change at all. 부산 remains 부산.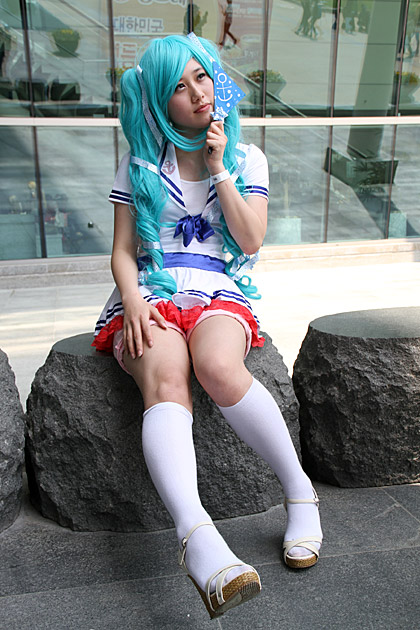 Manga is a Japanese phenomenon, but comics and animated TV shows are also big business in Korea, where they're known as manhwa. During our first weekend in Busan, a manhwa festival called Comic World was being held at the BEXCO convention hall. Wild Korean youth dressed in freaky cosplay? No way we were missing that.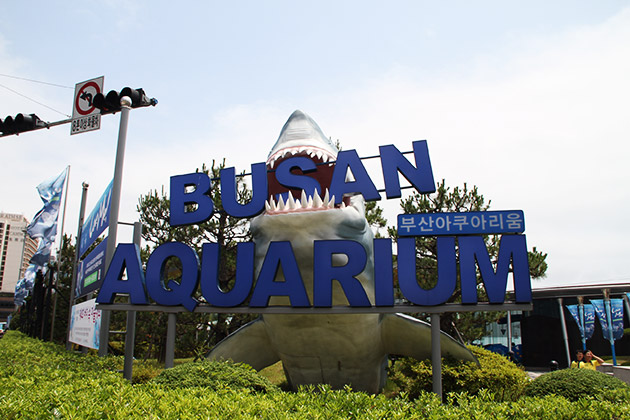 Turns out that Busan is the kind of city which can have a giant mountain right in its center, topped by an ancient fortress, accessible by cable car... and it's not a big deal. We were shocked when we learned of the cable car up Mt. Geumjeongsanseong, and Busan was all "Oh yeah, that. I forgot about that." It doesn't even appear in the various "must-do" lists we've read for Busan, while in most other cities it would be the top highlight!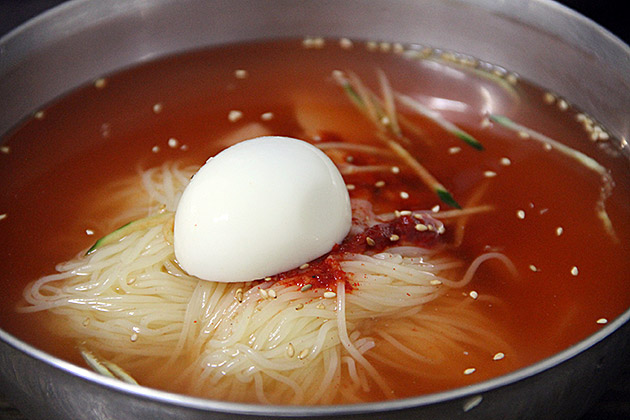 We ate a lot of interesting new foods during our time in Busan. The city's supermarkets are rather expensive, and eating out was almost as cheap as cooking at home, particularly when you stick to the kinds of local joints which we prefer. This is the first of our recaps on what we ate, and what it's called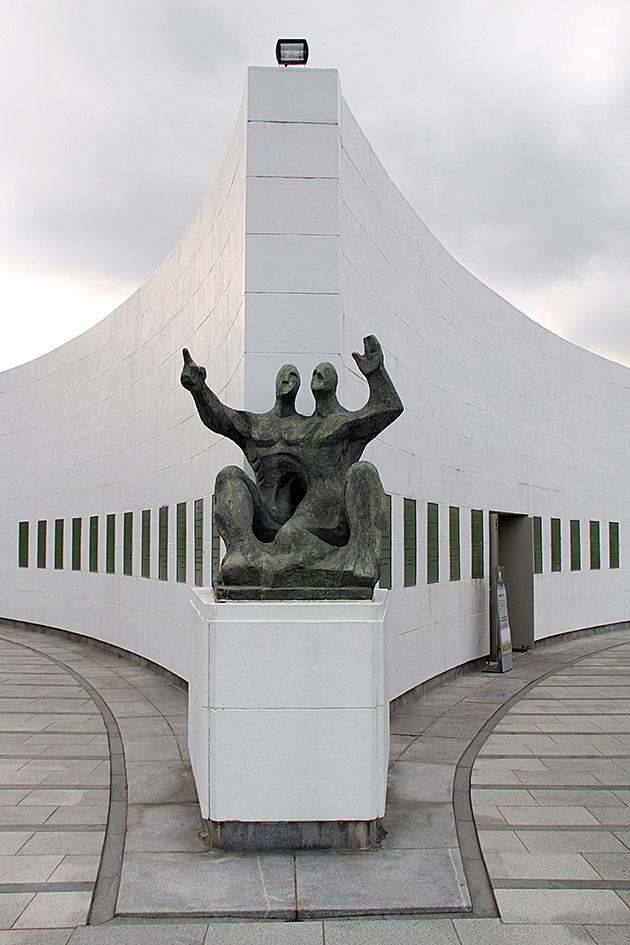 Hands down the most somber place we've visited thus far in Busan, the United Nations Memorial Cemetery pays tribute to the international brigade of soldiers who died defending the Republic of Korea against the forces of communism. Sixteen nations are represented here, and the cemetery is a melancholy reminder of the costs of war.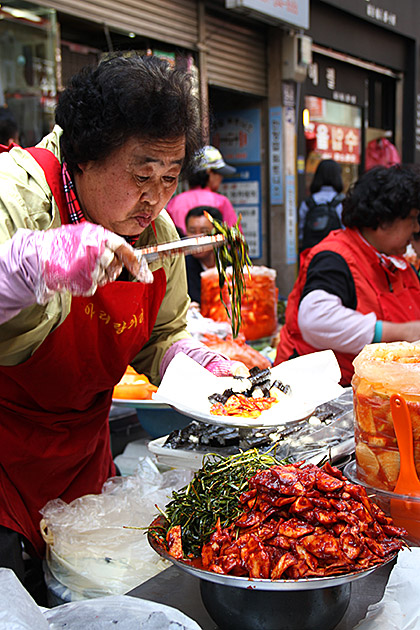 There's a small street in the shopping nexus of Nampo-Dong filled with stands offering a cheap outdoor lunch. Hot noodles, kimchi, rice bowls, tteokbokki (a spicy rice cake dish), all served up by a colorful collection of Korean lunch ladies. The map refers to this as "Eatery Alley", which is about as accurate a name as possible.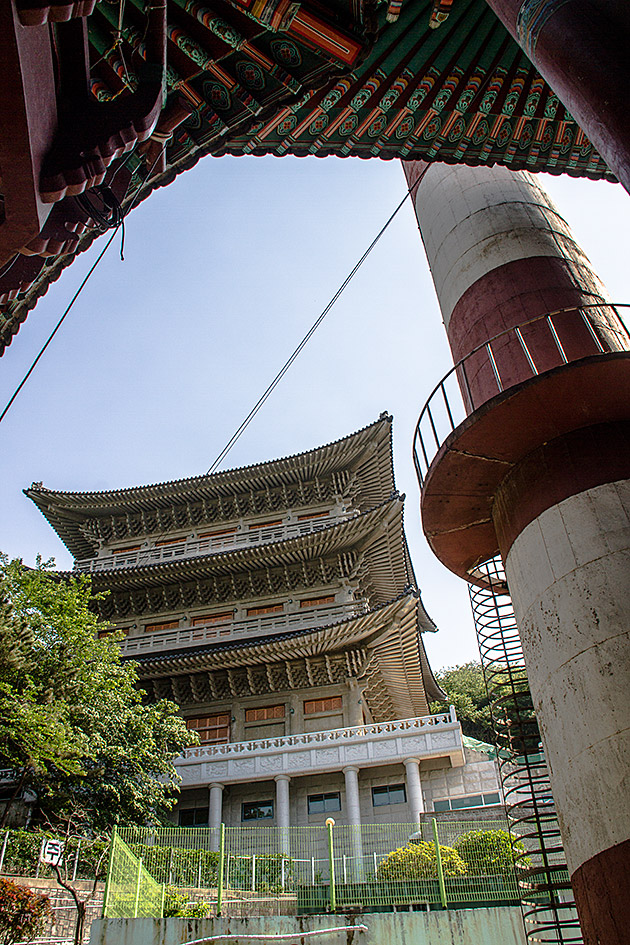 From the airplane, while arriving into Busan for the first time, I was afraid that the city might be too dull. But while the blocks of identical gray apartment buildings might dominate the skyline, once you get onto the streets, Busan offers endless variety. Temples, bars, traffic, cute plush toys and drawings, and... chicken crossings? This city has it all!