For 91 Days
we lived in Busan, the second-largest city in South Korea. This sprawling, exhilarating metropolis of 2,000,000 people has somehow managed to remain relatively unknown, despite having so many things to see and do. We had a wonderful time discovering Busan's cuisine, culture, history and beaches. Start reading
at the beginning
of our adventures, visit our
comprehensive index
to find something specific, or read one of the articles selected at random, below:
Showing #21 – 30 of 96 Articles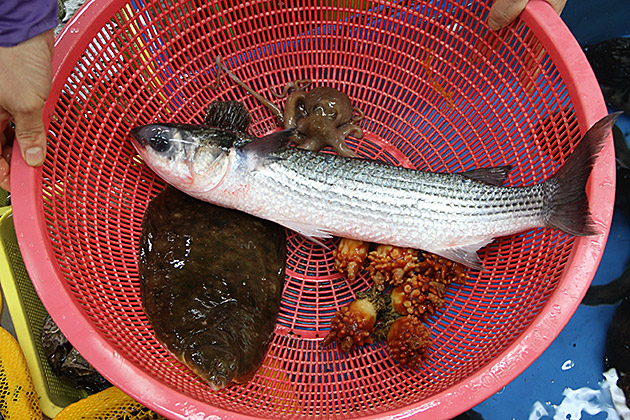 Do you remember that one scene in Oldboy? The scene which, after you watched it, you never forgot and needed therapy to recover from? You know, that scene, the one where Oh Dae-Su eats a living octopus? Well, our lunch at the Millak Raw Fish Market brought me as close to the experience of being Oldboy as I ever need to get.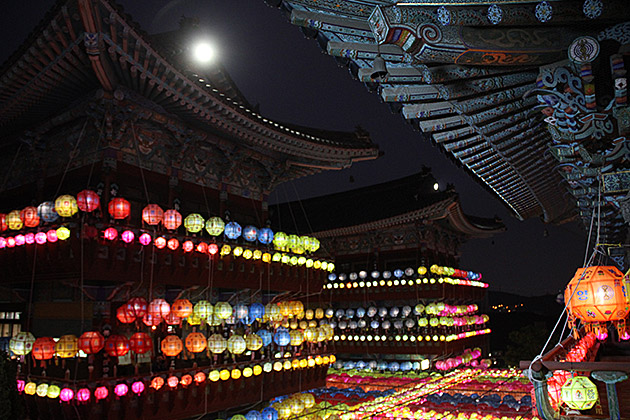 Set at the foot of the Baegyangsan Mountain in central Busan, Samgwangsa is a massive temple with enough room for 10,000 worshipers. And there were approximately that many present when we visited on a balmy May evening shortly before Buddha's birthday.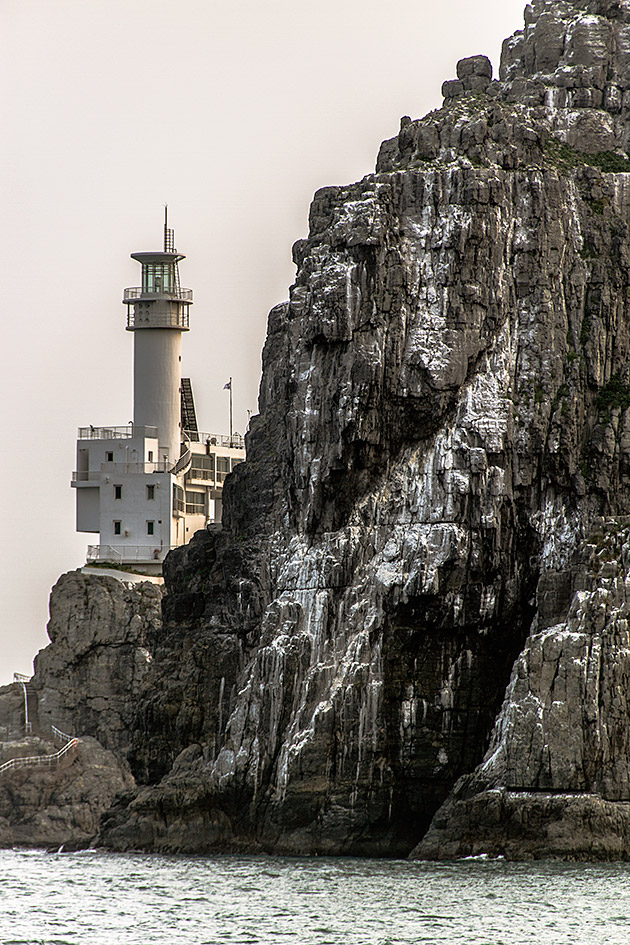 We first spotted the Oryukdo Islands toward the end of our hike down the coast of Igidae Park. A string of rocky and uninhabited landmasses, these islands are the most notable feature along Busan's coastline. In order to get a better look, we took an evening ferry trip which looped around them.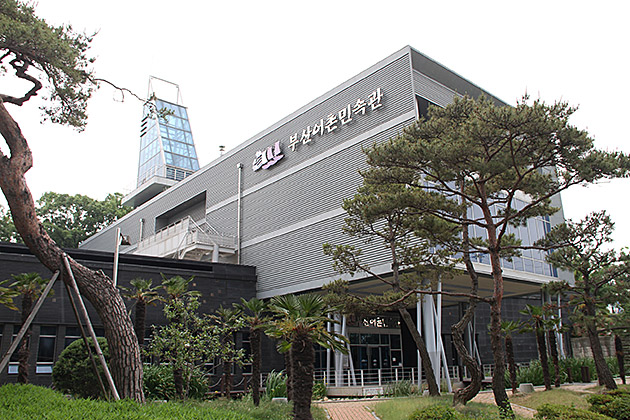 Buk-Gu, whose name translates to "Northern District", is one of the fifteen administrative zones which make up Busan. We spent a morning wandering around the area and checking out some of its touristic sights: the Fishing Village Folk Museum, a riverside park, and the Gupowaeseong Japanese Fortress.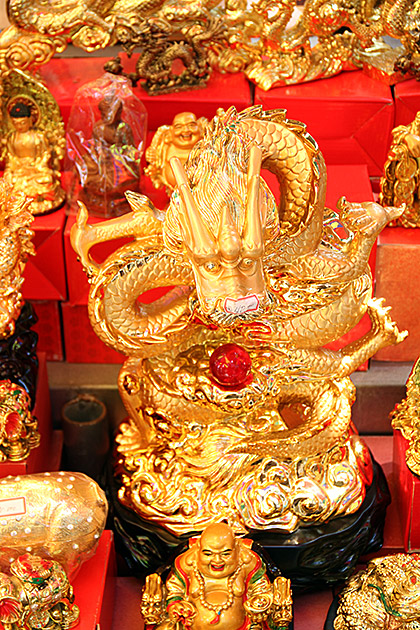 Golden dragons, Lady Gaga knockoffs and… Mike getting eaten by a shark?! A walk around Busan is nothing if not consistently entertaining. Besides bizarre city scenes, this photo set includes a lot of shots which highlight Busan's connection with the sea.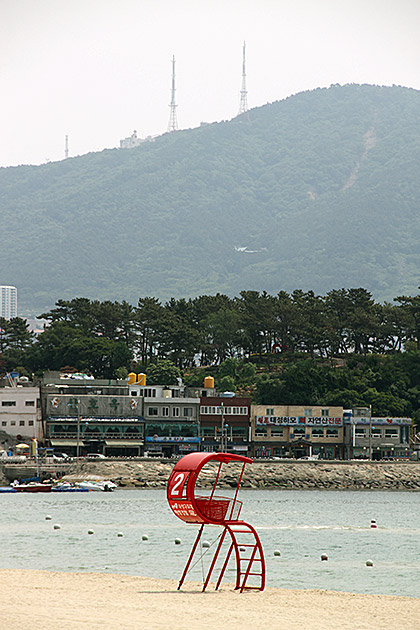 Armed with a map of Busan's best walks, a bottle of water and bellies full of doughnut-power, we set off on a long hike through the peninsular neighborhood of Amnan-Dong, southwest of Nampo. The seven-kilometer route would bring us over the Namhang Bridge to Songdo Beach, and down the coast to Amnan Park.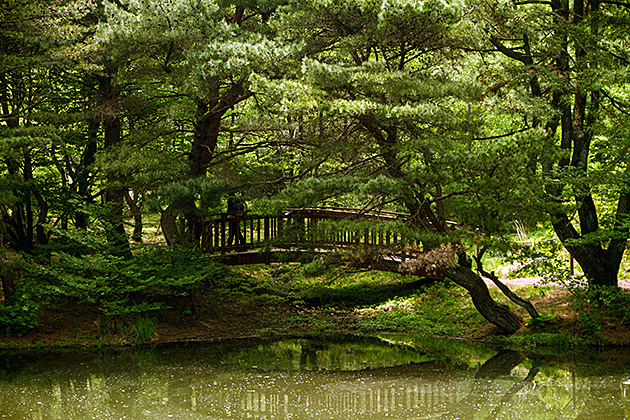 Our first month in Busan has flown by, and we're a little upset that one-third of our time here is over! We've seen and done a lot, eaten strange and wonderful things, gone on a bunch of beautiful hikes, and met some great people, but I have the feeling we haven't even scratched the surface yet. Here are our impressions, after one month in Busan.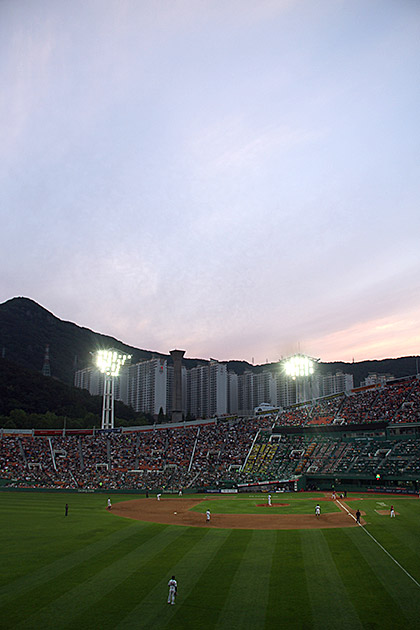 Among the best experiences we've had in Busan have been our visits to Sajik Stadium to watch the Giants. Any American baseball fan who's ever complained about their team's high ticket prices, expensive food and drink, or paltry attendance, should definitely pencil in a day at the park while in Busan. This is the stadium experience perfected.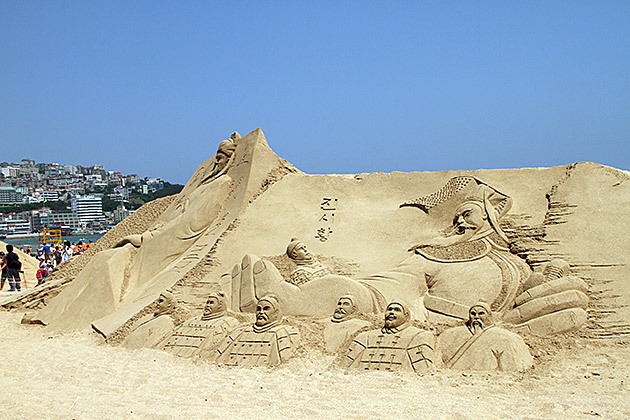 The beginning of the summer has hit Busan, and the city seems to be celebrating with a raft of festivals. There's the International Car Show, a River Sports Festival, an International Dance Festival, a Port Festival, and a Traditional Folk Festival… and this all in the first week of June! We felt a little guilty skipping out on all of them, so decided to check out the Sand Festival at Haeundae Beach.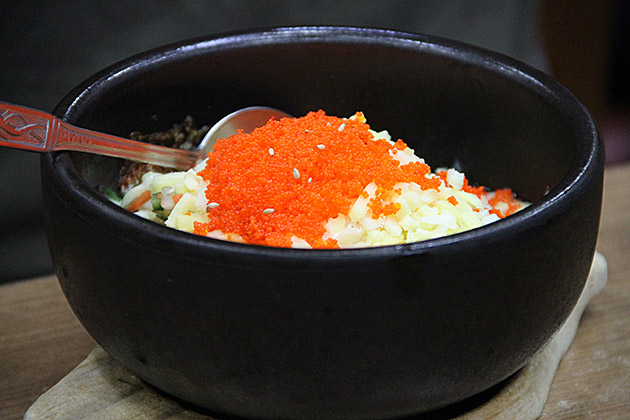 Perhaps it's not surprising that we've had our most adventurous Korean meals when accompanied by Koreans. I think that locals enjoy pushing our boundaries — whether it's to introduce us to new foods, or just because they like watching us squirm. So far, we've only said "no" once — and that was when an overly enthusiastic Korean invited us to a restaurant serving dog. Silk worm larvae or twitching octopus? Fine. But dog meat is a step too far!