Busan's Very Own Madame Tussauds
Is there anything more thrilling than standing next to a wax figure of a celebrity? Say, Lady Gaga? Of course not, what a stupid question! Wax museums are among humanity's most transcendent achievements, allowing us to indulge in fawning celebrity worship without the actual physical presence of the celebrity! There's nothing the least bit ridiculous about that. Nothing; right, Gaga?
Isn't that right, m'lady? … Gaga? [poke] Oh that's right, you're wax, hahahahahahhahaha!! You just look so realistic, hahahah! Hah. Hehm.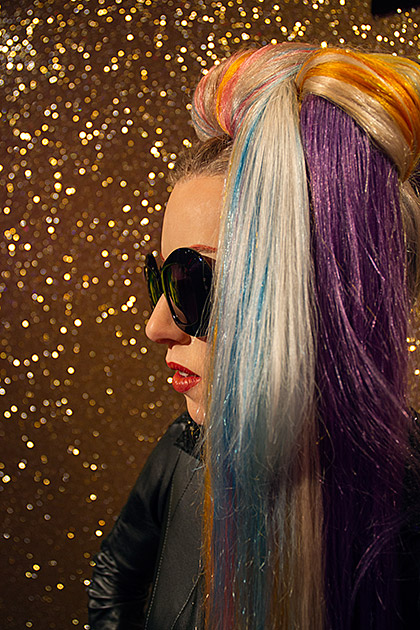 We were among the first to visit the new Madame Tussauds, which just opened on the sixth floor of the Shinsegae Department Store. Because we love wax figures so much that we simply must be the first ones to see them… or because we just happened to be walking by and noticed it. This is a temporary exhibit, though there's a chance it will become permanent. Madame Tussauds' website threatens the good people of Busan, thusly:
Even though this is a temporary attraction, if South Korean residents and international visitors enjoy it as much as the other 13 Madame Tussauds attractions around the world, then we will look at making it a permanent feature in the future.
Hear that, South Korea? You better get to worshipping wax figures of Western celebrities or the huffy Madame will take her toys away! Entrance to the rather small exhibit costs a whopping ?9000 ($8.10), which is about the same price you pay for four hours at Spa Land (also in Shinsegae).