For 91 Days
we lived in Busan, the second-largest city in South Korea. This sprawling, exhilarating metropolis of 2,000,000 people has somehow managed to remain relatively unknown, despite having so many things to see and do. We had a wonderful time discovering Busan's cuisine, culture, history and beaches. Start reading
at the beginning
of our adventures, visit our
comprehensive index
to find something specific, or read one of the articles selected at random, below: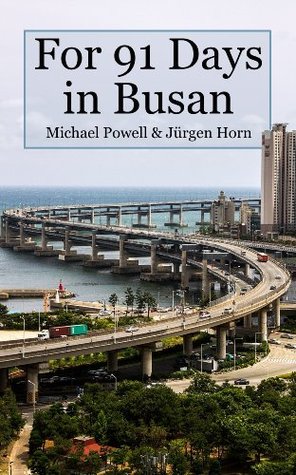 Our 91 days in Busan flew by, but we managed to see almost everything this incredible city has to offer -- the museums, the people, cafés, hiking, beaches, and of course the food! All of our experiences and observations are now collected in a portable e-book, perfect for Kindle, Nook or any other eReader. The book contains over 200 full-color images and nearly 100 articles about South Korea's second city, along with a useful index organized by both date and category. For just $7.99, this makes a great companion for your trip to Busan, whether you're a teacher or a tourist.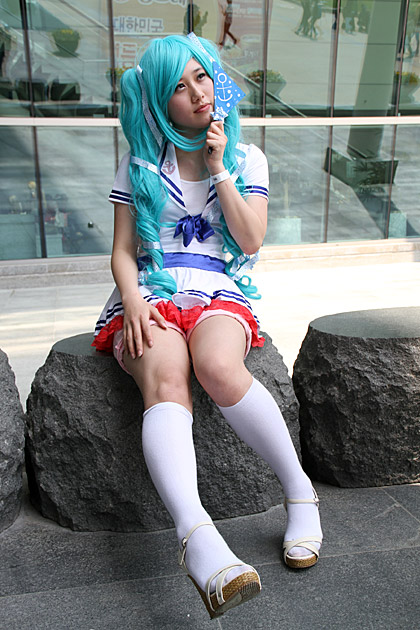 Manga is a Japanese phenomenon, but comics and animated TV shows are also big business in Korea, where they're known as manhwa. During our first weekend in Busan, a manhwa festival called Comic World was being held at the BEXCO convention hall. Wild Korean youth dressed in freaky cosplay? No way we were missing that.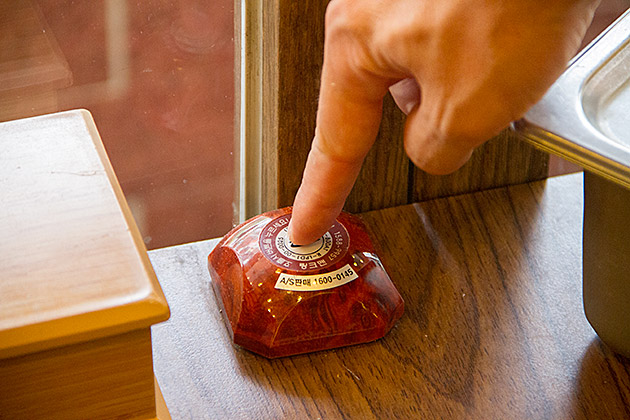 Of all the technological marvels we've seen in ultra-modern South Korea, only one has completely wedged its way into our hearts: the Yogi-Yo button. Found on tables in many of Busan's restaurants, it is utter, blissful genius. Press it, and your waiter appears like magic. Leave it unpressed, and you're left alone.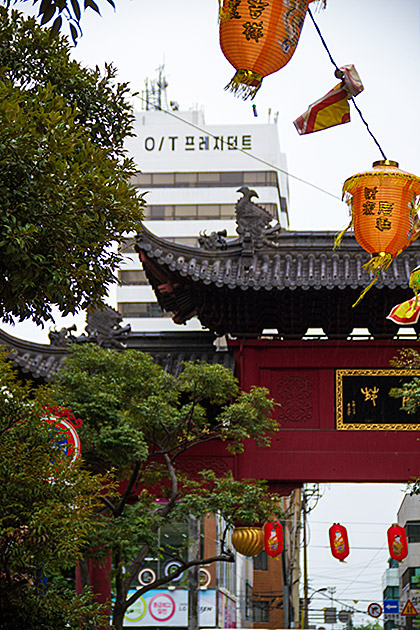 Straight across from Busan Station, a traditional Chinese-style gate welcomes you into Shanghai Street -- the nexus of the city's Chinatown. We visited this hectic and very un-Korean neighborhood during its annual celebration.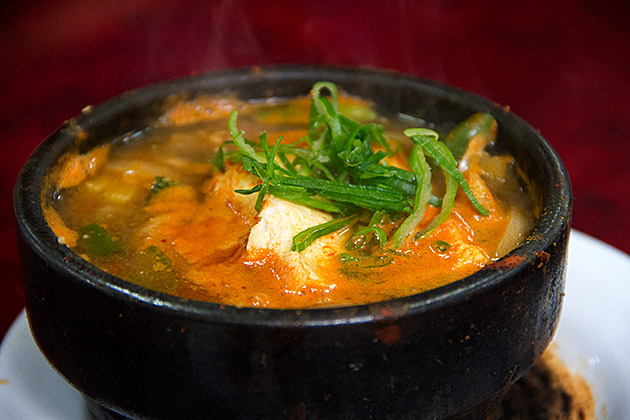 We're more than halfway through out time in Busan, and still haven't gotten sick of the food. There's a lot more variety to the cuisine than we had expected, especially once you add in the Japanese and Chinese (and Thai and American and Vietnamese and so on) influences. This week, we tried a couple of non-Korean places out, gave in to our pizza addiction, and went against better judgment to sample ginseng wine.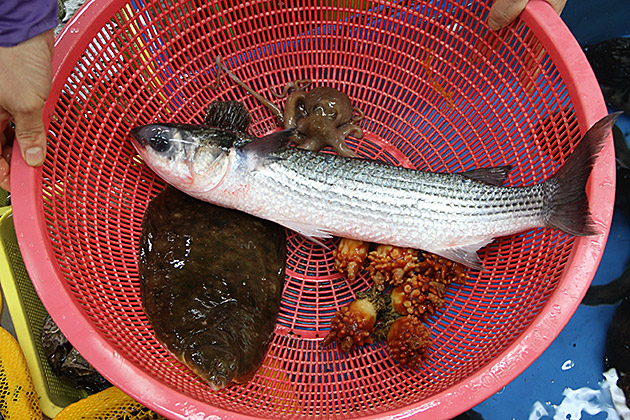 Do you remember that one scene in Oldboy? The scene which, after you watched it, you never forgot and needed therapy to recover from? You know, that scene, the one where Oh Dae-Su eats a living octopus? Well, our lunch at the Millak Raw Fish Market brought me as close to the experience of being Oldboy as I ever need to get.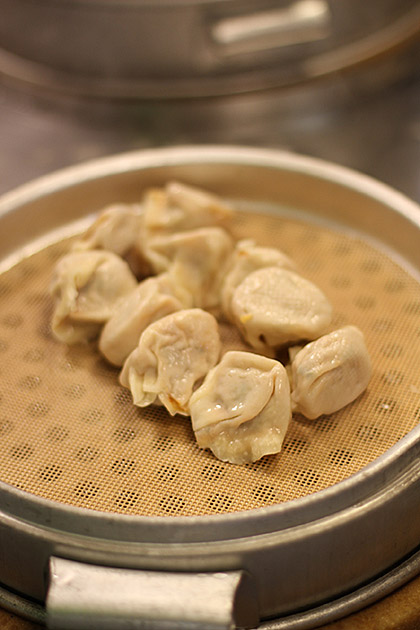 Dumplings, soju, grilled ribs, stews, chicken and lots of kimchi were on the table this week. It took us a few weeks to start to get the hang of Korean food, discover what we love, and what we don't. For Part Three of our food journal, we mostly concentrated on restaurants around our neighborhood, Suyeong and Gwangalli Beach, but these dishes can be found on just about every corner of Busan.