For 91 Days
we lived in Busan, the second-largest city in South Korea. This sprawling, exhilarating metropolis of 2,000,000 people has somehow managed to remain relatively unknown, despite having so many things to see and do. We had a wonderful time discovering Busan's cuisine, culture, history and beaches. Start reading
at the beginning
of our adventures, visit our
comprehensive index
to find something specific, or read one of the articles selected at random, below: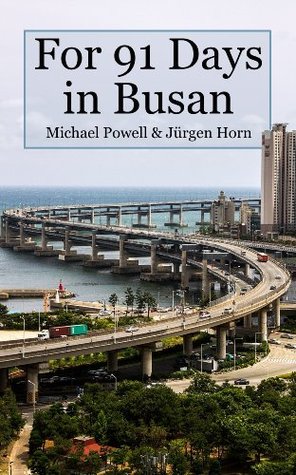 Our 91 days in Busan flew by, but we managed to see almost everything this incredible city has to offer — the museums, the people, cafés, hiking, beaches, and of course the food! All of our experiences and observations are now collected in a portable e-book, perfect for Kindle, Nook or any other eReader. The book contains over 200 full-color images and nearly 100 articles about South Korea's second city, along with a useful index organized by both date and category. For just $7.99, this makes a great companion for your trip to Busan, whether you're a teacher or a tourist.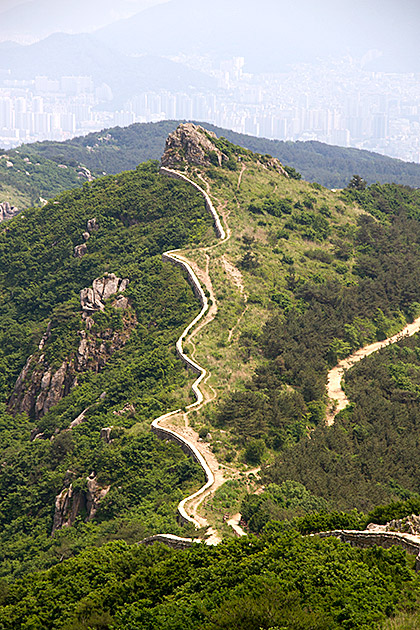 On our first visit to the top of Mt. Geumjeongsan, we had ascended in a cable car and hiked from the South to East Gate. It was an all-day excursion, but we were only able to see a fraction of the gigantic mountain fortress which extends across the summit, and so vowed to return. Our second trip would start at the Northern Gate, bring us to Godangbong Peak and end with a well-deserved feast in the village of Sanseong.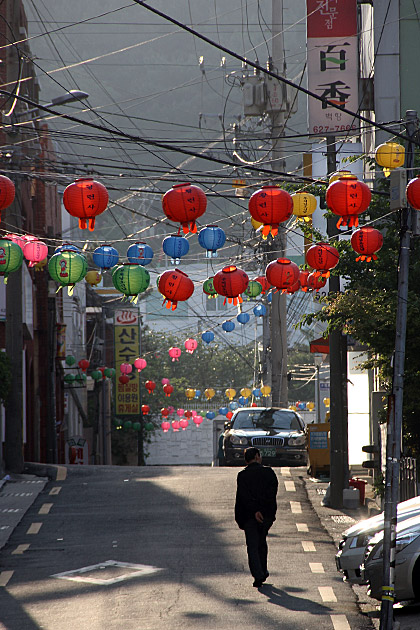 It took us about 91 minutes walking around Busan to come to a definite conclusion. No way would 91 days be enough to thoroughly explore this city! The beaches, temples, disparate neighborhoods, mountains, street markets, parks… let alone the food. Koreans are known for their work ethic, and I think we're going to have to follow suit to have any chance of seeing even a fraction of the things Busan offers.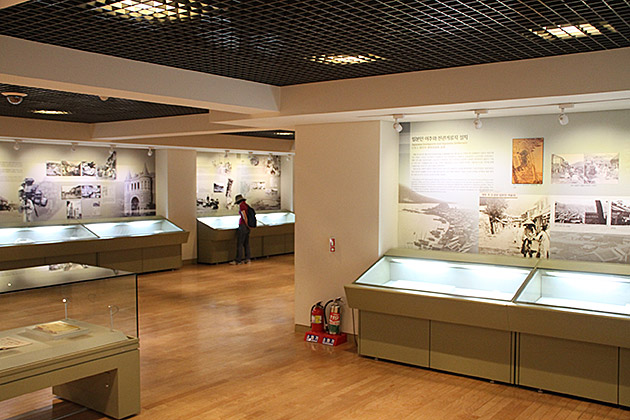 On the northern side of Yongdusan Park is the Busan Modern History Museum, which takes visitors on a stroll through the recent past of the city. It might as well call itself the Busan Museum of Japanese Aggression, because that's basically the focus of every exhibit.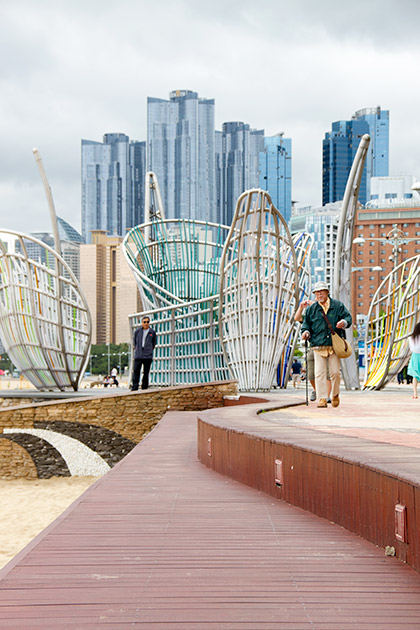 We published over 2000 photos during our three months in Busan. That's a record for our site, and a testament to what an amazing city this is. As you'll see in our final batch of photos, Busan is strangely compelling and offers a little bit of everything, from the beautiful to the amusing, to the downright bizarre. Taking pictures here was always a blast… we're going to miss it.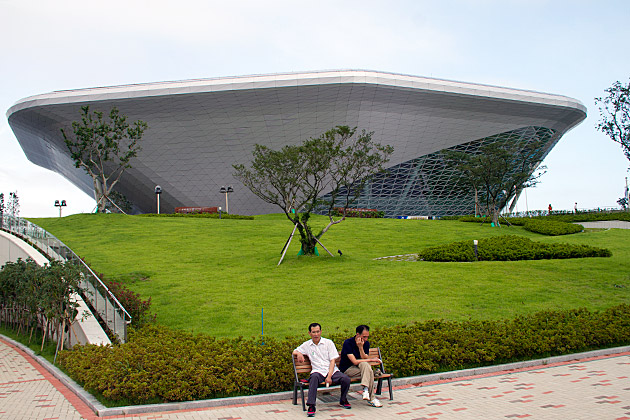 Busan is always at work on itself, more so than any other place we've lived, erecting new buildings, improving on its image and expanding its cultural offerings. We visited one of the city's latest achievements just days after it opened: the National Maritime Museum.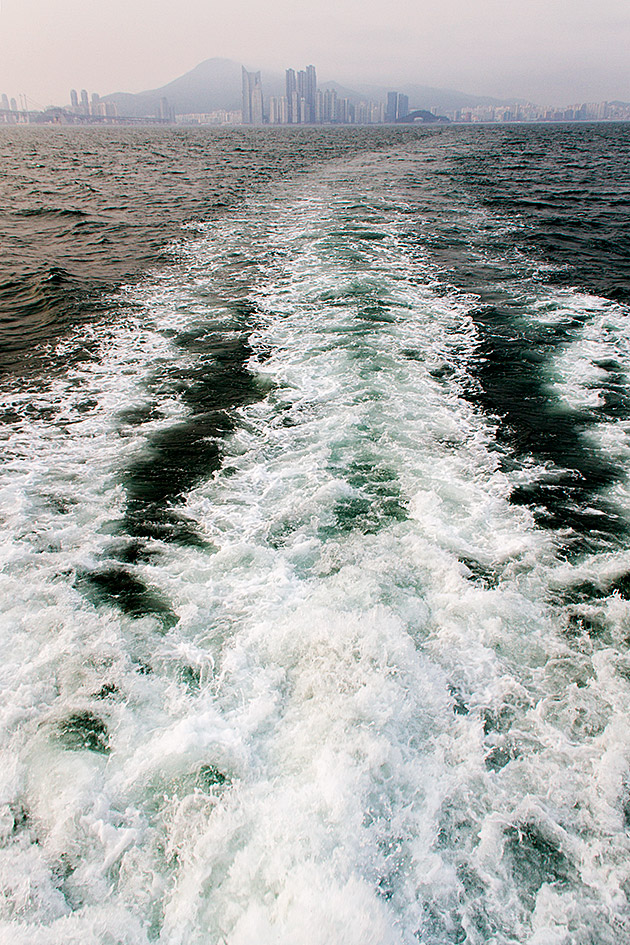 Another 91 days has reached its conclusion and, as always, we're shocked by how fast the time has flown by. Busan was an exciting, fascinating, foreign home to us, and though we're excited to get back to the states and visit family before starting on our next adventure, we find ourselves sad to say goodbye.