For 91 Days
we lived in Busan, the second-largest city in South Korea. This sprawling, exhilarating metropolis of 2,000,000 people has somehow managed to remain relatively unknown, despite having so many things to see and do. We had a wonderful time discovering Busan's cuisine, culture, history and beaches. Start reading
at the beginning
of our adventures, visit our
comprehensive index
to find something specific, or read one of the articles selected at random, below: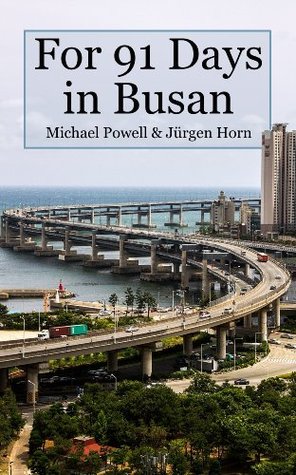 Our 91 days in Busan flew by, but we managed to see almost everything this incredible city has to offer -- the museums, the people, cafés, hiking, beaches, and of course the food! All of our experiences and observations are now collected in a portable e-book, perfect for Kindle, Nook or any other eReader. The book contains over 200 full-color images and nearly 100 articles about South Korea's second city, along with a useful index organized by both date and category. For just $7.99, this makes a great companion for your trip to Busan, whether you're a teacher or a tourist.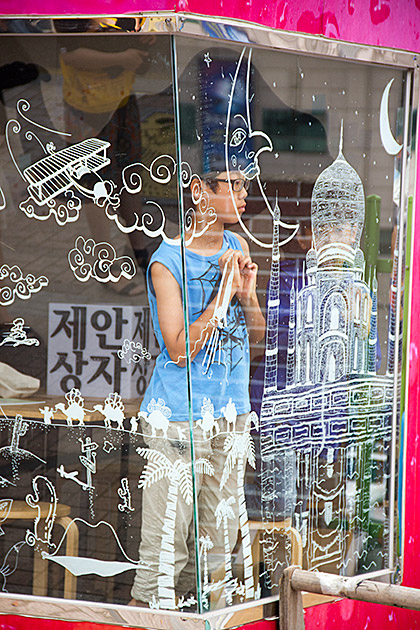 It's impossible to define Busan by just one trait. Is it the soaring architecture, the public artworks, the relaxed way of life, the beaches and relation to the water, or is the odd moments of eccentricity? All of these things and more are captured in this batch of photos. Each one might have been taken anywhere, but together? That's Busan.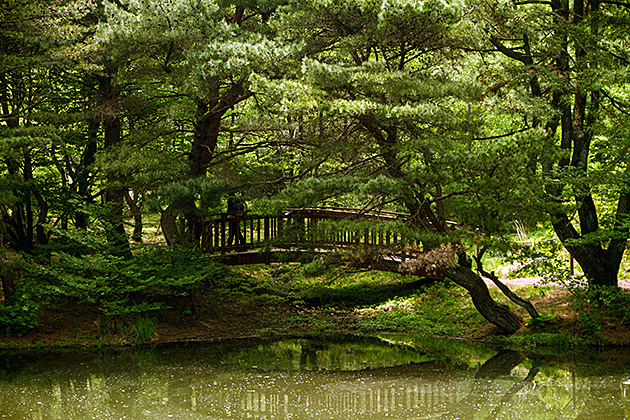 Our first month in Busan has flown by, and we're a little upset that one-third of our time here is over! We've seen and done a lot, eaten strange and wonderful things, gone on a bunch of beautiful hikes, and met some great people, but I have the feeling we haven't even scratched the surface yet. Here are our impressions, after one month in Busan.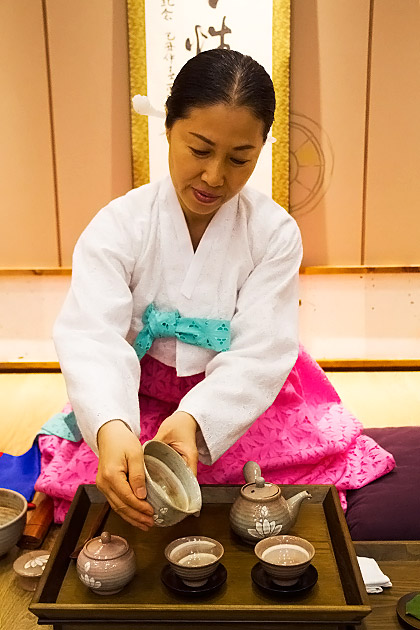 As we were saying goodbye, the instructor continued to praise our skills. "You did so very good! Very talented at pouring tea, the traditional Korean way!" We sheepishly accepted her acclaim, but I knew what she was really thinking. "Get these clumsy oafs out of my sight, so that I can finally start laughing my ass off!"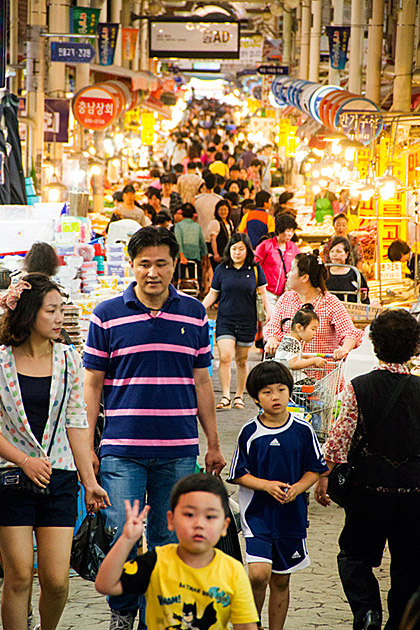 The largest market in Busan, and almost definitely the biggest I've ever visited anywhere, is in the central neighborhood of Bujeon. Calling it a market town is no mere hyperbole -- just the covered portion comprises a full grid of streets and alleys, and you can easily get lost in its chaotic, densely crowded streets.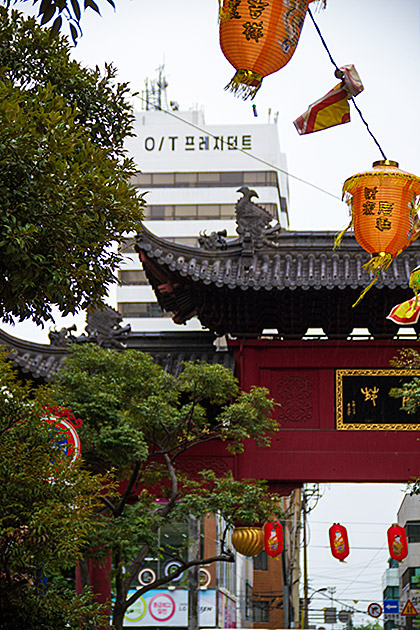 Straight across from Busan Station, a traditional Chinese-style gate welcomes you into Shanghai Street -- the nexus of the city's Chinatown. We visited this hectic and very un-Korean neighborhood during its annual celebration.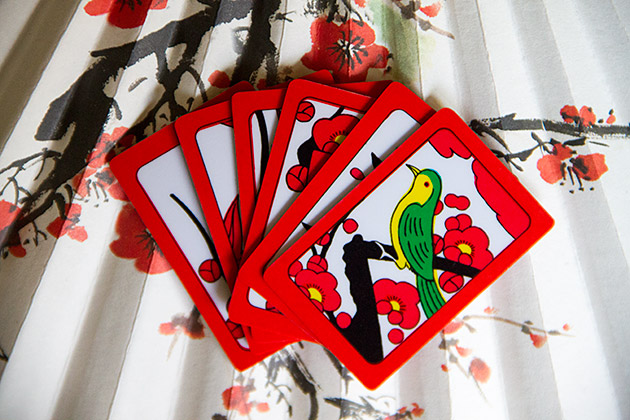 During our walks in the hills of Busan, we frequently see groups of hikers taking a break in a pavilion, drinking soju and playing Go-Stop, a betting game which uses small plastic flower cards. Once, we hovered around and watched for a bit -- the players were too engrossed in the action to even notice our presence. The game looked fun, and later that day we bought our own deck.