For 91 Days
we lived in Busan, the second-largest city in South Korea. This sprawling, exhilarating metropolis of 2,000,000 people has somehow managed to remain relatively unknown, despite having so many things to see and do. We had a wonderful time discovering Busan's cuisine, culture, history and beaches. Start reading
at the beginning
of our adventures, visit our
comprehensive index
to find something specific, or read one of the articles selected at random, below: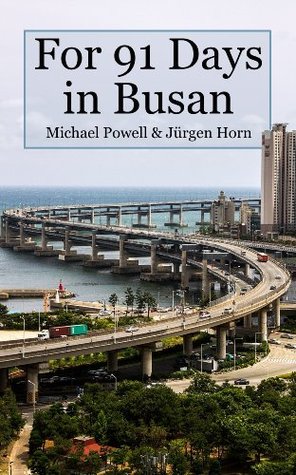 Our 91 days in Busan flew by, but we managed to see almost everything this incredible city has to offer — the museums, the people, cafés, hiking, beaches, and of course the food! All of our experiences and observations are now collected in a portable e-book, perfect for Kindle, Nook or any other eReader. The book contains over 200 full-color images and nearly 100 articles about South Korea's second city, along with a useful index organized by both date and category. For just $7.99, this makes a great companion for your trip to Busan, whether you're a teacher or a tourist.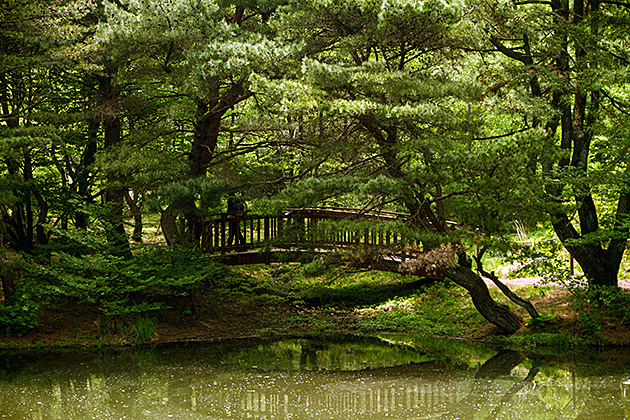 Our first month in Busan has flown by, and we're a little upset that one-third of our time here is over! We've seen and done a lot, eaten strange and wonderful things, gone on a bunch of beautiful hikes, and met some great people, but I have the feeling we haven't even scratched the surface yet. Here are our impressions, after one month in Busan.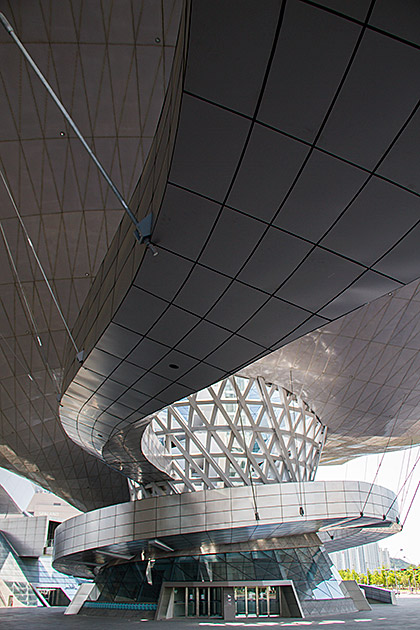 The $150 million dollar Busan Cinema Center is an architectural oddity which opened to the public during the Busan Film Festival in October, 2011. Its cantilever roof is the world's largest and seems to break the laws of gravity. And at night, it lights up in spectacular color, adding a splash of beauty to Busan's most modern neighborhood.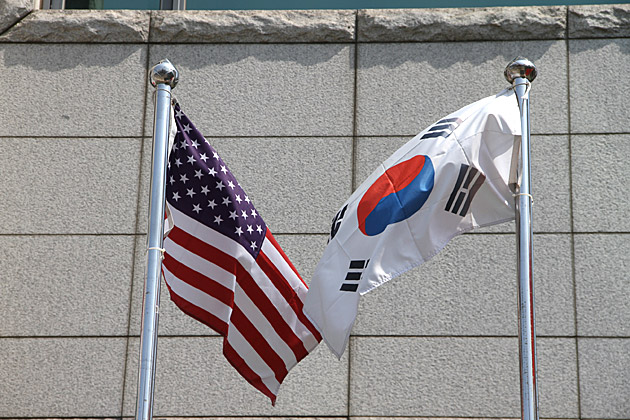 Since the end of World War II and the liberation of Korea from the Japanese occupation, the USA has maintained a steady presence in the southern half of the peninsula. Perhaps it comes as no surprise, then, that South Korea has inherited many aspects of American culture, from the world of pop music to its dynamic sporting scene. During our short time here, I've found myself amazed by the similarities between my homeland and our temporary host. And to be brutally honest, a lot of the greatest things about America seem to even better in South Korea…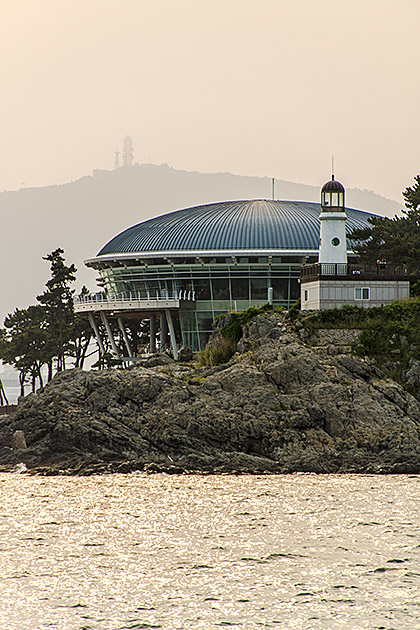 The Nurimaru House was built for the 2005 APEC (Asia-Pacific Economic Cooperation) Summit, which brought together the leaders of its twenty-one member nations. With a striking location in Dongbaekseom Park overlooking Haeundae Beach, the house now serves as a memorial to the meeting.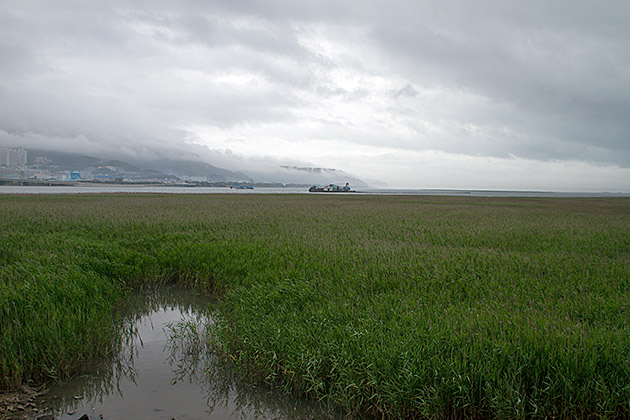 With a prime location where the Nakdong River empties into the East Sea, the small, sandy island of Eulsukdo has long been a paradise for migratory birds. However, our trip there couldn't have been more poorly timed, since the birds only visit in the fall and spring. But we'll be gone by August, and didn't want to pass up a visit to this interesting bit of nature.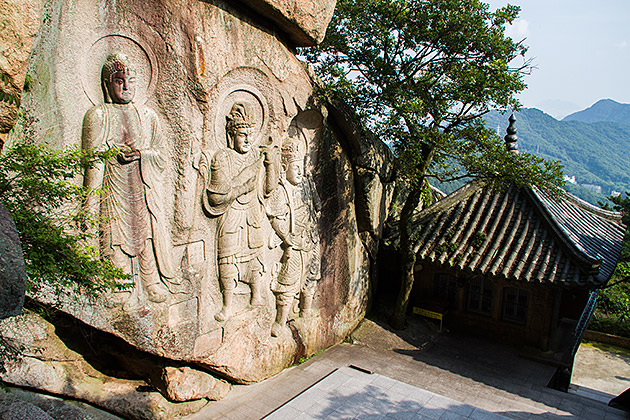 We've heard people claim that Seokbulsa is not just the best Buddhist temple in Busan, but the most lovely in all South Korea. Although we're in no position to judge, Jürgen and I are in agreement that Seokbulsa is the most amazing temple we've seen during our three months here.