For 91 Days
we lived in Busan, the second-largest city in South Korea. This sprawling, exhilarating metropolis of 2,000,000 people has somehow managed to remain relatively unknown, despite having so many things to see and do. We had a wonderful time discovering Busan's cuisine, culture, history and beaches. Start reading
at the beginning
of our adventures, visit our
comprehensive index
to find something specific, or read one of the articles selected at random, below: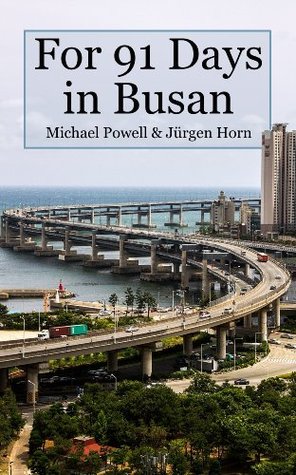 Our 91 days in Busan flew by, but we managed to see almost everything this incredible city has to offer -- the museums, the people, cafés, hiking, beaches, and of course the food! All of our experiences and observations are now collected in a portable e-book, perfect for Kindle, Nook or any other eReader. The book contains over 200 full-color images and nearly 100 articles about South Korea's second city, along with a useful index organized by both date and category. For just $7.99, this makes a great companion for your trip to Busan, whether you're a teacher or a tourist.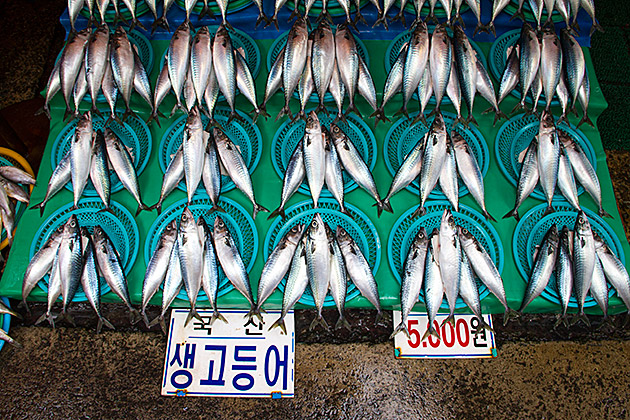 The largest fish market in South Korea is found in downtown Busan, next to the busy shopping area of Nampo-dong and adjacent to the Lotte Aqua Mall. That it occupies such a valuable, central location speaks to how important the fish trade has always been to the city.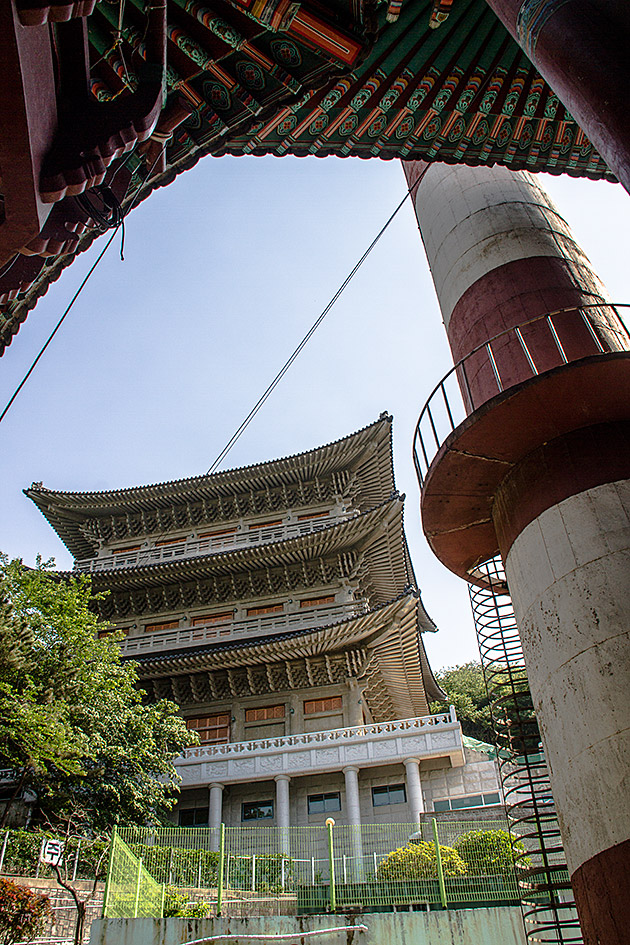 From the airplane, while arriving into Busan for the first time, I was afraid that the city might be too dull. But while the blocks of identical gray apartment buildings might dominate the skyline, once you get onto the streets, Busan offers endless variety. Temples, bars, traffic, cute plush toys and drawings, and... chicken crossings? This city has it all!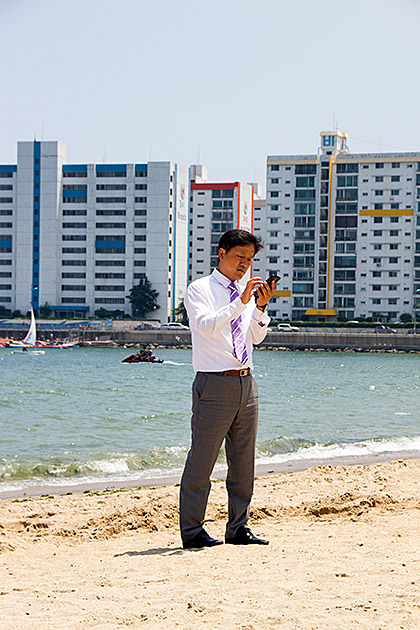 If you're not in one of the city's numerous spas, the preferred method of relaxation seems to be playing on your smart phone. On the subway, in the park, at dinner, walking down the street, while driving, while talking to your friends. At the beach. Busanites are plugged into their phones in a way that seems obsessive. But they always look like they're having fun, so who are we to judge?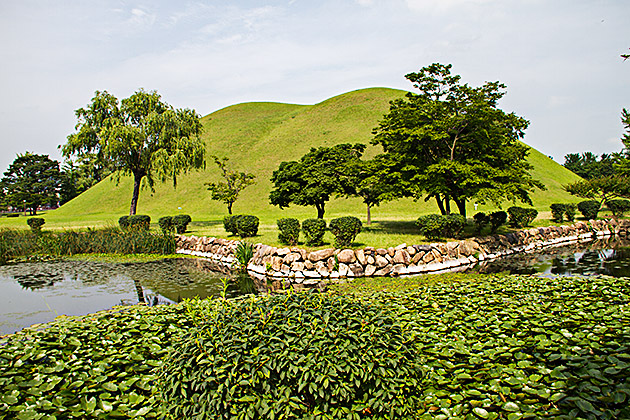 Gyeongju is a small city 50 miles north of Busan, known as the "Museum Without Walls" due to its incredible wealth of historic treasures. This was the capital of the powerful Silla Kingdom which ruled most of the Korean peninsula for nearly 1000 years (57 BC – 935 AD) and is without a doubt the most rewarding excursion you can make from Busan.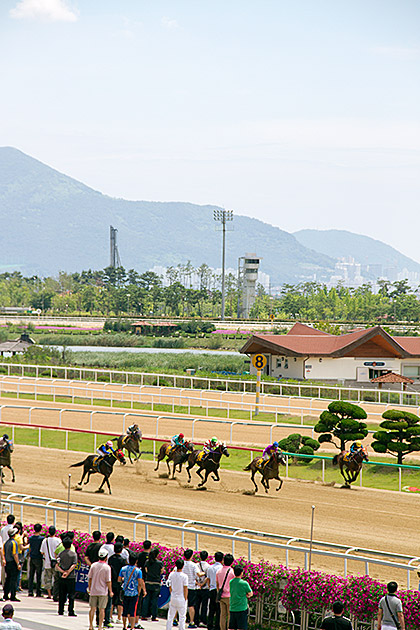 One of South Korea's three horse-racing tracks is found just outside Busan, and we decided to check it out on a sunny Sunday afternoon. We knew that we'd have fun, since we have fun anywhere that gambling is involved, but the Busan Gyeongnam Racecourse Park exceeded our expectations.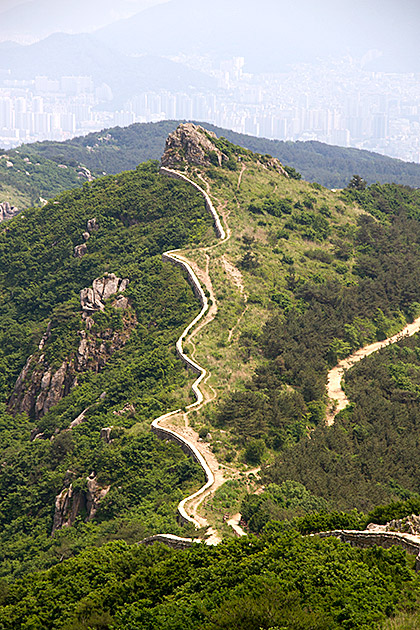 On our first visit to the top of Mt. Geumjeongsan, we had ascended in a cable car and hiked from the South to East Gate. It was an all-day excursion, but we were only able to see a fraction of the gigantic mountain fortress which extends across the summit, and so vowed to return. Our second trip would start at the Northern Gate, bring us to Godangbong Peak and end with a well-deserved feast in the village of Sanseong.