For 91 Days
we lived in Busan, the second-largest city in South Korea. This sprawling, exhilarating metropolis of 2,000,000 people has somehow managed to remain relatively unknown, despite having so many things to see and do. We had a wonderful time discovering Busan's cuisine, culture, history and beaches. Start reading
at the beginning
of our adventures, visit our
comprehensive index
to find something specific, or read one of the articles selected at random, below: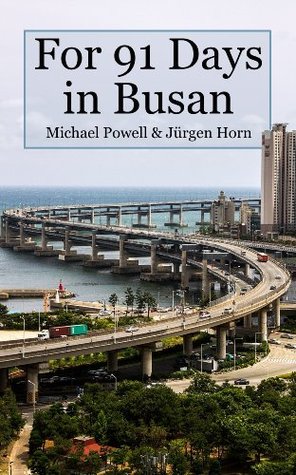 Our 91 days in Busan flew by, but we managed to see almost everything this incredible city has to offer — the museums, the people, cafés, hiking, beaches, and of course the food! All of our experiences and observations are now collected in a portable e-book, perfect for Kindle, Nook or any other eReader. The book contains over 200 full-color images and nearly 100 articles about South Korea's second city, along with a useful index organized by both date and category. For just $7.99, this makes a great companion for your trip to Busan, whether you're a teacher or a tourist.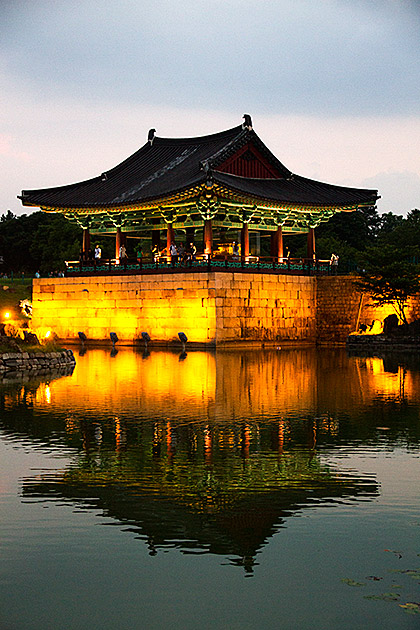 A man-made pond in the middle of Gyeongju, Anapji has been impressing people for over thirteen centuries. We strolled along the pond while the sun was setting, when the park is at its most gorgeous.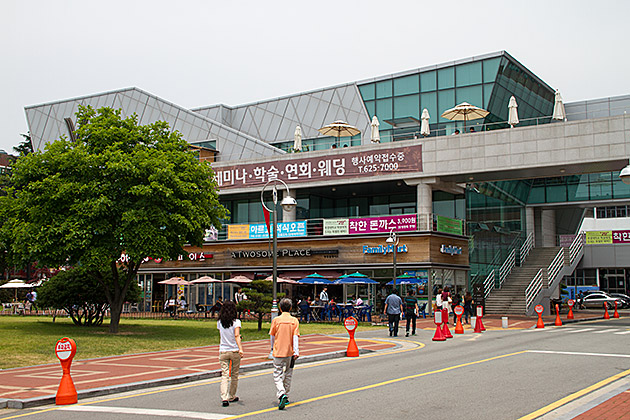 A narrow section of streets in the central neighborhood of Daeyeon separates Kyungsung University from Pukyong University. Perhaps it's unsurprising that this neighborhood, packed full of students and the establishments which cater to them, is among the most exciting in the city.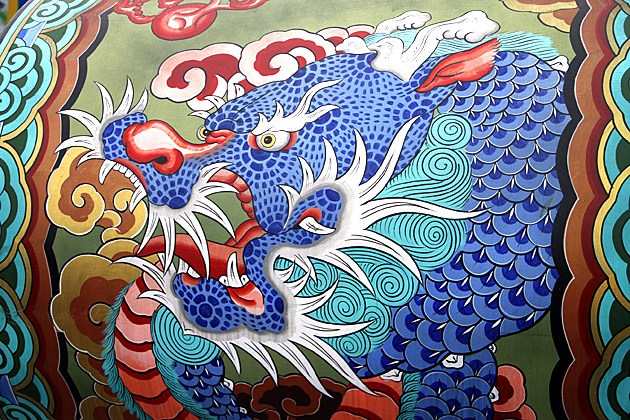 Busan or Pusan? The name is spelled both ways on signs around the city. Before arriving, I'd have bet that the official name was Pusan, but I would have been wrong. In 2000, a new method of transliterating Korean was implemented and the name changed overnight to "Busan". The Korean character ㅂ represents both "b" and "p" (which, when you think about it, are nearly the same letter anyway). For the city's residents, there's no change at all. 부산 remains 부산.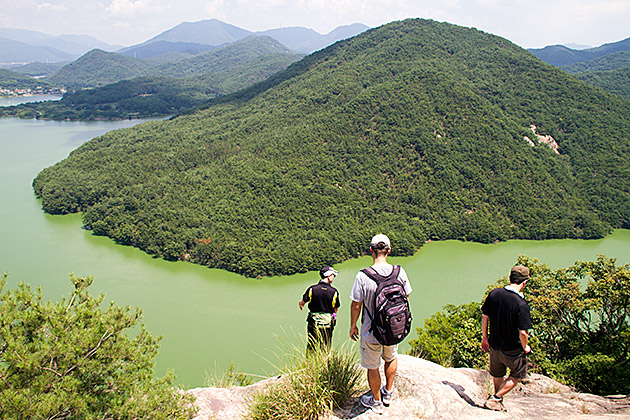 We've done a lot of hiking and hill-walking during our time in Busan, but until our trip out to Hoedong Lake, we hadn't actually experienced a truly Korean day of hiking. This was the last big excursion we'd be undertaking in Busan, and we couldn't have hoped for a more authentic day out.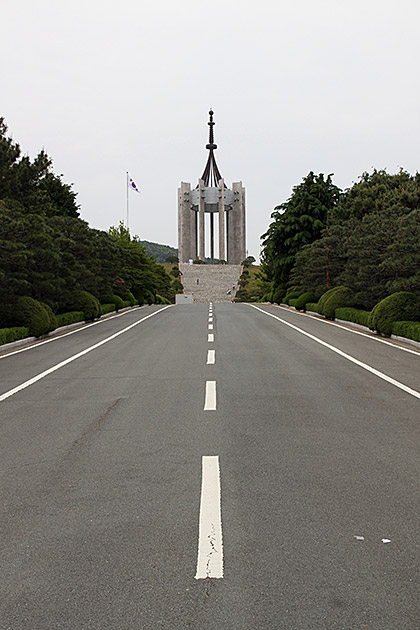 Set atop Daecheong Mountain, one of Busan's most central peaks, Jungang Park offers visitors an unparalleled view over the city and its port. Inaugurated almost twenty years ago, the park and its crowning Chunghon Tower are dedicated to the memories of the service personnel who gave their lives in the Korean War.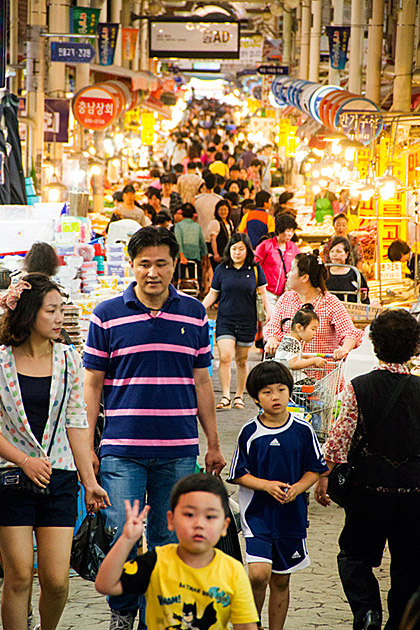 The largest market in Busan, and almost definitely the biggest I've ever visited anywhere, is in the central neighborhood of Bujeon. Calling it a market town is no mere hyperbole — just the covered portion comprises a full grid of streets and alleys, and you can easily get lost in its chaotic, densely crowded streets.