For 91 Days
we lived in Busan, the second-largest city in South Korea. This sprawling, exhilarating metropolis of 2,000,000 people has somehow managed to remain relatively unknown, despite having so many things to see and do. We had a wonderful time discovering Busan's cuisine, culture, history and beaches. Start reading
at the beginning
of our adventures, visit our
comprehensive index
to find something specific, or read one of the articles selected at random, below: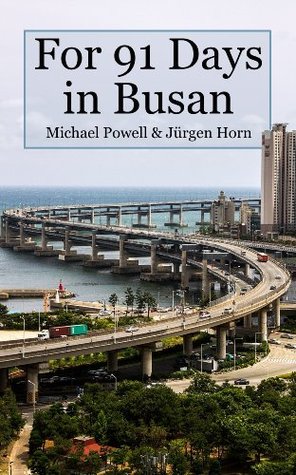 Our 91 days in Busan flew by, but we managed to see almost everything this incredible city has to offer -- the museums, the people, cafés, hiking, beaches, and of course the food! All of our experiences and observations are now collected in a portable e-book, perfect for Kindle, Nook or any other eReader. The book contains over 200 full-color images and nearly 100 articles about South Korea's second city, along with a useful index organized by both date and category. For just $7.99, this makes a great companion for your trip to Busan, whether you're a teacher or a tourist.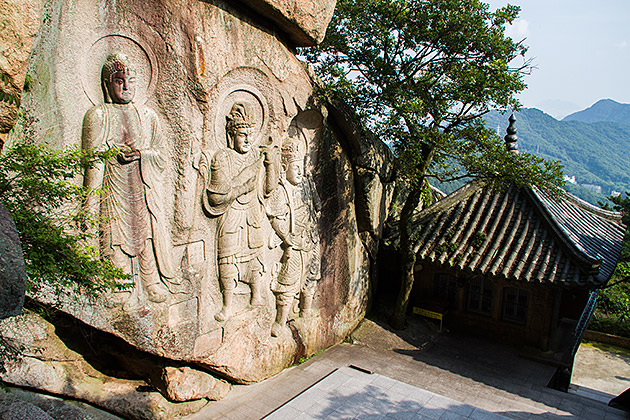 We've heard people claim that Seokbulsa is not just the best Buddhist temple in Busan, but the most lovely in all South Korea. Although we're in no position to judge, Jürgen and I are in agreement that Seokbulsa is the most amazing temple we've seen during our three months here.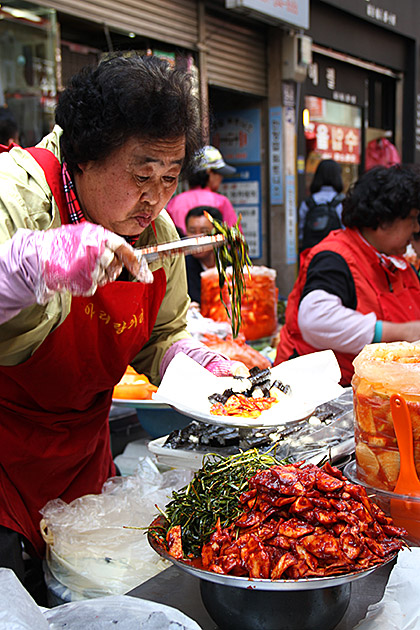 There's a small street in the shopping nexus of Nampo-Dong filled with stands offering a cheap outdoor lunch. Hot noodles, kimchi, rice bowls, tteokbokki (a spicy rice cake dish), all served up by a colorful collection of Korean lunch ladies. The map refers to this as "Eatery Alley", which is about as accurate a name as possible.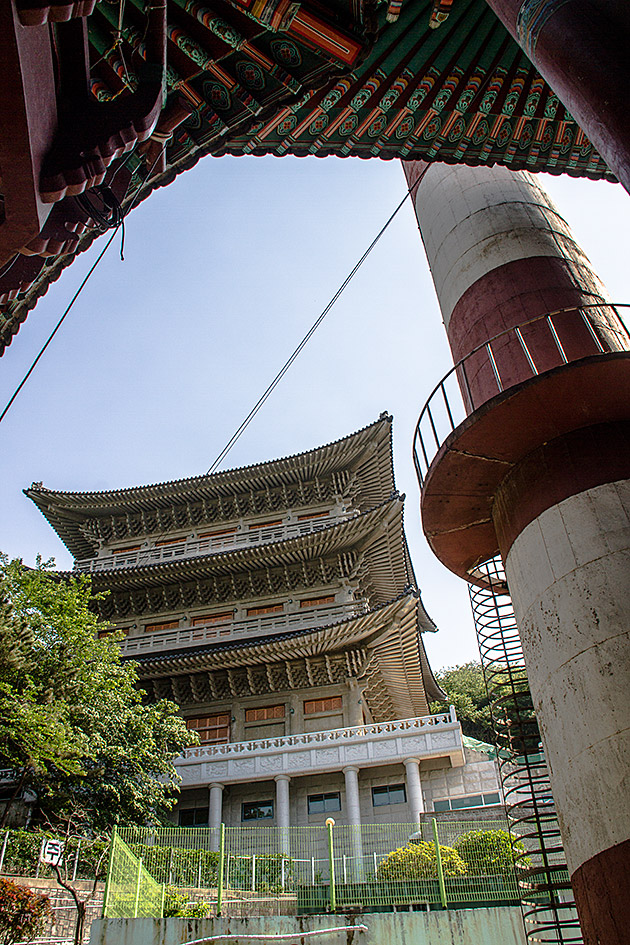 From the airplane, while arriving into Busan for the first time, I was afraid that the city might be too dull. But while the blocks of identical gray apartment buildings might dominate the skyline, once you get onto the streets, Busan offers endless variety. Temples, bars, traffic, cute plush toys and drawings, and... chicken crossings? This city has it all!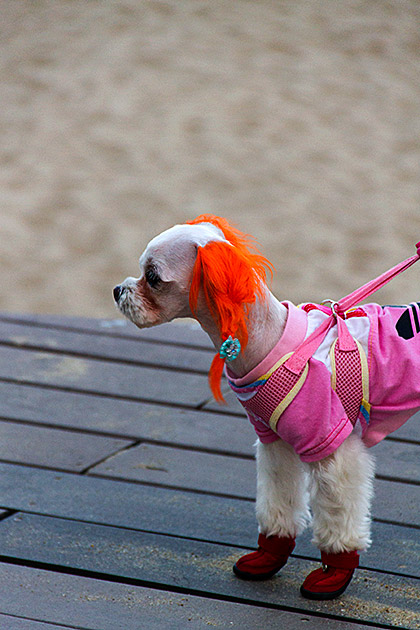 Busan is definitely a city with a lot of character. Wait... no, I mean "characters". A lot of strange characters! We're impressed by the towering skyscrapers and challenged by the bizarre foods, but it's the funny animals, people and mascots of the city that we find the most entertaining. Painted dogs, monster-size lobsters, seductive wooden cows, and smiling dumplings are just some of the characters we've captured in this latest dump of photos from Busan.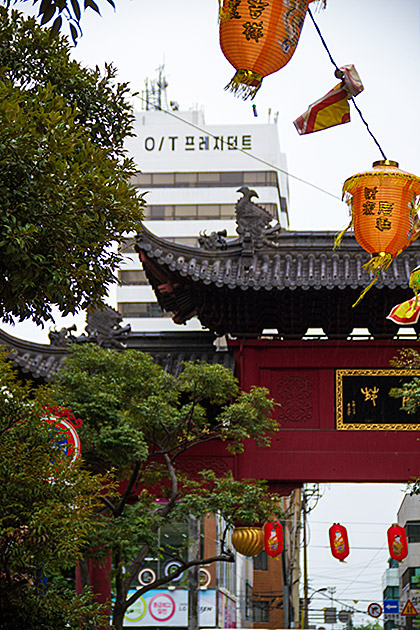 Straight across from Busan Station, a traditional Chinese-style gate welcomes you into Shanghai Street -- the nexus of the city's Chinatown. We visited this hectic and very un-Korean neighborhood during its annual celebration.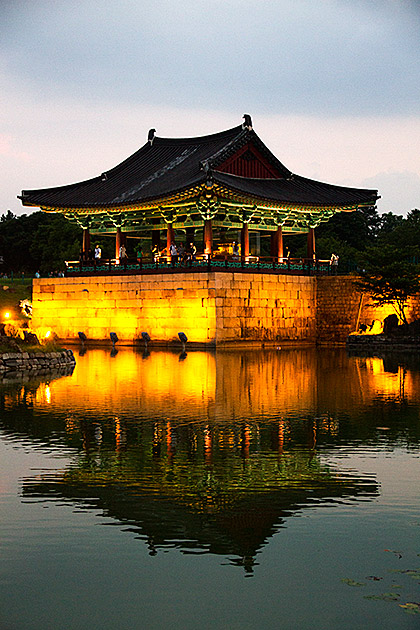 A man-made pond in the middle of Gyeongju, Anapji has been impressing people for over thirteen centuries. We strolled along the pond while the sun was setting, when the park is at its most gorgeous.