For 91 Days
we lived in Busan, the second-largest city in South Korea. This sprawling, exhilarating metropolis of 2,000,000 people has somehow managed to remain relatively unknown, despite having so many things to see and do. We had a wonderful time discovering Busan's cuisine, culture, history and beaches. Start reading
at the beginning
of our adventures, visit our
comprehensive index
to find something specific, or read one of the articles selected at random, below: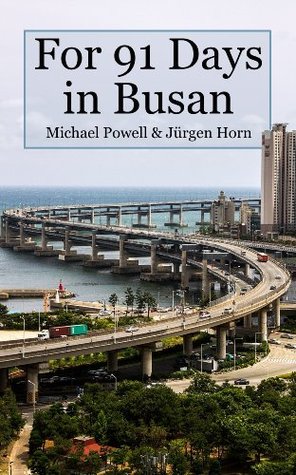 Our 91 days in Busan flew by, but we managed to see almost everything this incredible city has to offer — the museums, the people, cafés, hiking, beaches, and of course the food! All of our experiences and observations are now collected in a portable e-book, perfect for Kindle, Nook or any other eReader. The book contains over 200 full-color images and nearly 100 articles about South Korea's second city, along with a useful index organized by both date and category. For just $7.99, this makes a great companion for your trip to Busan, whether you're a teacher or a tourist.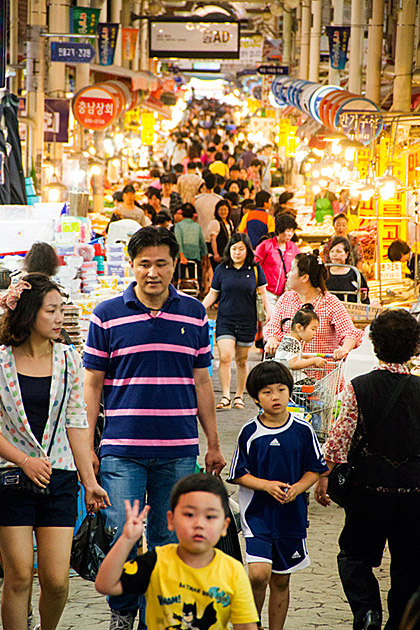 The largest market in Busan, and almost definitely the biggest I've ever visited anywhere, is in the central neighborhood of Bujeon. Calling it a market town is no mere hyperbole — just the covered portion comprises a full grid of streets and alleys, and you can easily get lost in its chaotic, densely crowded streets.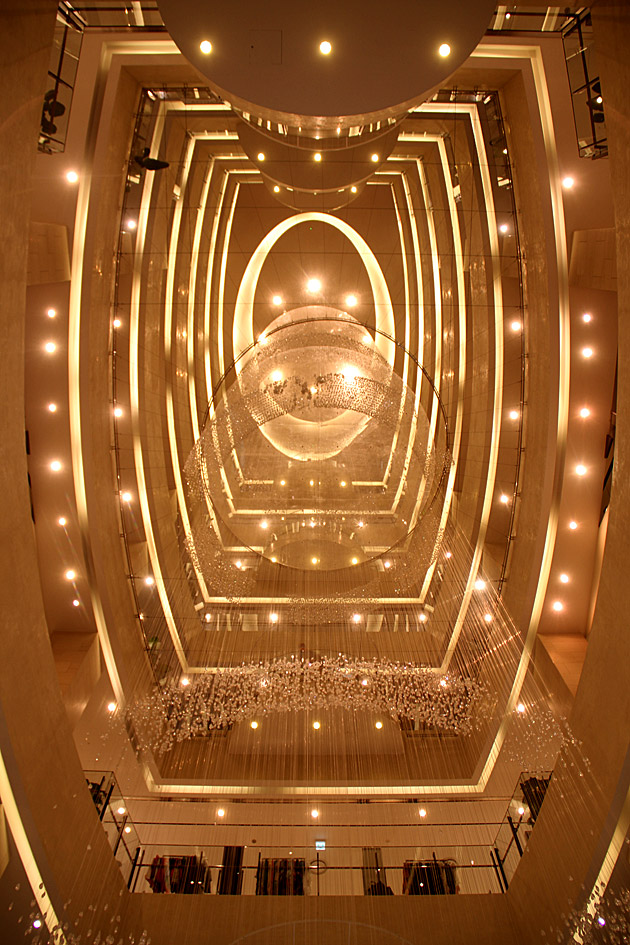 We hadn't even discussed it with each other, it was just understood. An unspoken contract between me and Jürgen, sealed the very moment we learned of its existence: the first place we would visit in Busan, before any temples or museums or beaches, was going to be Shinsegae Centum City — the world's largest department store. That title is Guinness-certified and uncontested. Shinsegae is three times the size of Macy's, which was the previous record-holder.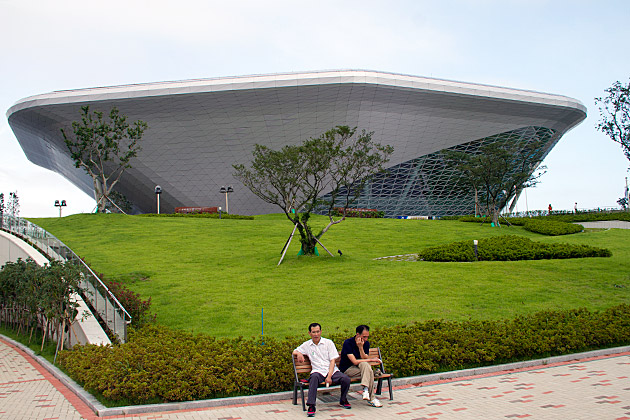 Busan is always at work on itself, more so than any other place we've lived, erecting new buildings, improving on its image and expanding its cultural offerings. We visited one of the city's latest achievements just days after it opened: the National Maritime Museum.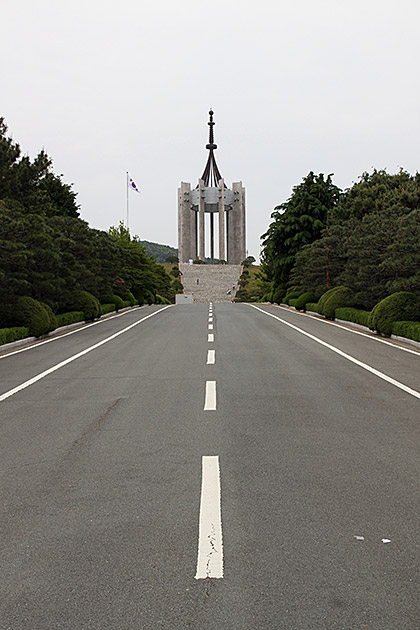 Set atop Daecheong Mountain, one of Busan's most central peaks, Jungang Park offers visitors an unparalleled view over the city and its port. Inaugurated almost twenty years ago, the park and its crowning Chunghon Tower are dedicated to the memories of the service personnel who gave their lives in the Korean War.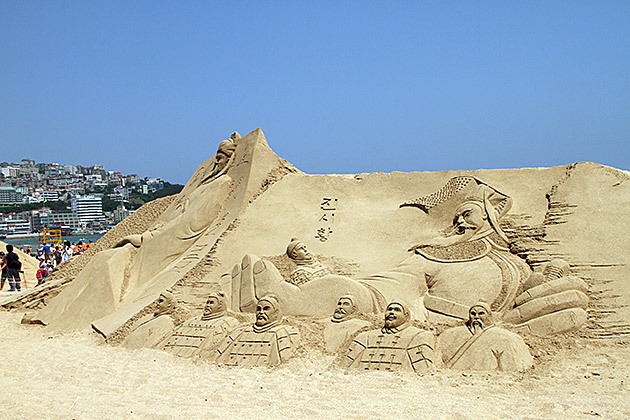 The beginning of the summer has hit Busan, and the city seems to be celebrating with a raft of festivals. There's the International Car Show, a River Sports Festival, an International Dance Festival, a Port Festival, and a Traditional Folk Festival… and this all in the first week of June! We felt a little guilty skipping out on all of them, so decided to check out the Sand Festival at Haeundae Beach.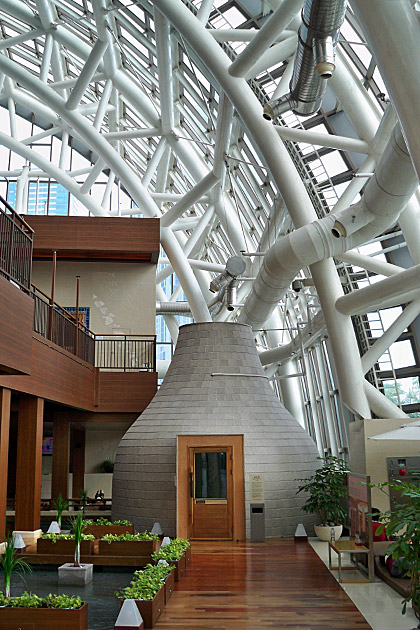 For our first trip to a Korean spa, we choose one of Busan's biggest and most modern: Spa Land in the Shinsegae department store. Twenty-two baths, thirteen distinctively-designed saunas, relaxation rooms, steam rooms, foot baths and more were ours to enjoy for four blissful hours.