For 91 Days
we lived in Busan, the second-largest city in South Korea. This sprawling, exhilarating metropolis of 2,000,000 people has somehow managed to remain relatively unknown, despite having so many things to see and do. We had a wonderful time discovering Busan's cuisine, culture, history and beaches. Start reading
at the beginning
of our adventures, visit our
comprehensive index
to find something specific, or read one of the articles selected at random, below: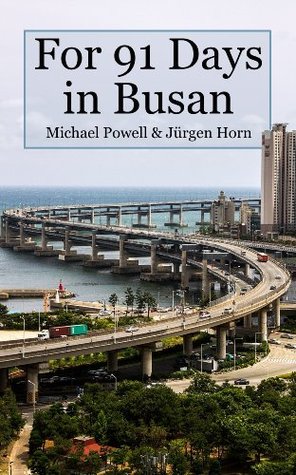 Our 91 days in Busan flew by, but we managed to see almost everything this incredible city has to offer -- the museums, the people, cafés, hiking, beaches, and of course the food! All of our experiences and observations are now collected in a portable e-book, perfect for Kindle, Nook or any other eReader. The book contains over 200 full-color images and nearly 100 articles about South Korea's second city, along with a useful index organized by both date and category. For just $7.99, this makes a great companion for your trip to Busan, whether you're a teacher or a tourist.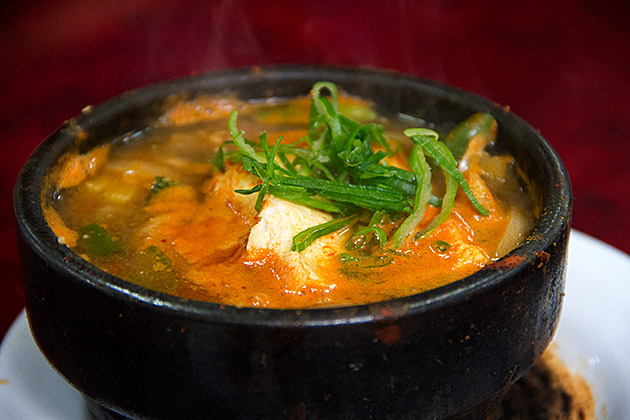 We're more than halfway through out time in Busan, and still haven't gotten sick of the food. There's a lot more variety to the cuisine than we had expected, especially once you add in the Japanese and Chinese (and Thai and American and Vietnamese and so on) influences. This week, we tried a couple of non-Korean places out, gave in to our pizza addiction, and went against better judgment to sample ginseng wine.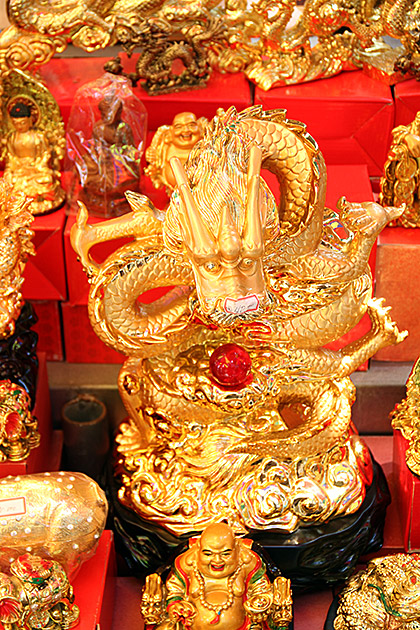 Golden dragons, Lady Gaga knockoffs and... Mike getting eaten by a shark?! A walk around Busan is nothing if not consistently entertaining. Besides bizarre city scenes, this photo set includes a lot of shots which highlight Busan's connection with the sea.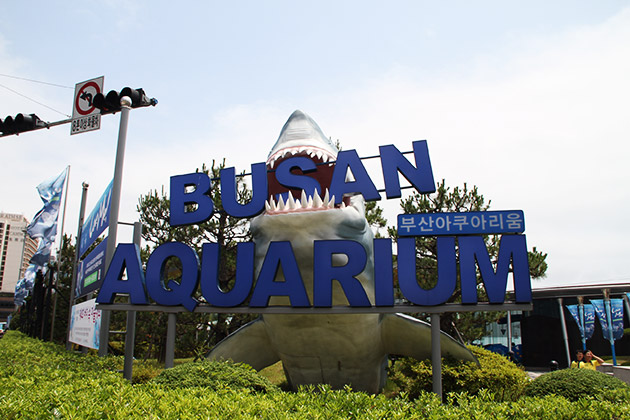 Turns out that Busan is the kind of city which can have a giant mountain right in its center, topped by an ancient fortress, accessible by cable car... and it's not a big deal. We were shocked when we learned of the cable car up Mt. Geumjeongsanseong, and Busan was all "Oh yeah, that. I forgot about that." It doesn't even appear in the various "must-do" lists we've read for Busan, while in most other cities it would be the top highlight!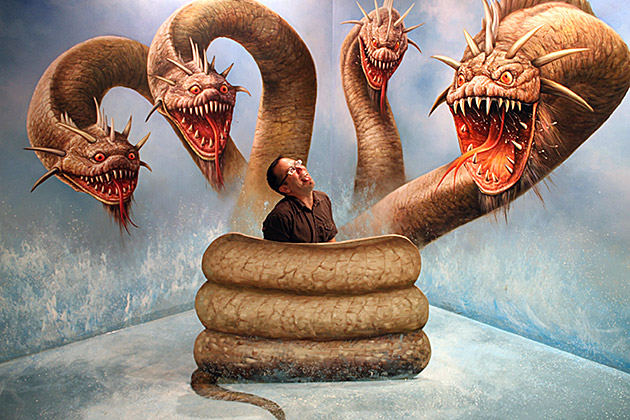 The only thing which Koreans love more than taking pictures is having their picture taken. So I shouldn't have been surprised to find in Busan an entire museum dedicated to the art of posing for funny photos. But still... I was surprised. The Trick Eye Museum, underneath the Heosimcheong Spa, is one of the most bizarre places we've been in a long time.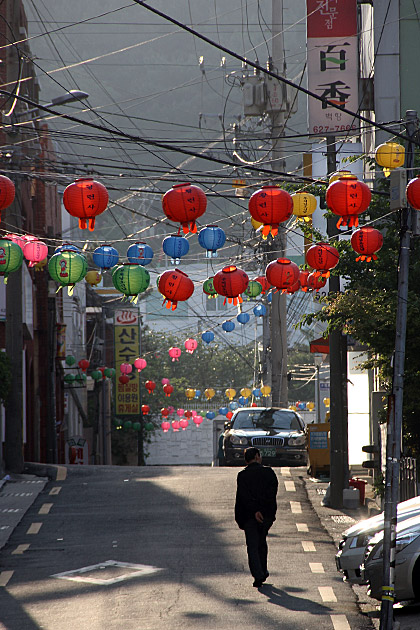 It took us about 91 minutes walking around Busan to come to a definite conclusion. No way would 91 days be enough to thoroughly explore this city! The beaches, temples, disparate neighborhoods, mountains, street markets, parks... let alone the food. Koreans are known for their work ethic, and I think we're going to have to follow suit to have any chance of seeing even a fraction of the things Busan offers.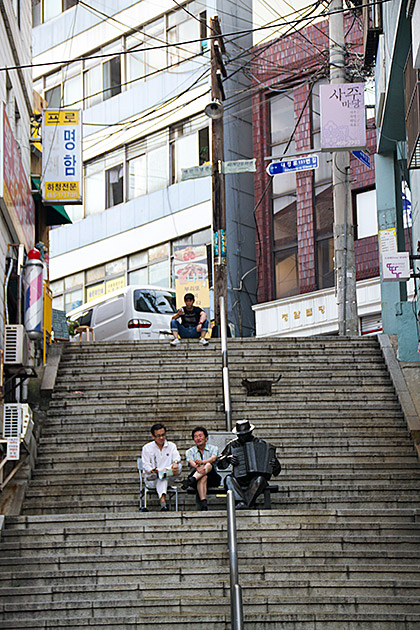 Busan is a city with its sights focused firmly on the future -- which makes sense, because its past has been so fraught with hardship. But among the glitzy department stores and new constructions, there are a few memorials to bygone days. One of the most poignant is the 40 Steps, found near Yongdusan Hill.