For 91 Days
we lived in Busan, the second-largest city in South Korea. This sprawling, exhilarating metropolis of 2,000,000 people has somehow managed to remain relatively unknown, despite having so many things to see and do. We had a wonderful time discovering Busan's cuisine, culture, history and beaches. Start reading
at the beginning
of our adventures, visit our
comprehensive index
to find something specific, or read one of the articles selected at random, below: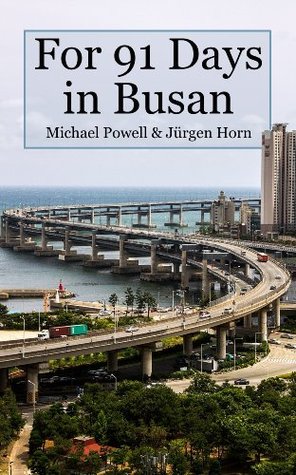 Our 91 days in Busan flew by, but we managed to see almost everything this incredible city has to offer — the museums, the people, cafés, hiking, beaches, and of course the food! All of our experiences and observations are now collected in a portable e-book, perfect for Kindle, Nook or any other eReader. The book contains over 200 full-color images and nearly 100 articles about South Korea's second city, along with a useful index organized by both date and category. For just $7.99, this makes a great companion for your trip to Busan, whether you're a teacher or a tourist.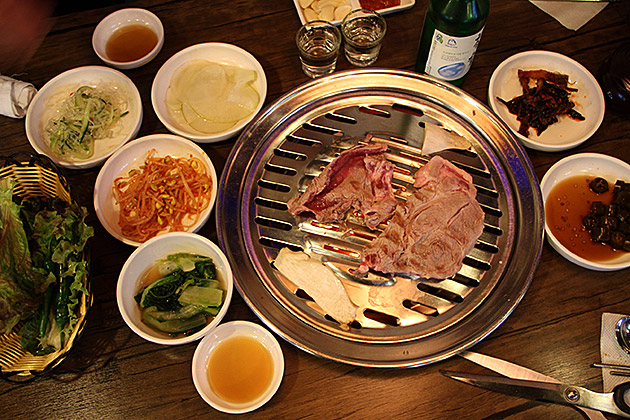 Early on, we started to learn how to pick out some of the Korean words for foods we especially liked. Bibimbap is easy, mostly a lot of "b"s strung together (비빔밥). And we could quickly identify both bulgogi and kalguksu. But we weren't out of the woods yet! On one Saturday night, we sat down a popular place in Seuyoung and only realized at the last minute that they serve strictly intestines. Props to the English-speaking kid at the neighboring table for warning us!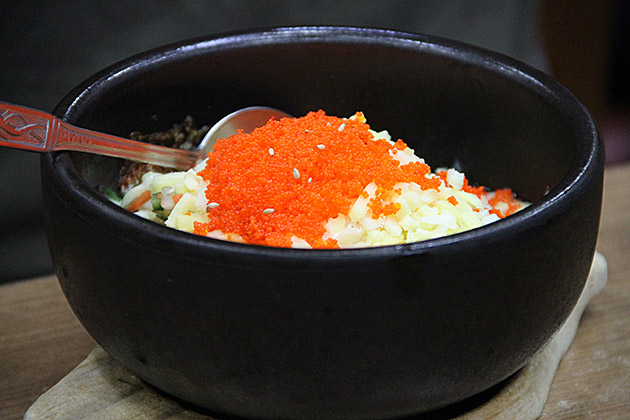 Perhaps it's not surprising that we've had our most adventurous Korean meals when accompanied by Koreans. I think that locals enjoy pushing our boundaries — whether it's to introduce us to new foods, or just because they like watching us squirm. So far, we've only said "no" once — and that was when an overly enthusiastic Korean invited us to a restaurant serving dog. Silk worm larvae or twitching octopus? Fine. But dog meat is a step too far!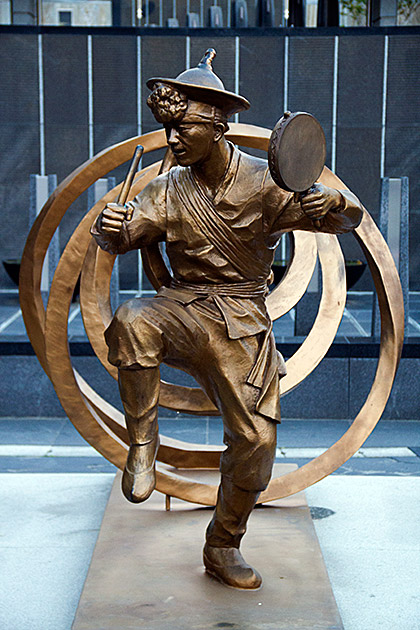 The Busan National Gugak Center opened in 2008 with the mission of bringing Korea's culture to the masses. We went to an incredible Tuesday night performance which introduced us to some of the peninsula's traditional music, dance and drumming.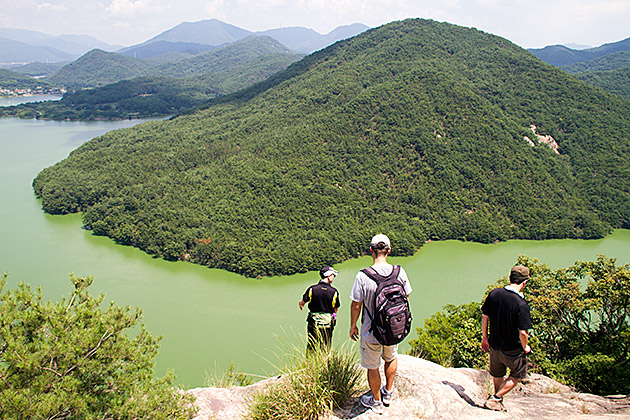 We've done a lot of hiking and hill-walking during our time in Busan, but until our trip out to Hoedong Lake, we hadn't actually experienced a truly Korean day of hiking. This was the last big excursion we'd be undertaking in Busan, and we couldn't have hoped for a more authentic day out.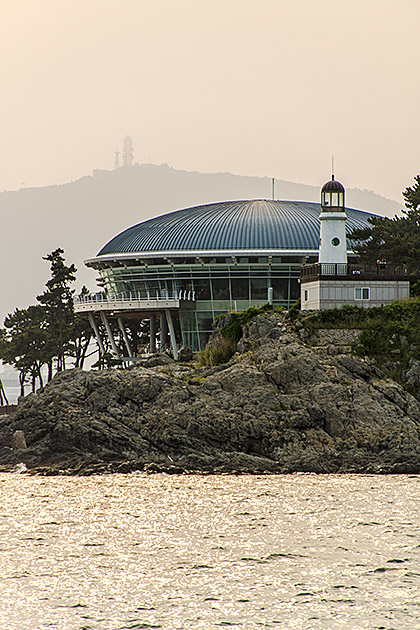 The Nurimaru House was built for the 2005 APEC (Asia-Pacific Economic Cooperation) Summit, which brought together the leaders of its twenty-one member nations. With a striking location in Dongbaekseom Park overlooking Haeundae Beach, the house now serves as a memorial to the meeting.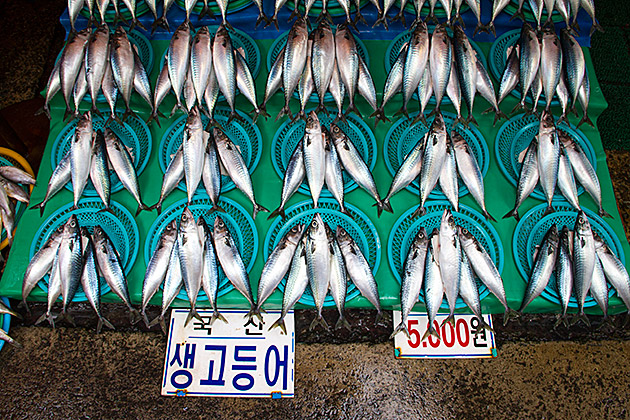 The largest fish market in South Korea is found in downtown Busan, next to the busy shopping area of Nampo-dong and adjacent to the Lotte Aqua Mall. That it occupies such a valuable, central location speaks to how important the fish trade has always been to the city.