For 91 Days
we lived in Busan, the second-largest city in South Korea. This sprawling, exhilarating metropolis of 2,000,000 people has somehow managed to remain relatively unknown, despite having so many things to see and do. We had a wonderful time discovering Busan's cuisine, culture, history and beaches. Start reading
at the beginning
of our adventures, visit our
comprehensive index
to find something specific, or read one of the articles selected at random, below: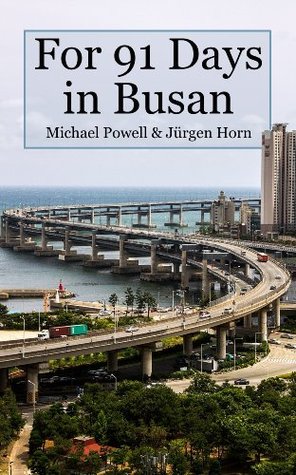 Our 91 days in Busan flew by, but we managed to see almost everything this incredible city has to offer — the museums, the people, cafés, hiking, beaches, and of course the food! All of our experiences and observations are now collected in a portable e-book, perfect for Kindle, Nook or any other eReader. The book contains over 200 full-color images and nearly 100 articles about South Korea's second city, along with a useful index organized by both date and category. For just $7.99, this makes a great companion for your trip to Busan, whether you're a teacher or a tourist.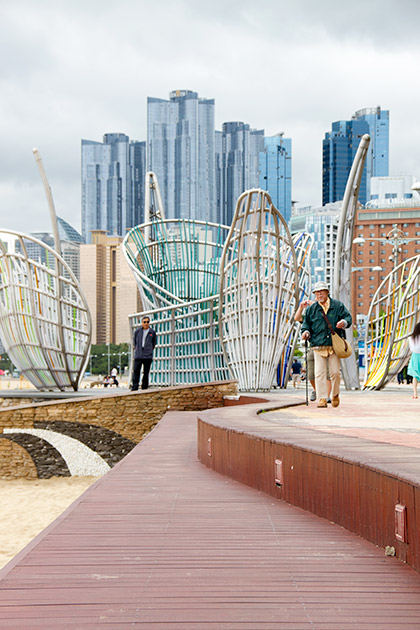 We published over 2000 photos during our three months in Busan. That's a record for our site, and a testament to what an amazing city this is. As you'll see in our final batch of photos, Busan is strangely compelling and offers a little bit of everything, from the beautiful to the amusing, to the downright bizarre. Taking pictures here was always a blast… we're going to miss it.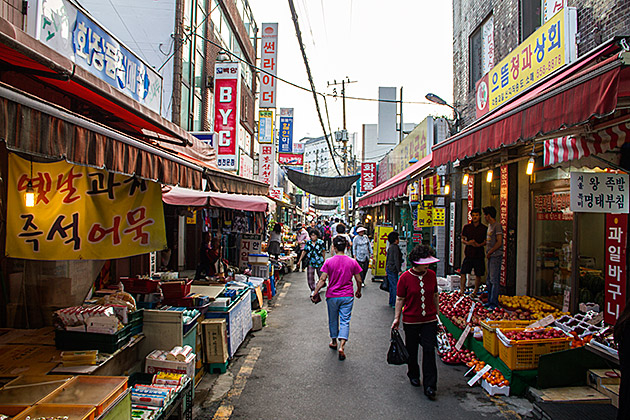 We hadn't expected to have such a great day out in the northern neighborhood of Oncheon-dong. After discovering a popular open-air foot spa, we walked back toward the subway through a boisterous food and goods market. Maybe it's the collegial atmosphere generated by the closeness of the stands, but people working in these markets always seem to be happier than their counterparts behind the cash register of a grocery store.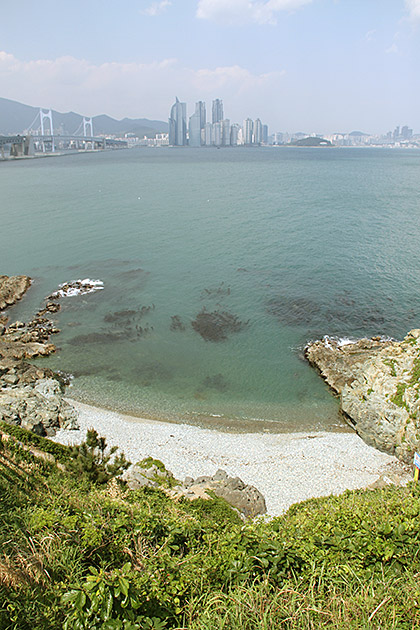 The mountains and hills of Busan are easily its best feature, both helping to confine the city's sprawl and offering parks and natural refuges for residents to escape the stress of everyday life. Among Busan's wide range of nature walks, the one spanning Igidae Park is among the most popular. We hiked along its 5.2 kilometer coastal trail on a sunny afternoon.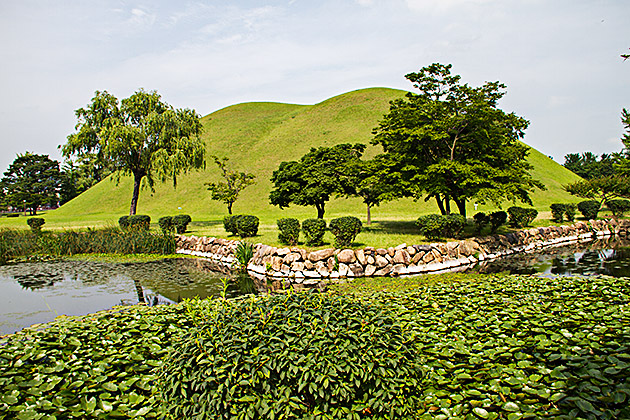 Gyeongju is a small city 50 miles north of Busan, known as the "Museum Without Walls" due to its incredible wealth of historic treasures. This was the capital of the powerful Silla Kingdom which ruled most of the Korean peninsula for nearly 1000 years (57 BC – 935 AD) and is without a doubt the most rewarding excursion you can make from Busan.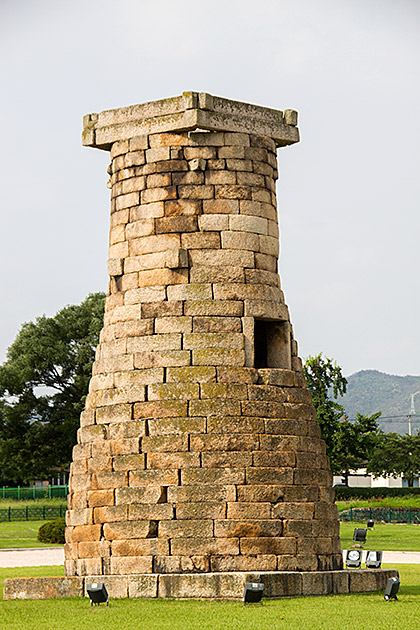 Present-day Gyeongju might be a busy city home to 300,000 Koreans going about their stressful, modern lives, but the ancient past is never far away. Just within the downtown area, there's a number of historic attractions, dating from the days when this was the most important city on the peninsula.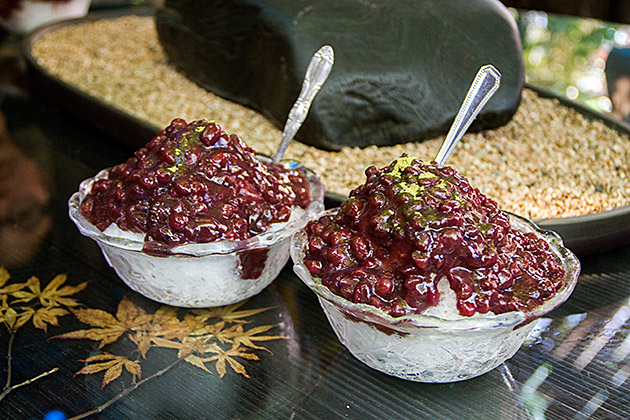 Throw a pile of shaved ice on top of milk, cover it in red beans, and sprinkle a bit of green tea powder on the top. Doesn't that sound like a delicious treat? No?! Well, somehow… it is. Patbingsu (팥빙수) is one of South Korea's favorite desserts, and way more delectable than it sounds.