For 91 Days
we lived in Busan, the second-largest city in South Korea. This sprawling, exhilarating metropolis of 2,000,000 people has somehow managed to remain relatively unknown, despite having so many things to see and do. We had a wonderful time discovering Busan's cuisine, culture, history and beaches. Start reading
at the beginning
of our adventures, visit our
comprehensive index
to find something specific, or read one of the articles selected at random, below: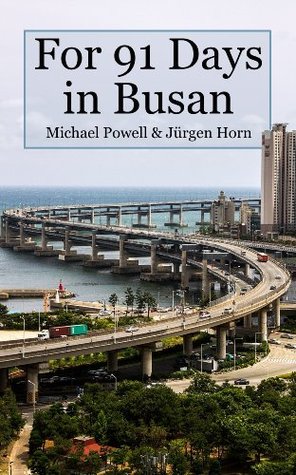 Our 91 days in Busan flew by, but we managed to see almost everything this incredible city has to offer — the museums, the people, cafés, hiking, beaches, and of course the food! All of our experiences and observations are now collected in a portable e-book, perfect for Kindle, Nook or any other eReader. The book contains over 200 full-color images and nearly 100 articles about South Korea's second city, along with a useful index organized by both date and category. For just $7.99, this makes a great companion for your trip to Busan, whether you're a teacher or a tourist.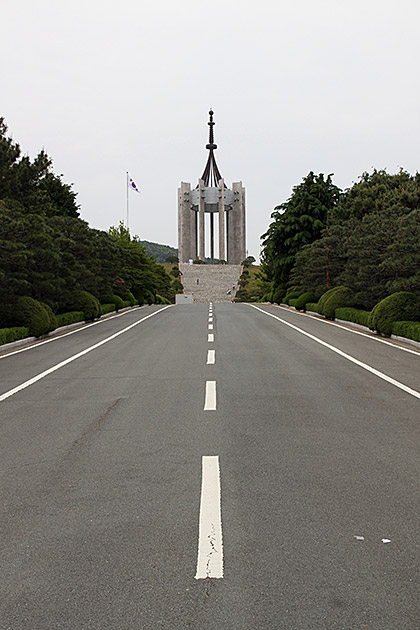 Set atop Daecheong Mountain, one of Busan's most central peaks, Jungang Park offers visitors an unparalleled view over the city and its port. Inaugurated almost twenty years ago, the park and its crowning Chunghon Tower are dedicated to the memories of the service personnel who gave their lives in the Korean War.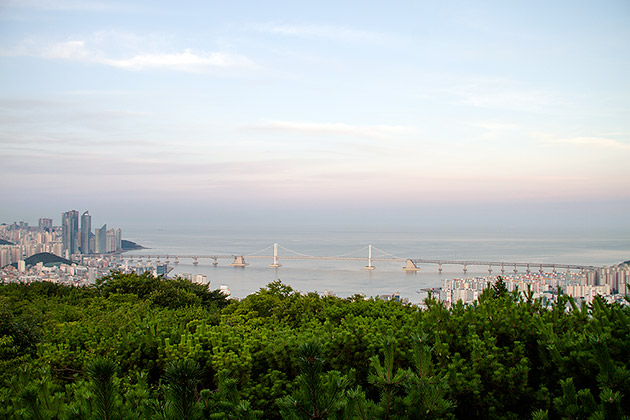 The Gwangan Bridge opened in 2003, connecting the neighborhoods of Haeundae and Suyeong, and instantly became one of the city's most recognizable landmarks. Also referred to as the Diamond Bridge, it's a beautiful structure, especially after dusk when brought to life by colorful lights.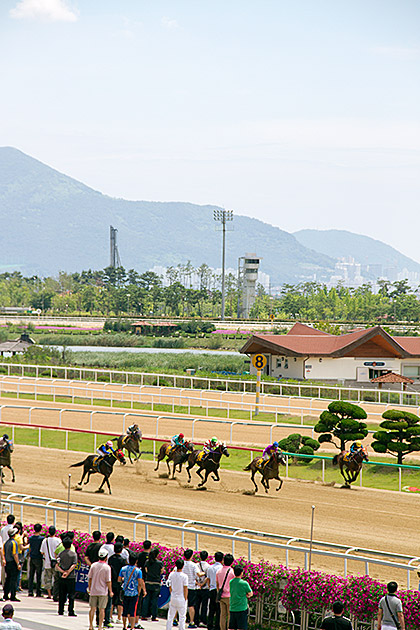 One of South Korea's three horse-racing tracks is found just outside Busan, and we decided to check it out on a sunny Sunday afternoon. We knew that we'd have fun, since we have fun anywhere that gambling is involved, but the Busan Gyeongnam Racecourse Park exceeded our expectations.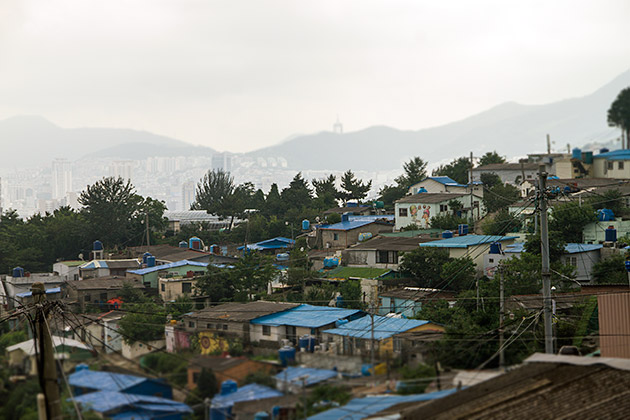 Every once in awhile, we'll choose a city excursion that's a little off-the-wall, like an unknown neighborhood that doesn't ever see tourists, picked almost at random. Often, these end up being among our favorite spots: Barracas in Buenos Aires comes to mind, as does Pampahasi in Bolivia. Other times… well other times, we end up in a place like Munhyeon-dong.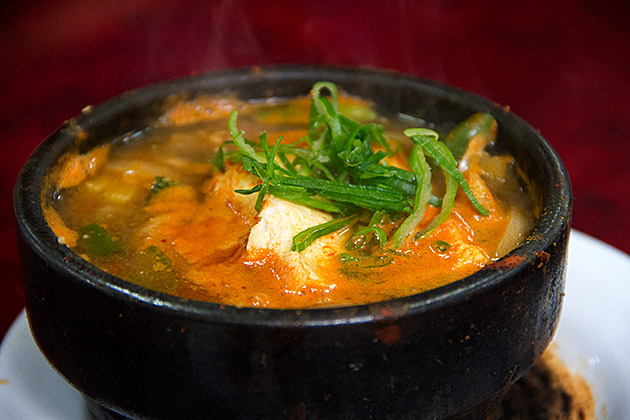 We're more than halfway through out time in Busan, and still haven't gotten sick of the food. There's a lot more variety to the cuisine than we had expected, especially once you add in the Japanese and Chinese (and Thai and American and Vietnamese and so on) influences. This week, we tried a couple of non-Korean places out, gave in to our pizza addiction, and went against better judgment to sample ginseng wine.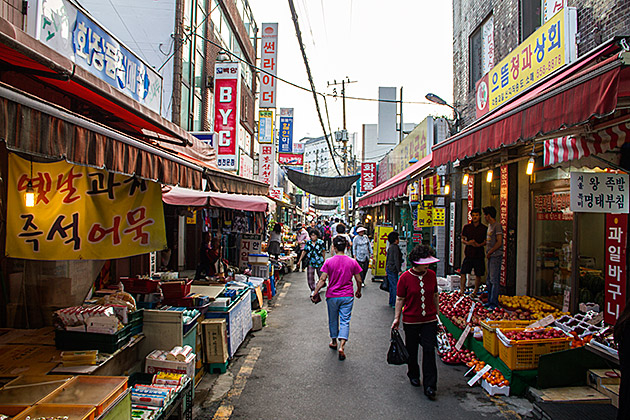 We hadn't expected to have such a great day out in the northern neighborhood of Oncheon-dong. After discovering a popular open-air foot spa, we walked back toward the subway through a boisterous food and goods market. Maybe it's the collegial atmosphere generated by the closeness of the stands, but people working in these markets always seem to be happier than their counterparts behind the cash register of a grocery store.