For 91 Days
we lived in Busan, the second-largest city in South Korea. This sprawling, exhilarating metropolis of 2,000,000 people has somehow managed to remain relatively unknown, despite having so many things to see and do. We had a wonderful time discovering Busan's cuisine, culture, history and beaches. Start reading
at the beginning
of our adventures, visit our
comprehensive index
to find something specific, or read one of the articles selected at random, below: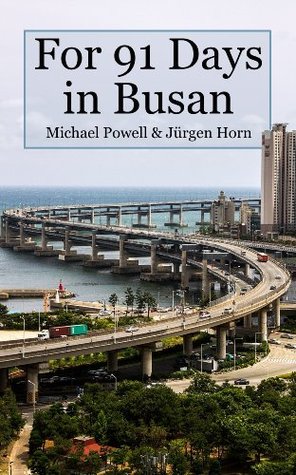 Our 91 days in Busan flew by, but we managed to see almost everything this incredible city has to offer — the museums, the people, cafés, hiking, beaches, and of course the food! All of our experiences and observations are now collected in a portable e-book, perfect for Kindle, Nook or any other eReader. The book contains over 200 full-color images and nearly 100 articles about South Korea's second city, along with a useful index organized by both date and category. For just $7.99, this makes a great companion for your trip to Busan, whether you're a teacher or a tourist.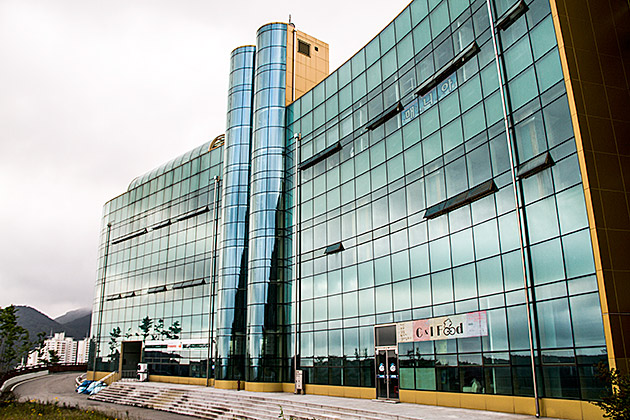 We first spotted Snow Castle while doing a little aerial reconnaissance of our neighborhood on Google Maps. A big, curvy building on the end of Hwangryungsan mountain? Interesting… and what's that shape on the ground? [zoom] Is that a… [zoom]… yes that's definitely a giant skier in front of the hall.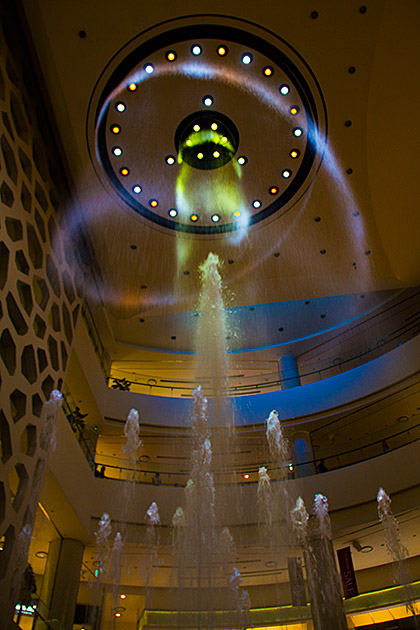 Perhaps the fact that that some Busan's best sightseeing can be done inside of shopping centers says something profound about Korean culture. Nampo's giant seaside Lotte Department Store offers enough to entertain a tourist for hours, including a wonderful rooftop garden with views over the neighborhood, and the world's largest indoor cascading fountain.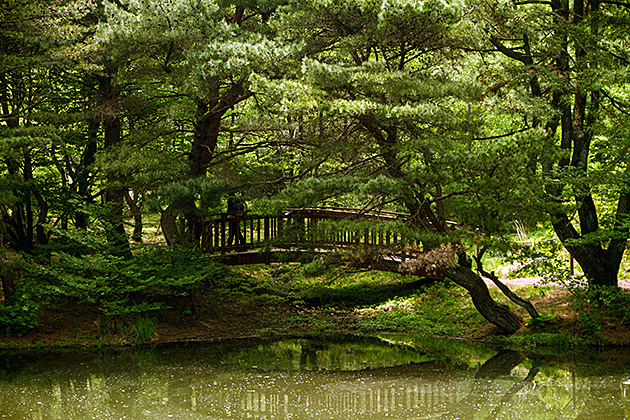 Our first month in Busan has flown by, and we're a little upset that one-third of our time here is over! We've seen and done a lot, eaten strange and wonderful things, gone on a bunch of beautiful hikes, and met some great people, but I have the feeling we haven't even scratched the surface yet. Here are our impressions, after one month in Busan.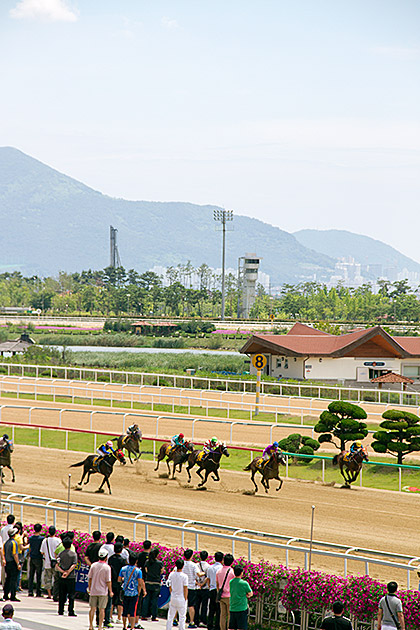 One of South Korea's three horse-racing tracks is found just outside Busan, and we decided to check it out on a sunny Sunday afternoon. We knew that we'd have fun, since we have fun anywhere that gambling is involved, but the Busan Gyeongnam Racecourse Park exceeded our expectations.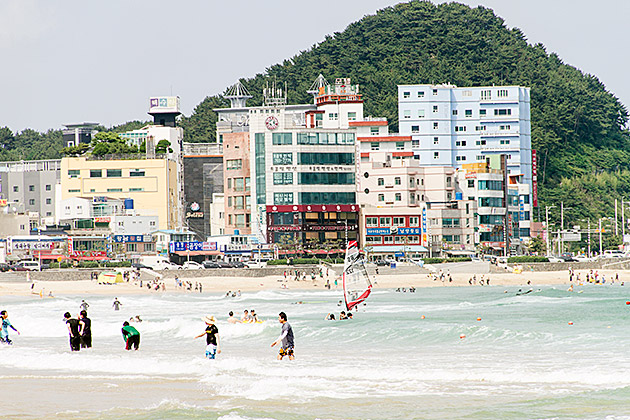 At the far northeastern end of Busan, Songjeong Beach is a more beautiful and far less popular stretch of sand than the city beaches of Haeundae or Gwangalli. Although you can get there with bus or taxi, the best way to arrive is over a gorgeous three-kilometer hike through the woods.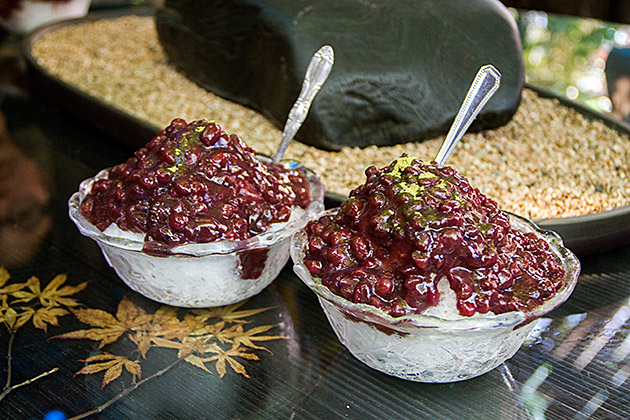 Throw a pile of shaved ice on top of milk, cover it in red beans, and sprinkle a bit of green tea powder on the top. Doesn't that sound like a delicious treat? No?! Well, somehow… it is. Patbingsu (팥빙수) is one of South Korea's favorite desserts, and way more delectable than it sounds.