For 91 Days
we lived in Busan, the second-largest city in South Korea. This sprawling, exhilarating metropolis of 2,000,000 people has somehow managed to remain relatively unknown, despite having so many things to see and do. We had a wonderful time discovering Busan's cuisine, culture, history and beaches. Start reading
at the beginning
of our adventures, visit our
comprehensive index
to find something specific, or read one of the articles selected at random, below: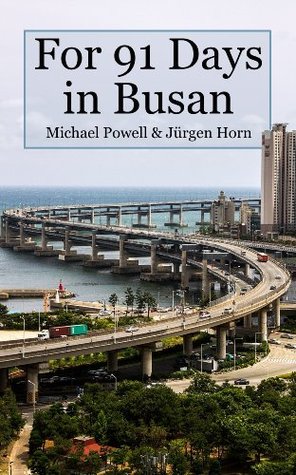 Our 91 days in Busan flew by, but we managed to see almost everything this incredible city has to offer — the museums, the people, cafés, hiking, beaches, and of course the food! All of our experiences and observations are now collected in a portable e-book, perfect for Kindle, Nook or any other eReader. The book contains over 200 full-color images and nearly 100 articles about South Korea's second city, along with a useful index organized by both date and category. For just $7.99, this makes a great companion for your trip to Busan, whether you're a teacher or a tourist.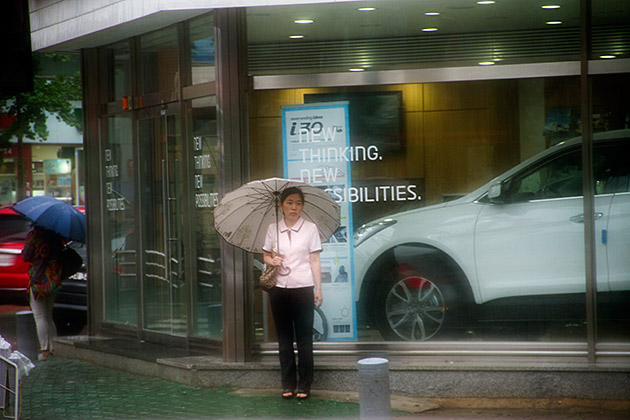 After having such a great time in Gyeongju, we immediately planned out our second day trip from Busan — Geoje Island. Unfortunately, this excursion was doomed to failure, thanks to the torrential rains of South Korea's summer monsoon season.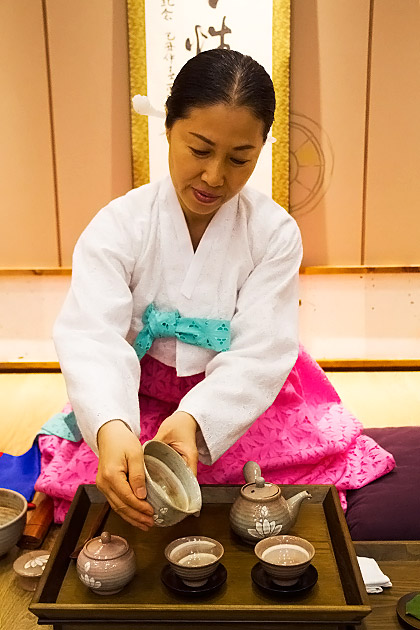 As we were saying goodbye, the instructor continued to praise our skills. "You did so very good! Very talented at pouring tea, the traditional Korean way!" We sheepishly accepted her acclaim, but I knew what she was really thinking. "Get these clumsy oafs out of my sight, so that I can finally start laughing my ass off!"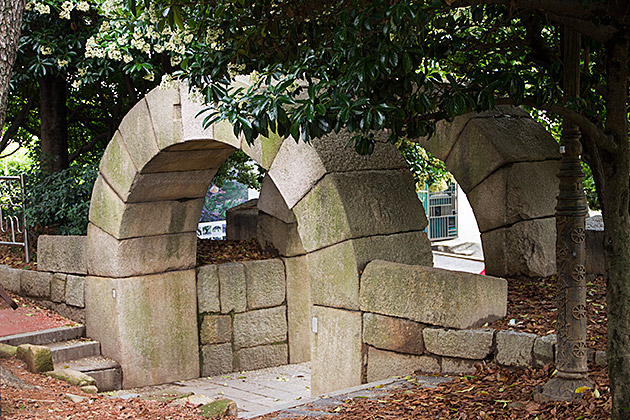 Before visiting Suyeong Park, we had no idea what to expect. Despite its central location, with Bexco and Shinsegae visible just over the Suyeong River, this ramshackle neighborhood is definitely not on the normal tourist itinerary. But we had a great time in the park, which was filled with historical monuments, sacred trees and people playing chess, exercising and just relaxing.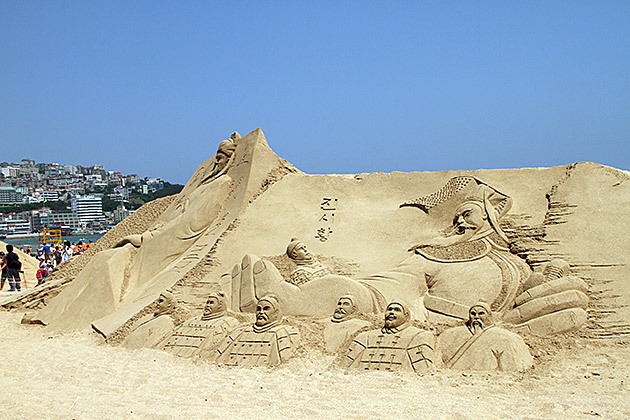 The beginning of the summer has hit Busan, and the city seems to be celebrating with a raft of festivals. There's the International Car Show, a River Sports Festival, an International Dance Festival, a Port Festival, and a Traditional Folk Festival… and this all in the first week of June! We felt a little guilty skipping out on all of them, so decided to check out the Sand Festival at Haeundae Beach.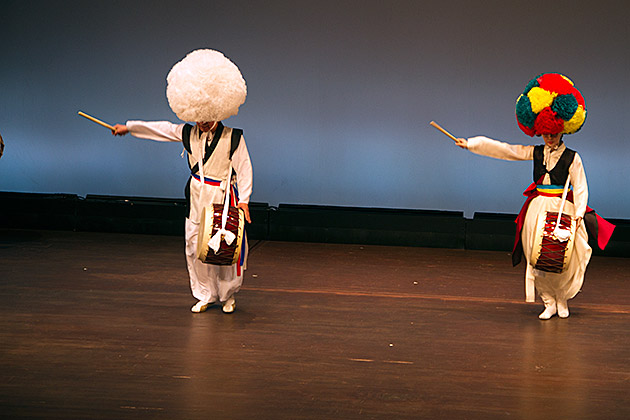 If you're in Korea, asking whether you love or hate K-Pop is kind of futile. It's not like you're going to escape it, regardless. Could you "hate" the color yellow? Oxygen? Gravity? I suppose you could, but what's the point? These things are just immutable parts of life, and it's best to have a healthy, positive relationship towards them.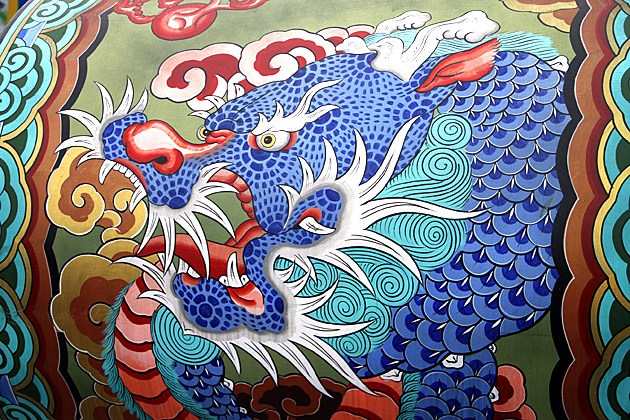 Busan or Pusan? The name is spelled both ways on signs around the city. Before arriving, I'd have bet that the official name was Pusan, but I would have been wrong. In 2000, a new method of transliterating Korean was implemented and the name changed overnight to "Busan". The Korean character ㅂ represents both "b" and "p" (which, when you think about it, are nearly the same letter anyway). For the city's residents, there's no change at all. 부산 remains 부산.