Annyeonghi Gyeseyo, Busan!
Another 91 days has reached its conclusion and, as always, we're shocked by how fast the time has flown by. Busan was an exciting, fascinating, foreign home to us, and though we're excited to get back to the states and visit family before starting on our next adventure, we find ourselves sad to say goodbye.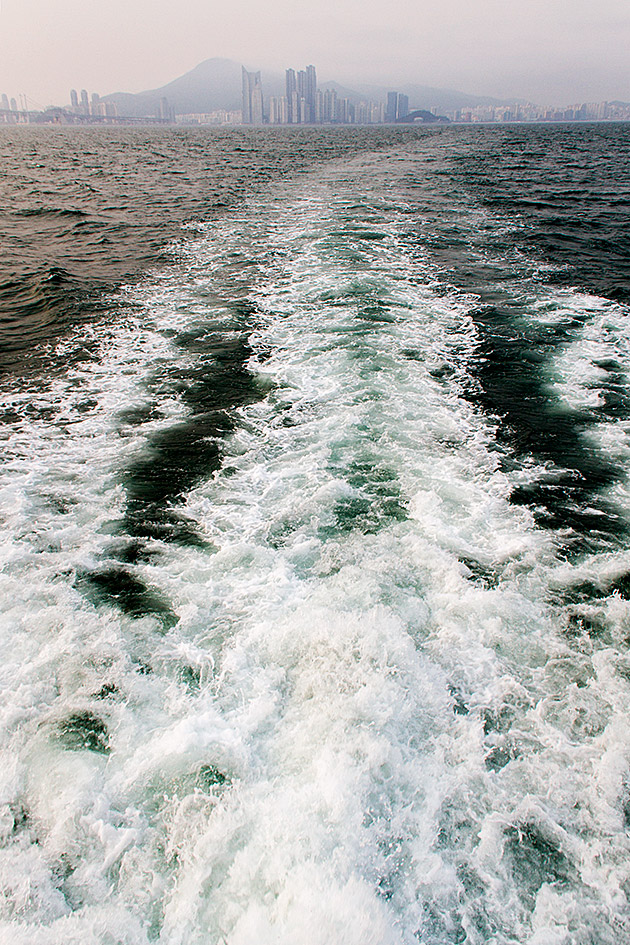 Usually, by the end of three months in a new city, we feel as though we truly understand what makes it tick. Maybe we're not experts, but just by spending so much time around the people, their food, history, music and nightlife, we have a good idea of what it's about. That sense of familiarity, though, is not so strong after three months in Busan. I have a feeling we could spend three years here, and still not fully "get" the culture.
And that's despite the fact that there are a lot of things about life in Korea that we're instantly comfortable with. Baseball. Gadgets. Fast food. Pop music. Hiking and beaches (the things for which Busan is particularly well-known) require no special introduction. But as familiar as some things are, we're never able to ignore how different the culture truly is. Like: we'd be at a baseball game but, instead of hot dogs, the family in front of us is munching silk worm larvae.
And strangely, Busan will endure in our memories as the place where we were treated the least like tourists. I don't mean that we blend in at all — certainly not. But there's a prominent population of foreigners who live here: English teachers, who number in the hundreds. And there's no tourism to speak of. So when you see a white guy walking down the street, you can be 98% certain that he's a local. Almost daily, someone would ask me which school I taught in. As soon as we arrived, we belonged to this "community", even though we had absolutely nothing to do with it.
So, there's a weird dynamic here. We're visitors, but treated as locals. We're familiar with some aspects of the culture, but mystified by others. We're welcomed as guests by the community at large, but could we ever really be fully accepted into Korean society? Doubtful.
On the whole, we're ready to get moving. We've had some unforgettable experiences in Busan, and made some wonderful friends. And we've fallen in love with the food! Bibimbap, kimchi, galbi, patbingsu, ???. Yum. Oh, and that last food-item? We're not just showing off there. It's pronounced "Mulmilmyeon", which is so ridiculous that it's easier for us to recognize its characters and point, than dare pronounce it. Turns out that written Hangul isn't all that hard to master, and we've had a lot of fun familiarizing ourselves with the language.
Somehow, I doubt my skills in Hangul are going to help much in our new temporary home: Idaho, in the great American West. It's a state twice the size of South Korea, with 30 times fewer people. Nature, parks, rivers, cowboys, Indians and wide open spaces await us… it's going to be a radically different experience to living in an Asian metropolis like Busan. If you'd like to follow us on this new adventure, make sure to keep your eye on our Twitter and Facebook accounts, or subscribe to our RSS Feed.