Opened in 1978 at the western end of the U.N. Park in Daeyeon, the Busan Museum takes visitors on a journey through the history of the city and its region, from paleolithic times to the modern day. We visited recently and found it to be the perfect rainy-day activity.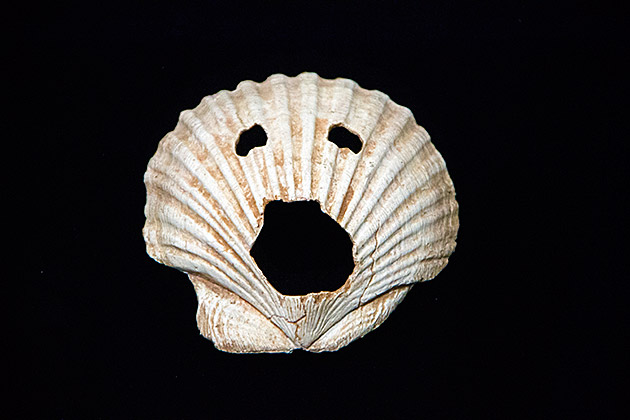 Busan Museum is quite large, well-organized and, like most museums in the city, completely free. Busan as a city has a relatively recent story; up until the late 19th century, it was a mere fishing village, nowhere near as important as nearby Gyeongju or Daegu. Not until 1876, when its port was opened to international trade, did Busan become a city of any importance.
But that doesn't mean that its history isn't interesting. Starting in the late Paleolithic period, with the first documented appearance of humanity around the mouth of the Nakdong, visitors are slowly brought to the modern age. There are two floors of fascinating exhibits which have excellent English translations and shed a light on life in the various phases of Korean history.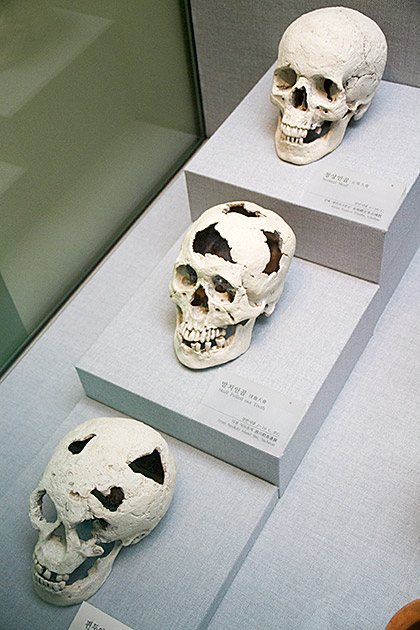 Our favorite section detailed the period of the Three Kingdoms (around 57 AD – 668), when the various tribes of the peninsula were organizing themselves for the first time. One exhibit showed how the people of that day used primitive body-modification techniques to give themselves flat foreheads or pointy feet. On the second floor of the museum, there's a room dedicated entirely to the relationship of the Japanese to Busan, which is more even-handed (and therefore, more interesting) than the "Japan=Villain" equations of the Modern History Museum.
How much enjoyment you get out of this museum is entirely a function of your interest in history. Nicely presented, informative and with plenty of information in English, we thought it was well done.
Busan Museum – Website