South Korea's Troubling Quest for Beauty
I doubt there's a reflective surface anywhere in South Korea that hasn't, at some point in its life, served as a makeshift mirror for somebody checking makeup, fixing hair, or fretting about wrinkles. We've never seen people so obsessed with outward appearance as Koreans. It borders on the obsessive and is so widespread, so constant, that it's begun to worry us.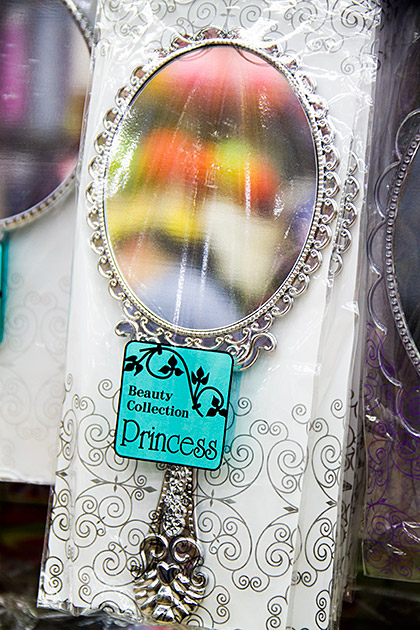 You watch kids on the subway. Many of the girls are carrying a silver hand mirror, which they're constantly staring into. Those without mirrors, boys and girls alike, are studying themselves in the reflection of the window. You see people retouching photos of themselves on their smart phones, using digital tools which eliminate imperfections or whiten their skin.
At first, you'll smirk. "Damn Korea, you vain!" But eventually you realize that it's not really vanity. There's nothing conceited or prideful about the obsessive mirror-gazing. Rather, there's a sense of anxiety. These kids mostly seem nervous; desperate to appear as perfectly put together as possible. You start to wonder who they're trying to please.
Then you notice the advertisements for plastic surgery plastered all over the train. You study the before and after pictures, then look around the car again. Across from you, there's a twenty-something with her eye patched, and a girl hidden behind a face-mask and sunglasses. Very few Asians are born with so-called "double eyelids", but most of the girls on the train have them. You look at the jawlines, and realize how many have angular, almost Western features, as opposed to the roundness usually associated with Korean faces.
Plastic surgery has reached a saturation level in South Korea that seems unthinkable in the US or Europe. Here, having your face surgically enhanced isn't at all embarrassing. It's not something to cover up or conscientiously ignore in polite company, but an achievement to be shared and almost celebrated. A common high-school graduation present is the "double eyelid" operation. (Before coming to Korea, I had no idea what that was; here are some illustrative examples.) Families often encourage their daughters to become beautiful via surgery, and can be openly disdainful of those who refuse it. Schoolkids too young or poor for the eyelid surgery will glue their eyelids together to achieve the desired look. Cosmetic alterations are a part of Korean life in a way that Jürgen and I have a hard time understanding.
Media, of course, plays a big role. A huge majority of the country's actors and K-Pop superstars have had their faces restructured. There's a very identifiable standard of beauty here, and it definitely isn't Korean. It's western. Wide eyes, small chin, small mouth, linear jaw. One of our friends remarked that the winner of this year's Miss Korea was the contestant who looked the least Korean. It's not a coincidence and it's not altogether inappropriate. This is what a plurality of Koreans consider beautiful.
Look, I'm not going to judge anyone for getting plastic surgery; a person's body is their own, and they can mess around with it however they want. Plastic surgery doesn't bug me at all, and I don't think there should be any stigma attached to it. Still: although natural Korean faces can be absolutely beautiful, entire generations are learning that their features aren't, and could never be, beautiful enough. And that can't be good.