For 91 Days
we lived in Busan, the second-largest city in South Korea. This sprawling, exhilarating metropolis of 2,000,000 people has somehow managed to remain relatively unknown, despite having so many things to see and do. We had a wonderful time discovering Busan's cuisine, culture, history and beaches. Start reading
at the beginning
of our adventures, visit our
comprehensive index
to find something specific, or read one of the articles selected at random, below: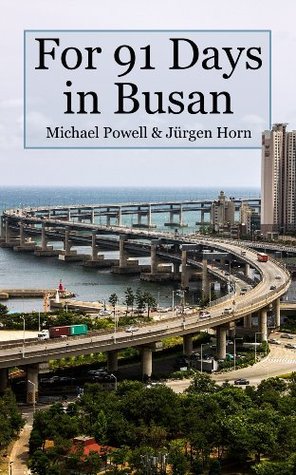 Our 91 days in Busan flew by, but we managed to see almost everything this incredible city has to offer — the museums, the people, cafés, hiking, beaches, and of course the food! All of our experiences and observations are now collected in a portable e-book, perfect for Kindle, Nook or any other eReader. The book contains over 200 full-color images and nearly 100 articles about South Korea's second city, along with a useful index organized by both date and category. For just $7.99, this makes a great companion for your trip to Busan, whether you're a teacher or a tourist.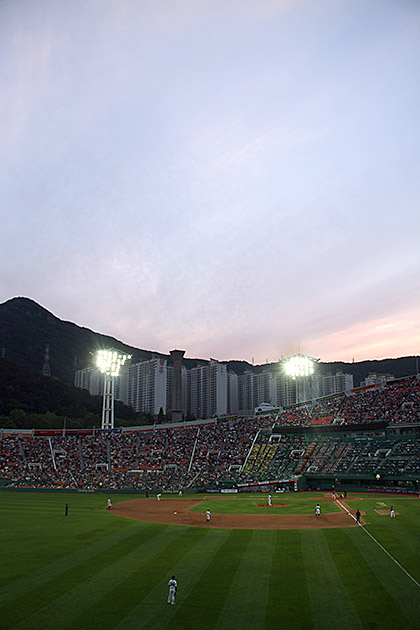 Among the best experiences we've had in Busan have been our visits to Sajik Stadium to watch the Giants. Any American baseball fan who's ever complained about their team's high ticket prices, expensive food and drink, or paltry attendance, should definitely pencil in a day at the park while in Busan. This is the stadium experience perfected.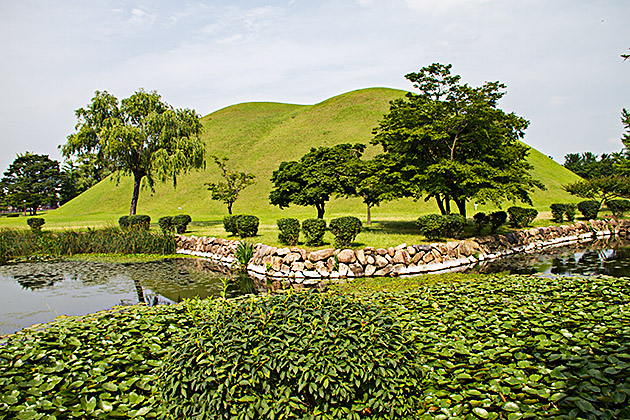 Gyeongju is a small city 50 miles north of Busan, known as the "Museum Without Walls" due to its incredible wealth of historic treasures. This was the capital of the powerful Silla Kingdom which ruled most of the Korean peninsula for nearly 1000 years (57 BC – 935 AD) and is without a doubt the most rewarding excursion you can make from Busan.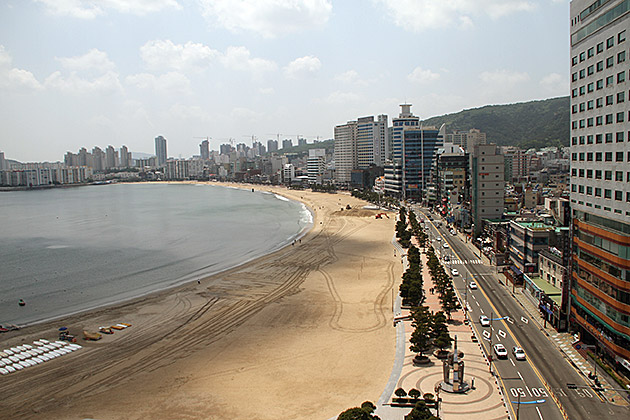 Crescent-shaped Gwangalli Beach is one of the most popular hangouts in Busan, offering fine sand, good swimming, and an exorbitant number of cafés, restaurants and bars. We were lucky enough to call it home for three months and spent a lot of time on the its entertaining promenade.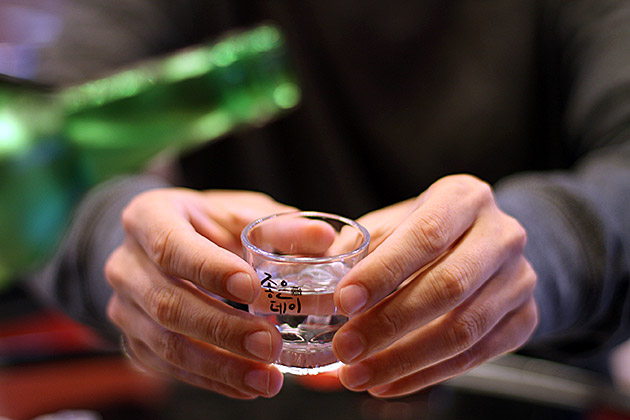 Are more than one haiku called haiki? I don't think so, but I'm too drunk on soju to really care. Imo, another bottle, please! And you might want a few, too, before reading my haiku. (Is more than one bottle of soju called soji?)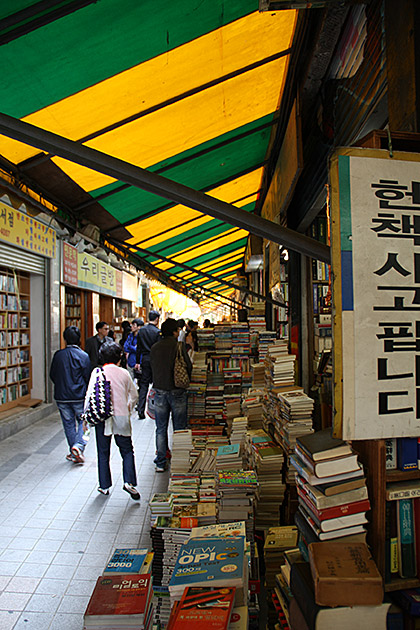 Not far from Eatery Alley, we discovered Bookstore Alley: a tiny road jam-packed with an insane number of used bookshops, cafes and shoppers. With a history going back 50 years, this is one of the coolest corners we found in Busan, and a great place to spend a spare hour… even if you don't read Korean.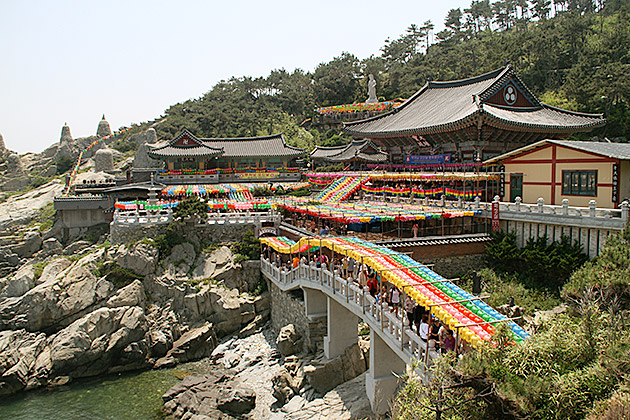 Haedong Yonggungsa (해동용궁사) is unique among Busan's Buddhist temples in that it lies not in the mountains, but on the seafront. It was founded in 1376, during the Goryeo Dynasty, and completely destroyed during the Japanese invasions. Though the current construction only dates from the 1970s, the temple is a beautiful and much-beloved center of worship. In fact, I can't imagine it being any more popular.