For 91 Days
we lived in Busan, the second-largest city in South Korea. This sprawling, exhilarating metropolis of 2,000,000 people has somehow managed to remain relatively unknown, despite having so many things to see and do. We had a wonderful time discovering Busan's cuisine, culture, history and beaches. Start reading
at the beginning
of our adventures, visit our
comprehensive index
to find something specific, or read one of the articles selected at random, below: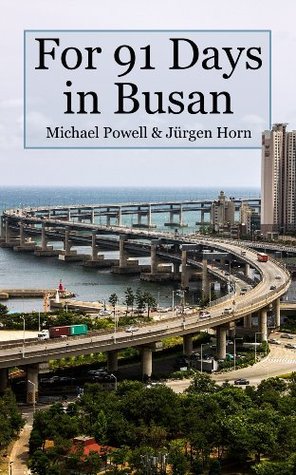 Our 91 days in Busan flew by, but we managed to see almost everything this incredible city has to offer — the museums, the people, cafés, hiking, beaches, and of course the food! All of our experiences and observations are now collected in a portable e-book, perfect for Kindle, Nook or any other eReader. The book contains over 200 full-color images and nearly 100 articles about South Korea's second city, along with a useful index organized by both date and category. For just $7.99, this makes a great companion for your trip to Busan, whether you're a teacher or a tourist.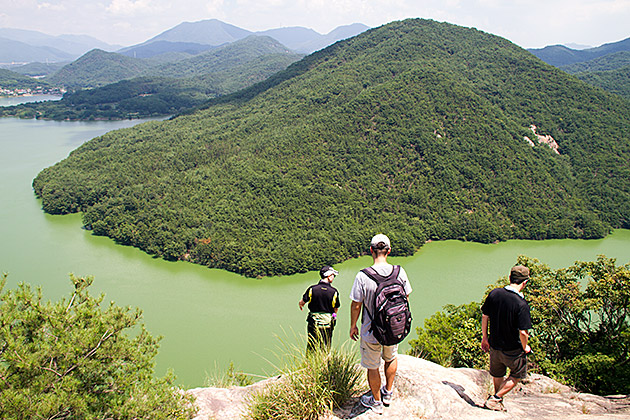 We've done a lot of hiking and hill-walking during our time in Busan, but until our trip out to Hoedong Lake, we hadn't actually experienced a truly Korean day of hiking. This was the last big excursion we'd be undertaking in Busan, and we couldn't have hoped for a more authentic day out.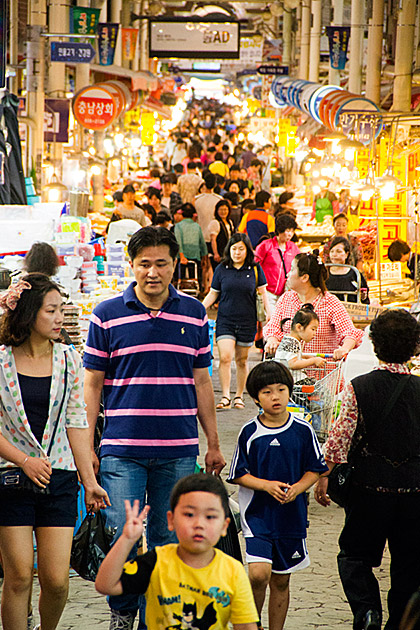 The largest market in Busan, and almost definitely the biggest I've ever visited anywhere, is in the central neighborhood of Bujeon. Calling it a market town is no mere hyperbole — just the covered portion comprises a full grid of streets and alleys, and you can easily get lost in its chaotic, densely crowded streets.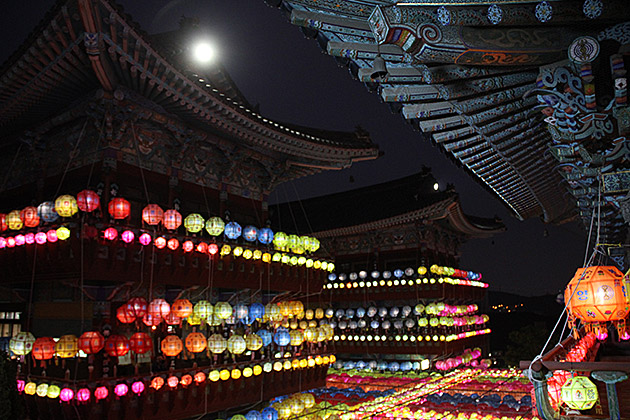 Set at the foot of the Baegyangsan Mountain in central Busan, Samgwangsa is a massive temple with enough room for 10,000 worshipers. And there were approximately that many present when we visited on a balmy May evening shortly before Buddha's birthday.
Opened in 1978 at the western end of the U.N. Park in Daeyeon, the Busan Museum takes visitors on a journey through the history of the city and its region, from paleolithic times to the modern day. We visited recently and found it to be the perfect rainy-day activity.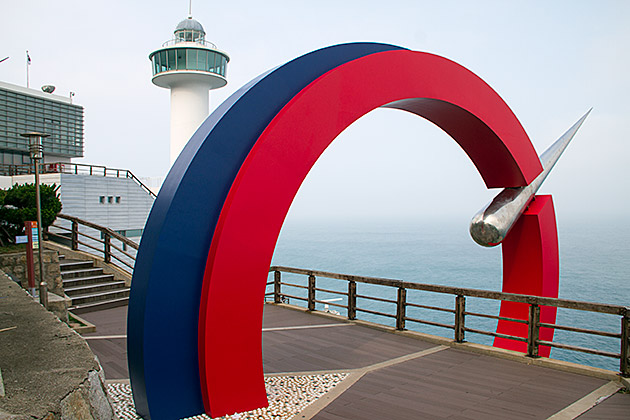 At the southern extreme of Yeongdo Island, a thick forest suddenly gives way to soaring seaside cliffs. This is Taejongdae Park, one of the most emblematic spots in Busan, and a popular place for a walk or, if you'd rather, a scenic ride in a tourist train.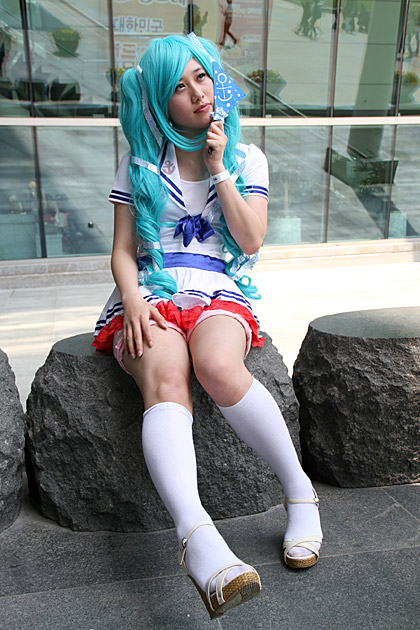 Manga is a Japanese phenomenon, but comics and animated TV shows are also big business in Korea, where they're known as manhwa. During our first weekend in Busan, a manhwa festival called Comic World was being held at the BEXCO convention hall. Wild Korean youth dressed in freaky cosplay? No way we were missing that.