For 91 Days
we lived in Busan, the second-largest city in South Korea. This sprawling, exhilarating metropolis of 2,000,000 people has somehow managed to remain relatively unknown, despite having so many things to see and do. We had a wonderful time discovering Busan's cuisine, culture, history and beaches. Start reading
at the beginning
of our adventures, visit our
comprehensive index
to find something specific, or read one of the articles selected at random, below: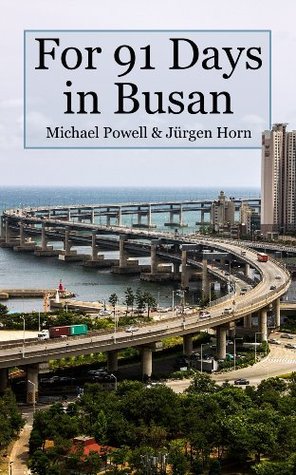 Our 91 days in Busan flew by, but we managed to see almost everything this incredible city has to offer — the museums, the people, cafés, hiking, beaches, and of course the food! All of our experiences and observations are now collected in a portable e-book, perfect for Kindle, Nook or any other eReader. The book contains over 200 full-color images and nearly 100 articles about South Korea's second city, along with a useful index organized by both date and category. For just $7.99, this makes a great companion for your trip to Busan, whether you're a teacher or a tourist.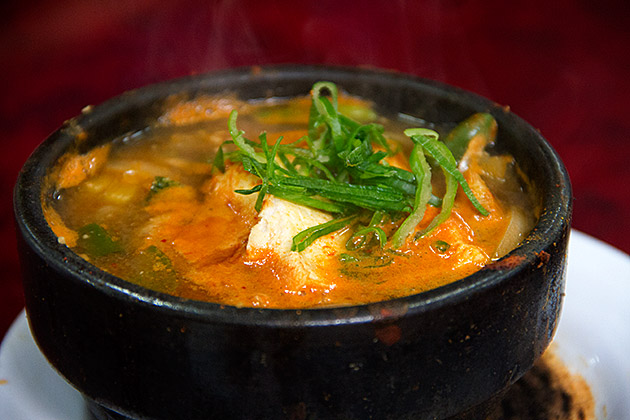 We're more than halfway through out time in Busan, and still haven't gotten sick of the food. There's a lot more variety to the cuisine than we had expected, especially once you add in the Japanese and Chinese (and Thai and American and Vietnamese and so on) influences. This week, we tried a couple of non-Korean places out, gave in to our pizza addiction, and went against better judgment to sample ginseng wine.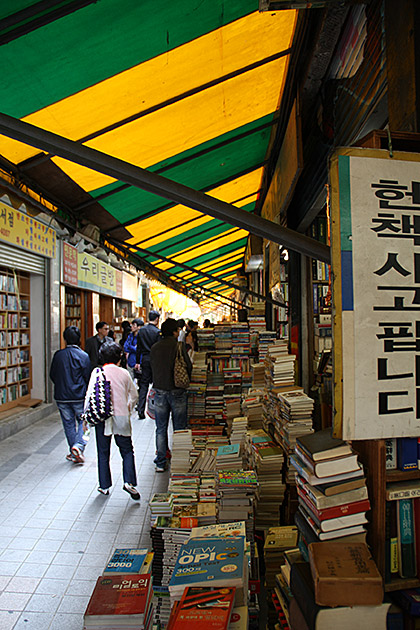 Not far from Eatery Alley, we discovered Bookstore Alley: a tiny road jam-packed with an insane number of used bookshops, cafes and shoppers. With a history going back 50 years, this is one of the coolest corners we found in Busan, and a great place to spend a spare hour… even if you don't read Korean.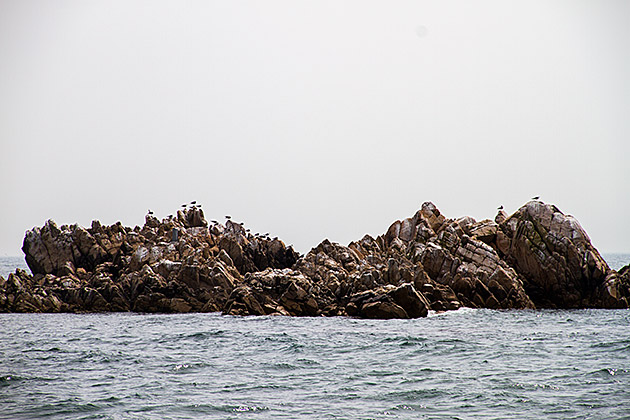 We'd spent the first of our two day trip to Gyeongju within the city confines, and dedicated the second day to sights further afield. After a breakfast of questionable nutritious value at Dunkin' Donuts, we hopped on the bus that would take us to the sea.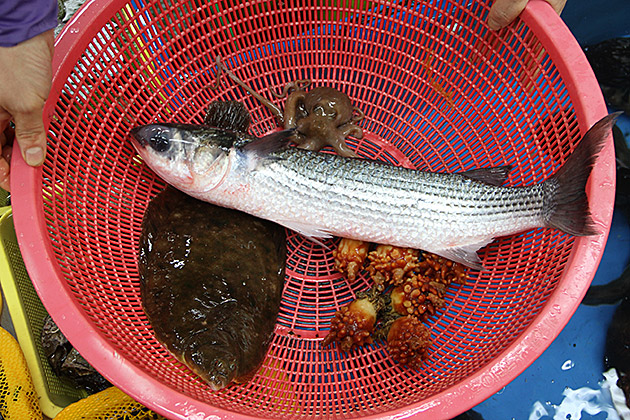 Do you remember that one scene in Oldboy? The scene which, after you watched it, you never forgot and needed therapy to recover from? You know, that scene, the one where Oh Dae-Su eats a living octopus? Well, our lunch at the Millak Raw Fish Market brought me as close to the experience of being Oldboy as I ever need to get.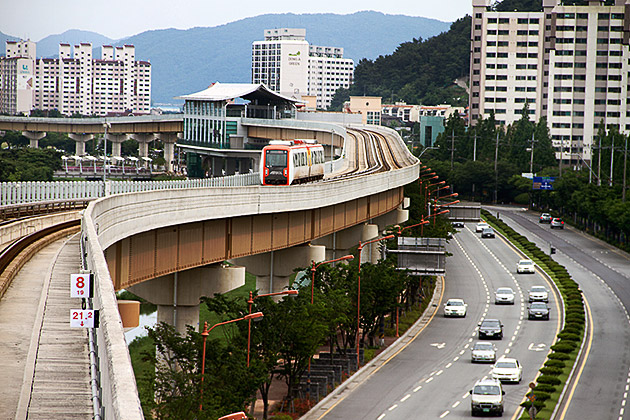 Okay, Busan's Light Rail Transit (also known as The Purple Line) isn't exactly as fast as light — and I suppose that in this instance, "light" is used in the "not heavy" sense rather than "beams from the sun". Whatever, it's still a cool name for a cool ride.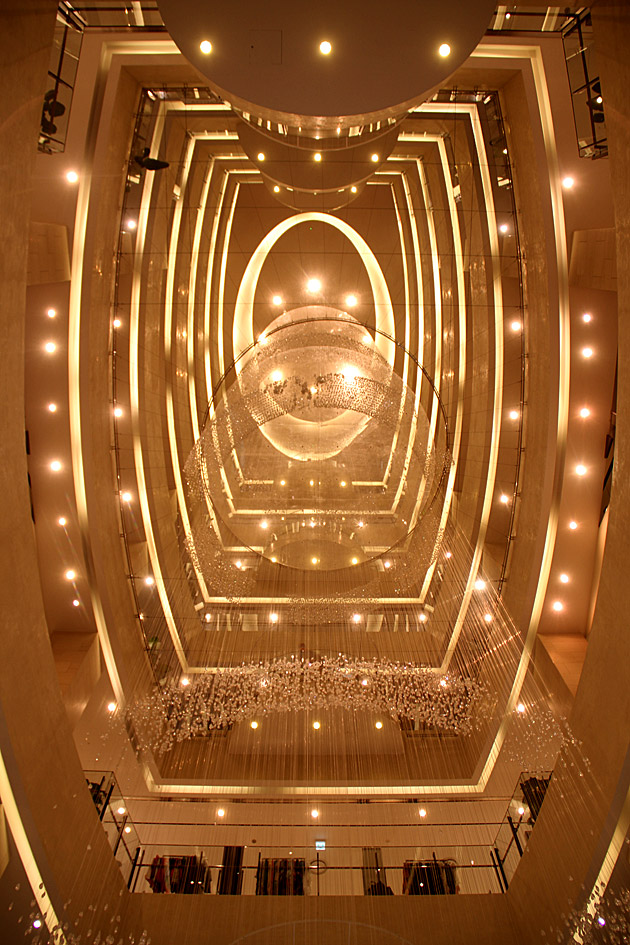 We hadn't even discussed it with each other, it was just understood. An unspoken contract between me and Jürgen, sealed the very moment we learned of its existence: the first place we would visit in Busan, before any temples or museums or beaches, was going to be Shinsegae Centum City — the world's largest department store. That title is Guinness-certified and uncontested. Shinsegae is three times the size of Macy's, which was the previous record-holder.