For 91 Days
we lived in Busan, the second-largest city in South Korea. This sprawling, exhilarating metropolis of 2,000,000 people has somehow managed to remain relatively unknown, despite having so many things to see and do. We had a wonderful time discovering Busan's cuisine, culture, history and beaches. Start reading
at the beginning
of our adventures, visit our
comprehensive index
to find something specific, or read one of the articles selected at random, below: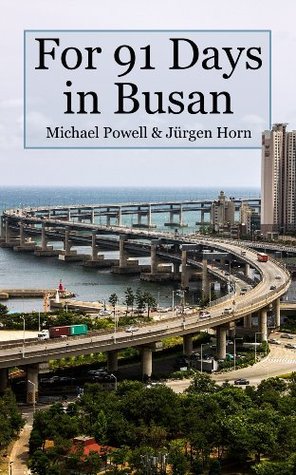 Our 91 days in Busan flew by, but we managed to see almost everything this incredible city has to offer — the museums, the people, cafés, hiking, beaches, and of course the food! All of our experiences and observations are now collected in a portable e-book, perfect for Kindle, Nook or any other eReader. The book contains over 200 full-color images and nearly 100 articles about South Korea's second city, along with a useful index organized by both date and category. For just $7.99, this makes a great companion for your trip to Busan, whether you're a teacher or a tourist.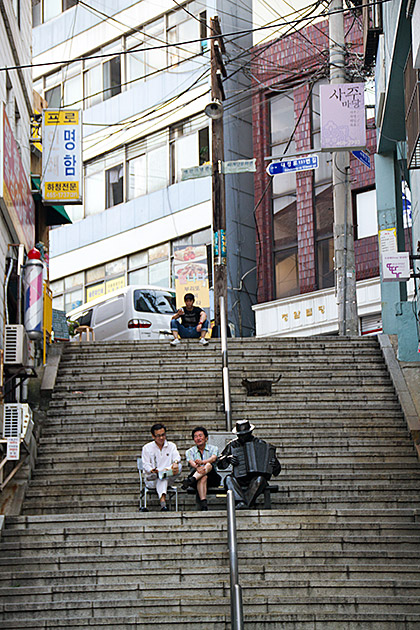 Busan is a city with its sights focused firmly on the future — which makes sense, because its past has been so fraught with hardship. But among the glitzy department stores and new constructions, there are a few memorials to bygone days. One of the most poignant is the 40 Steps, found near Yongdusan Hill.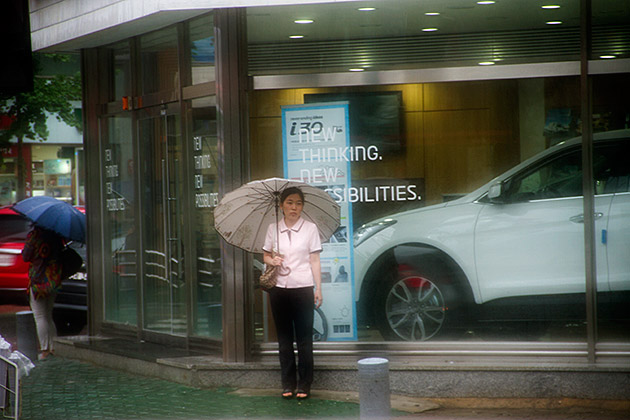 After having such a great time in Gyeongju, we immediately planned out our second day trip from Busan — Geoje Island. Unfortunately, this excursion was doomed to failure, thanks to the torrential rains of South Korea's summer monsoon season.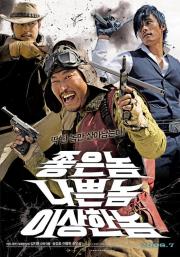 South Korea's film industry has been absolutely killing it for the last decade or so, winning admirers across the globe for their character- and plot-driven movies which tackle every genre imaginable, from western to comedy to thrillers. Since arriving, we've been watching a lot of Korean flicks, and are almost always surprised and entertained — traditional Hollywood fare, this isn't.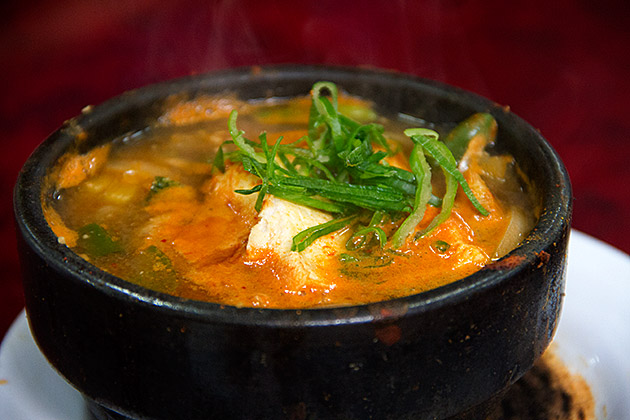 We're more than halfway through out time in Busan, and still haven't gotten sick of the food. There's a lot more variety to the cuisine than we had expected, especially once you add in the Japanese and Chinese (and Thai and American and Vietnamese and so on) influences. This week, we tried a couple of non-Korean places out, gave in to our pizza addiction, and went against better judgment to sample ginseng wine.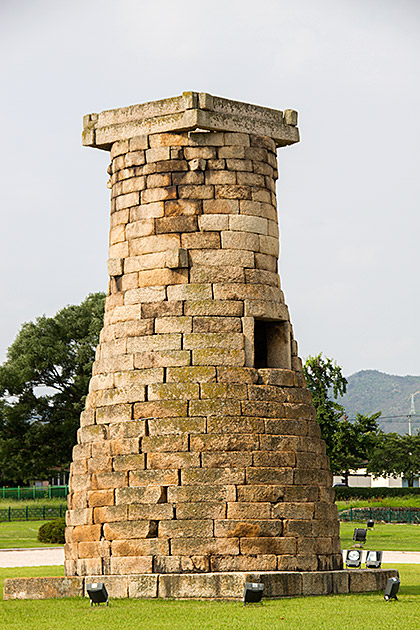 Present-day Gyeongju might be a busy city home to 300,000 Koreans going about their stressful, modern lives, but the ancient past is never far away. Just within the downtown area, there's a number of historic attractions, dating from the days when this was the most important city on the peninsula.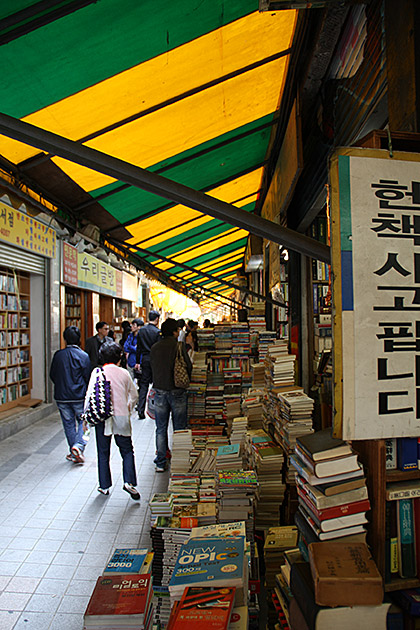 Not far from Eatery Alley, we discovered Bookstore Alley: a tiny road jam-packed with an insane number of used bookshops, cafes and shoppers. With a history going back 50 years, this is one of the coolest corners we found in Busan, and a great place to spend a spare hour… even if you don't read Korean.