For 91 Days
we lived in Busan, the second-largest city in South Korea. This sprawling, exhilarating metropolis of 2,000,000 people has somehow managed to remain relatively unknown, despite having so many things to see and do. We had a wonderful time discovering Busan's cuisine, culture, history and beaches. Start reading
at the beginning
of our adventures, visit our
comprehensive index
to find something specific, or read one of the articles selected at random, below: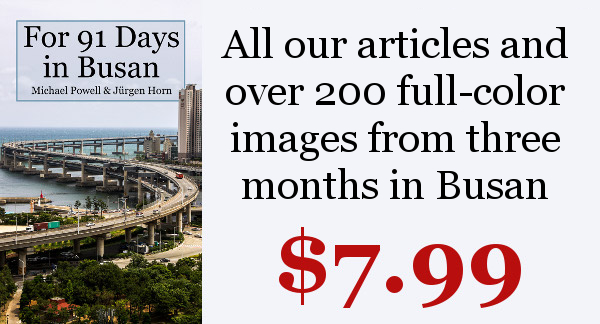 Our 91 days in Busan flew by, but we managed to see almost everything this incredible city has to offer — the museums, the people, cafés, hiking, beaches, and of course the food! All of our experiences and observations are now collected in a portable e-book, perfect for Kindle, Nook or any other eReader. The book contains over 200 full-color images and nearly 100 articles about South Korea's second city, along with a useful index organized by both date and category. For just $7.99, this makes a great companion for your trip to Busan, whether you're a teacher or a tourist.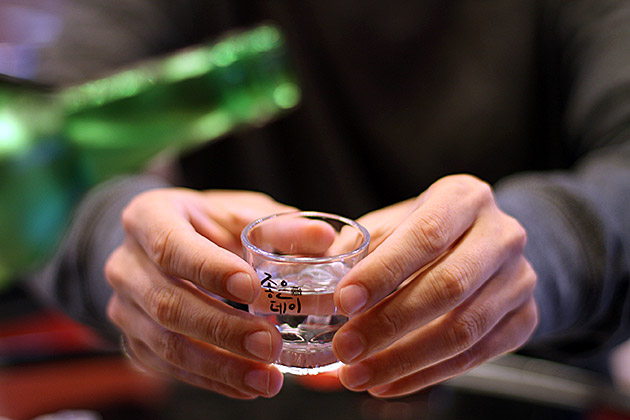 Are more than one haiku called haiki? I don't think so, but I'm too drunk on soju to really care. Imo, another bottle, please! And you might want a few, too, before reading my haiku. (Is more than one bottle of soju called soji?)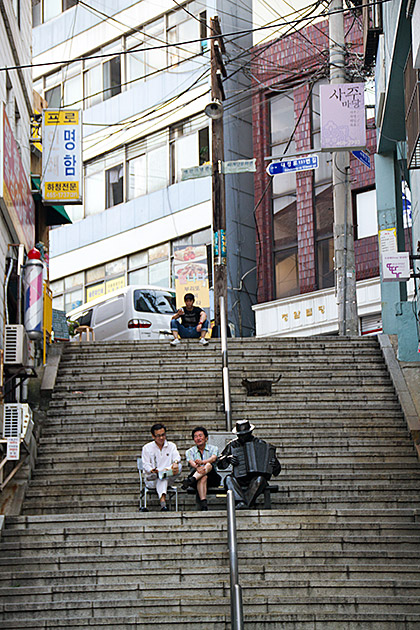 Busan is a city with its sights focused firmly on the future — which makes sense, because its past has been so fraught with hardship. But among the glitzy department stores and new constructions, there are a few memorials to bygone days. One of the most poignant is the 40 Steps, found near Yongdusan Hill.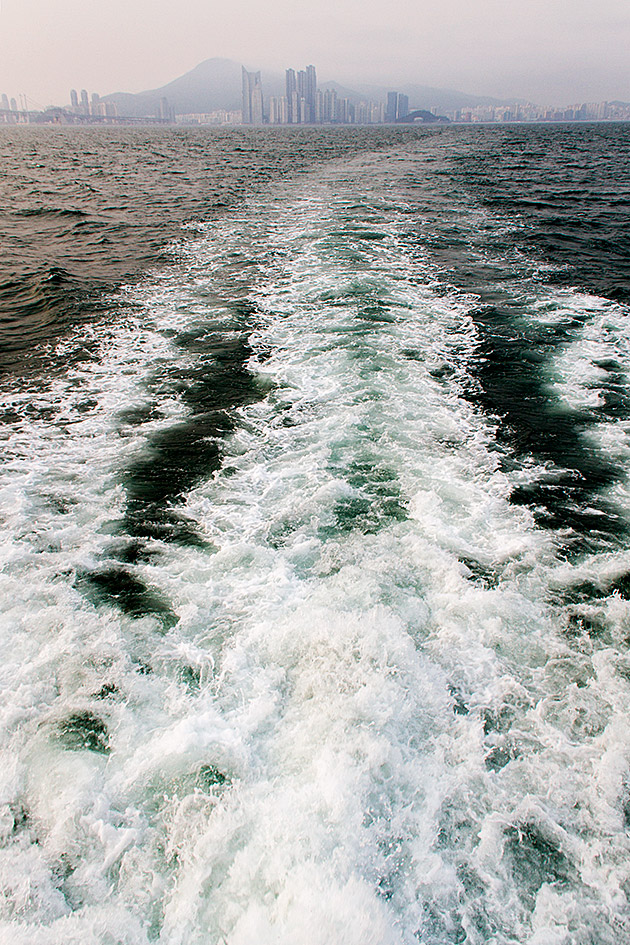 Another 91 days has reached its conclusion and, as always, we're shocked by how fast the time has flown by. Busan was an exciting, fascinating, foreign home to us, and though we're excited to get back to the states and visit family before starting on our next adventure, we find ourselves sad to say goodbye.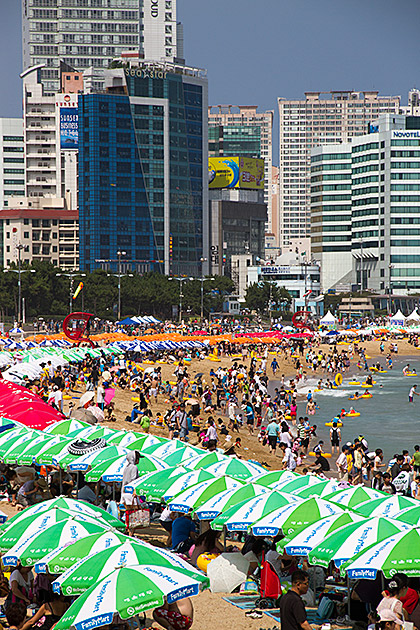 South Korea's most popular beach is Haeundae, found on the northeastern end of the city. Famous across the country as a place to see and be seen, Haeundae explodes into life during the summer when the entire beach is covered in both parasols and people who are less interested in swimming than looking good.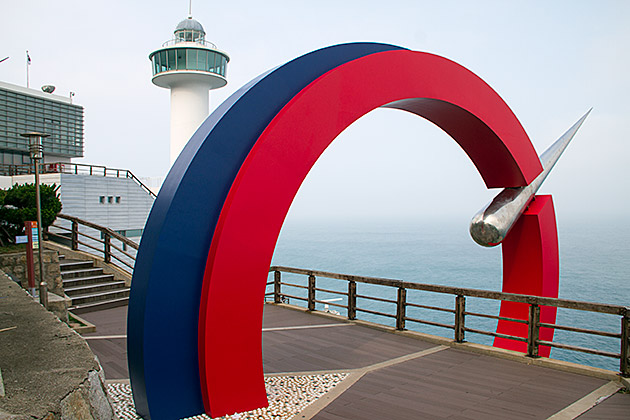 At the southern extreme of Yeongdo Island, a thick forest suddenly gives way to soaring seaside cliffs. This is Taejongdae Park, one of the most emblematic spots in Busan, and a popular place for a walk or, if you'd rather, a scenic ride in a tourist train.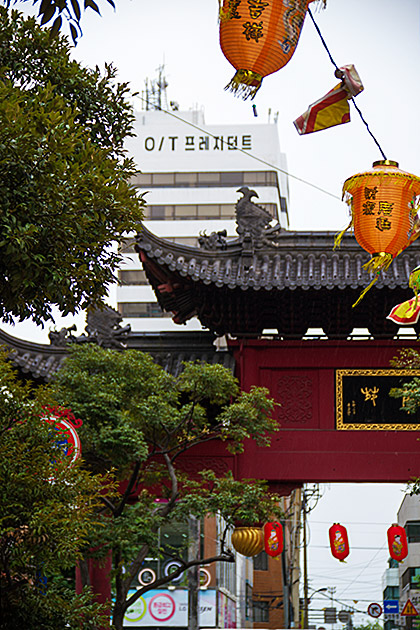 Straight across from Busan Station, a traditional Chinese-style gate welcomes you into Shanghai Street — the nexus of the city's Chinatown. We visited this hectic and very un-Korean neighborhood during its annual celebration.