For 91 Days
we lived in Busan, the second-largest city in South Korea. This sprawling, exhilarating metropolis of 2,000,000 people has somehow managed to remain relatively unknown, despite having so many things to see and do. We had a wonderful time discovering Busan's cuisine, culture, history and beaches. Start reading
at the beginning
of our adventures, visit our
comprehensive index
to find something specific, or read one of the articles selected at random, below: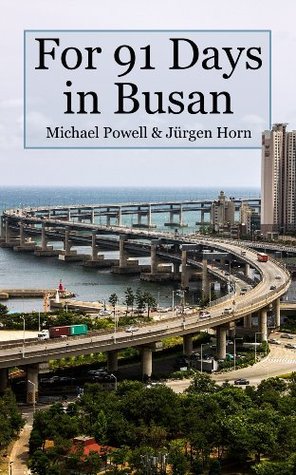 Our 91 days in Busan flew by, but we managed to see almost everything this incredible city has to offer — the museums, the people, cafés, hiking, beaches, and of course the food! All of our experiences and observations are now collected in a portable e-book, perfect for Kindle, Nook or any other eReader. The book contains over 200 full-color images and nearly 100 articles about South Korea's second city, along with a useful index organized by both date and category. For just $7.99, this makes a great companion for your trip to Busan, whether you're a teacher or a tourist.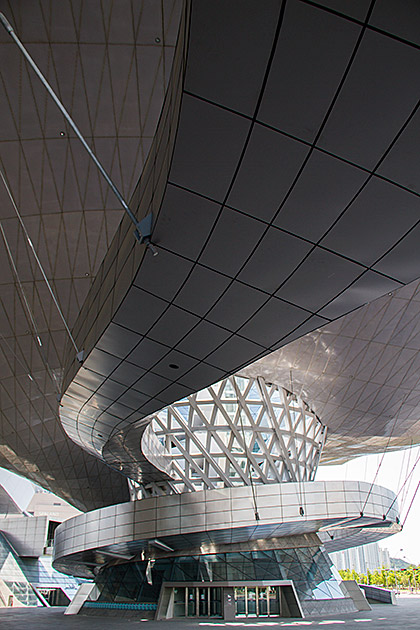 The $150 million dollar Busan Cinema Center is an architectural oddity which opened to the public during the Busan Film Festival in October, 2011. Its cantilever roof is the world's largest and seems to break the laws of gravity. And at night, it lights up in spectacular color, adding a splash of beauty to Busan's most modern neighborhood.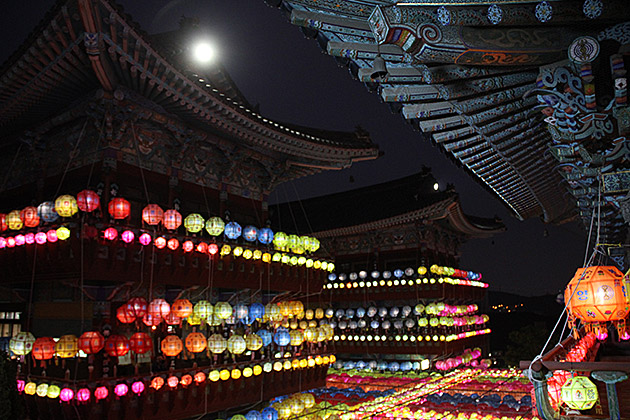 Set at the foot of the Baegyangsan Mountain in central Busan, Samgwangsa is a massive temple with enough room for 10,000 worshipers. And there were approximately that many present when we visited on a balmy May evening shortly before Buddha's birthday.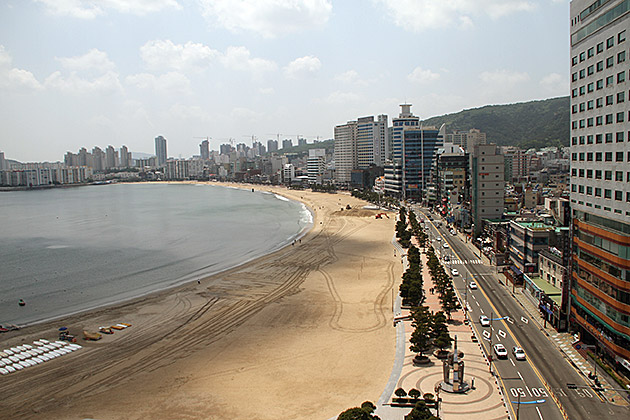 Crescent-shaped Gwangalli Beach is one of the most popular hangouts in Busan, offering fine sand, good swimming, and an exorbitant number of cafés, restaurants and bars. We were lucky enough to call it home for three months and spent a lot of time on the its entertaining promenade.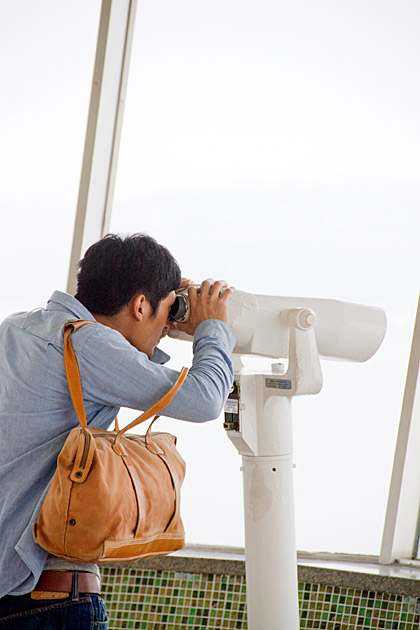 Busan, South Korea's second city, doesn't approach Seoul in terms of size or global influence, but is home to a metropolitan population of 3.6 million, and one of the busiest ports in the world. Busan is found on the south-eastern end of the peninsula, closer to Japan than the capital. An important business center full of suits, concrete and convention halls, Busan also boasts popular beaches, nature reserves and an urban landscape shaped by green mountains that pop up almost randomly amid the skyscrapers.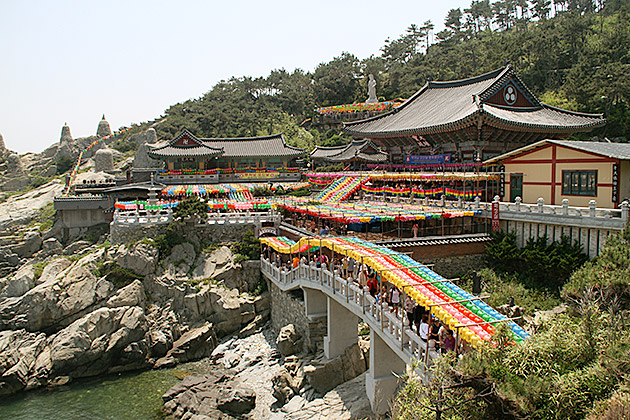 Haedong Yonggungsa (해동용궁사) is unique among Busan's Buddhist temples in that it lies not in the mountains, but on the seafront. It was founded in 1376, during the Goryeo Dynasty, and completely destroyed during the Japanese invasions. Though the current construction only dates from the 1970s, the temple is a beautiful and much-beloved center of worship. In fact, I can't imagine it being any more popular.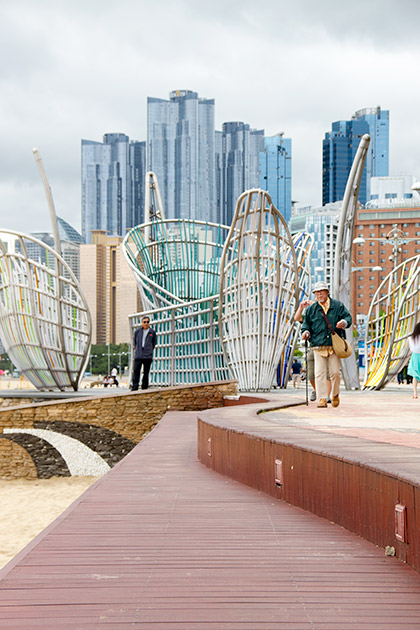 We published over 2000 photos during our three months in Busan. That's a record for our site, and a testament to what an amazing city this is. As you'll see in our final batch of photos, Busan is strangely compelling and offers a little bit of everything, from the beautiful to the amusing, to the downright bizarre. Taking pictures here was always a blast… we're going to miss it.