For 91 Days
we lived in Busan, the second-largest city in South Korea. This sprawling, exhilarating metropolis of 2,000,000 people has somehow managed to remain relatively unknown, despite having so many things to see and do. We had a wonderful time discovering Busan's cuisine, culture, history and beaches. Start reading
at the beginning
of our adventures, visit our
comprehensive index
to find something specific, or read one of the articles selected at random, below: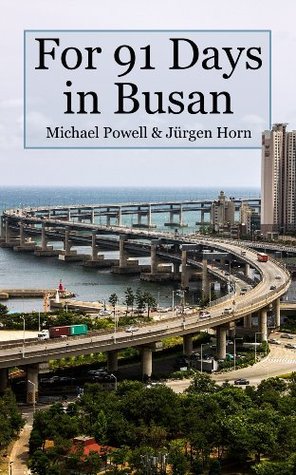 Our 91 days in Busan flew by, but we managed to see almost everything this incredible city has to offer — the museums, the people, cafés, hiking, beaches, and of course the food! All of our experiences and observations are now collected in a portable e-book, perfect for Kindle, Nook or any other eReader. The book contains over 200 full-color images and nearly 100 articles about South Korea's second city, along with a useful index organized by both date and category. For just $7.99, this makes a great companion for your trip to Busan, whether you're a teacher or a tourist.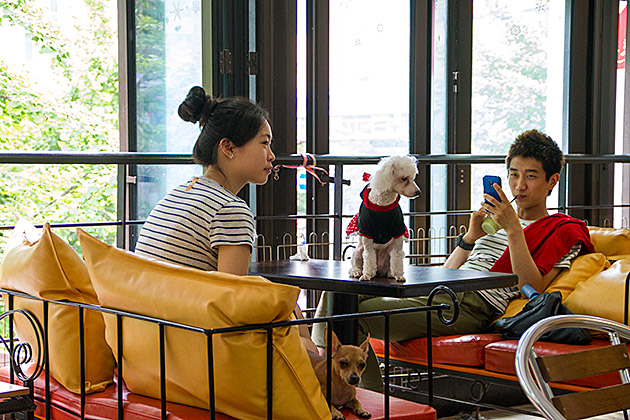 It's been five months since Jürgen and I lost our French Bulldog to cancer. We've been able to distract ourselves with travel, but every once in awhile (and especially after seeing a French Bulldog on the streets), I'll feel that empty pang of sadness, and start wishing I had a dog again. Luckily, there's a place in Busan where I can go to purge myself of such silly whims.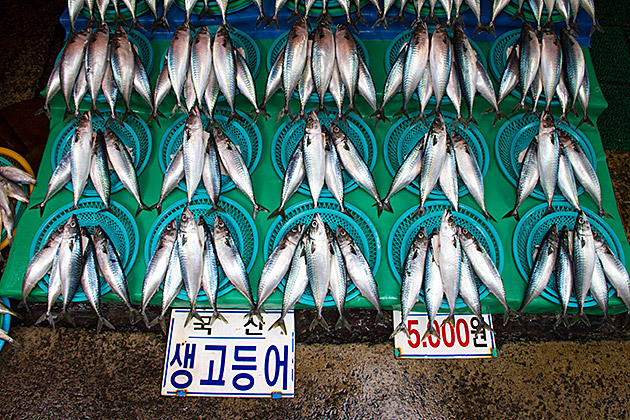 The largest fish market in South Korea is found in downtown Busan, next to the busy shopping area of Nampo-dong and adjacent to the Lotte Aqua Mall. That it occupies such a valuable, central location speaks to how important the fish trade has always been to the city.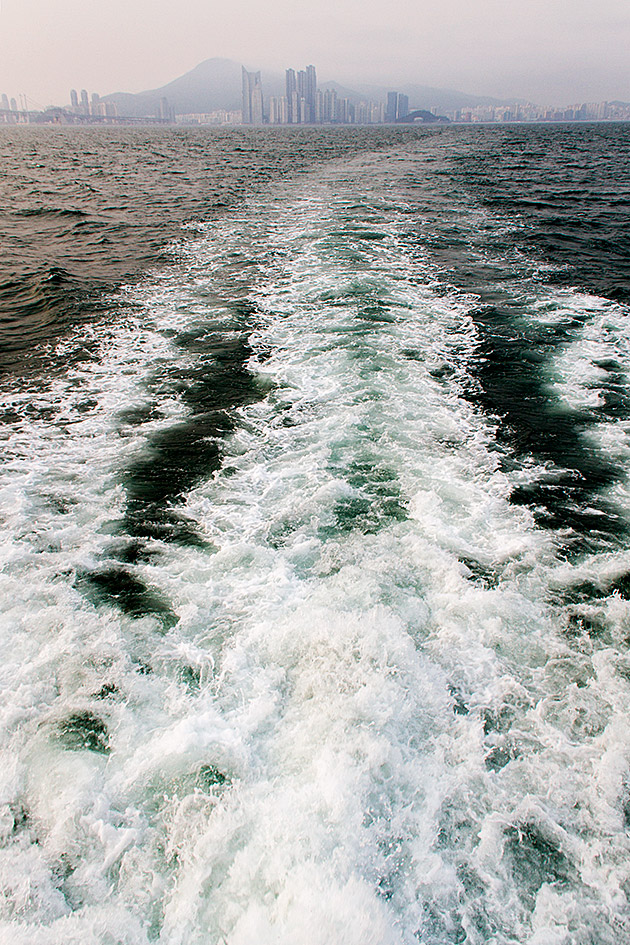 Another 91 days has reached its conclusion and, as always, we're shocked by how fast the time has flown by. Busan was an exciting, fascinating, foreign home to us, and though we're excited to get back to the states and visit family before starting on our next adventure, we find ourselves sad to say goodbye.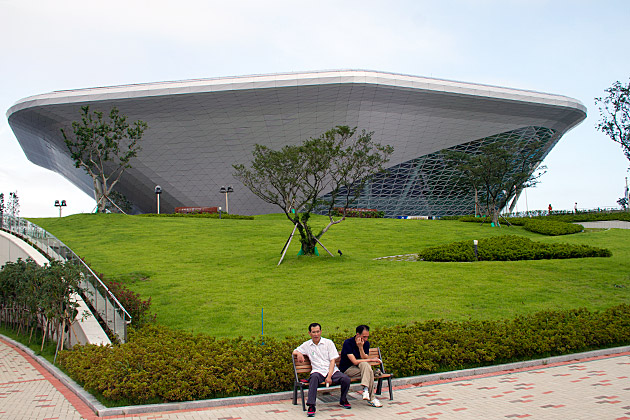 Busan is always at work on itself, more so than any other place we've lived, erecting new buildings, improving on its image and expanding its cultural offerings. We visited one of the city's latest achievements just days after it opened: the National Maritime Museum.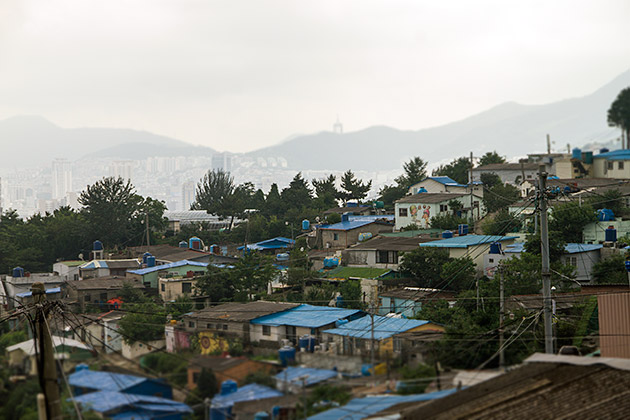 Every once in awhile, we'll choose a city excursion that's a little off-the-wall, like an unknown neighborhood that doesn't ever see tourists, picked almost at random. Often, these end up being among our favorite spots: Barracas in Buenos Aires comes to mind, as does Pampahasi in Bolivia. Other times… well other times, we end up in a place like Munhyeon-dong.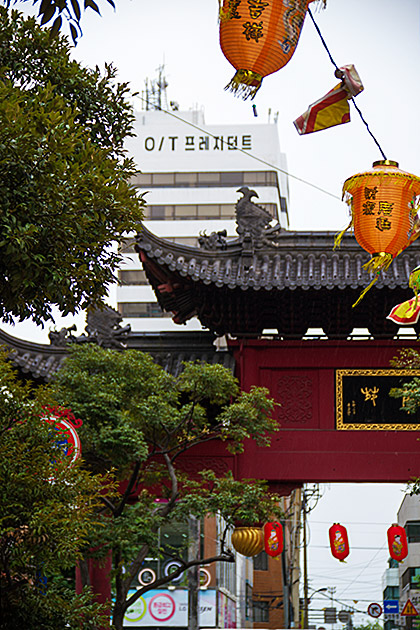 Straight across from Busan Station, a traditional Chinese-style gate welcomes you into Shanghai Street — the nexus of the city's Chinatown. We visited this hectic and very un-Korean neighborhood during its annual celebration.