For 91 Days
we lived in Busan, the second-largest city in South Korea. This sprawling, exhilarating metropolis of 2,000,000 people has somehow managed to remain relatively unknown, despite having so many things to see and do. We had a wonderful time discovering Busan's cuisine, culture, history and beaches. Start reading
at the beginning
of our adventures, visit our
comprehensive index
to find something specific, or read one of the articles selected at random, below: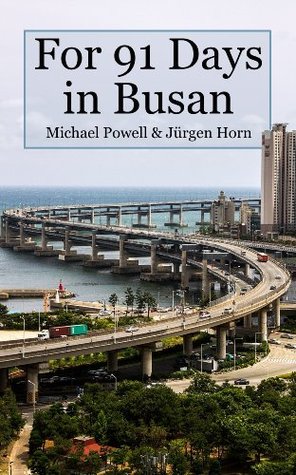 Our 91 days in Busan flew by, but we managed to see almost everything this incredible city has to offer — the museums, the people, cafés, hiking, beaches, and of course the food! All of our experiences and observations are now collected in a portable e-book, perfect for Kindle, Nook or any other eReader. The book contains over 200 full-color images and nearly 100 articles about South Korea's second city, along with a useful index organized by both date and category. For just $7.99, this makes a great companion for your trip to Busan, whether you're a teacher or a tourist.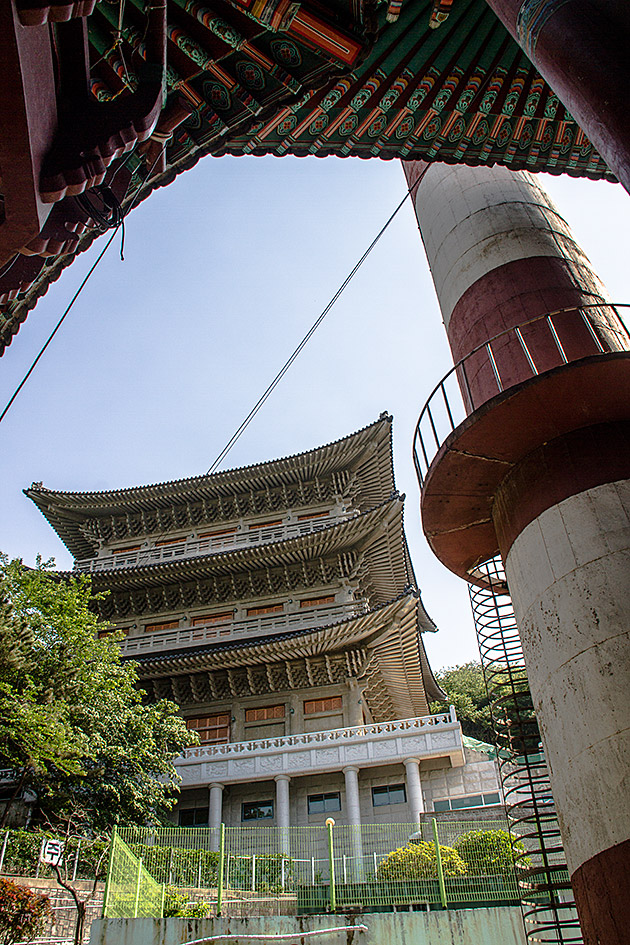 From the airplane, while arriving into Busan for the first time, I was afraid that the city might be too dull. But while the blocks of identical gray apartment buildings might dominate the skyline, once you get onto the streets, Busan offers endless variety. Temples, bars, traffic, cute plush toys and drawings, and… chicken crossings? This city has it all!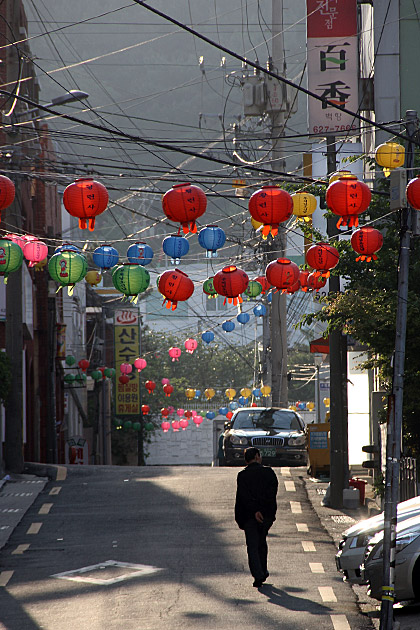 It took us about 91 minutes walking around Busan to come to a definite conclusion. No way would 91 days be enough to thoroughly explore this city! The beaches, temples, disparate neighborhoods, mountains, street markets, parks… let alone the food. Koreans are known for their work ethic, and I think we're going to have to follow suit to have any chance of seeing even a fraction of the things Busan offers.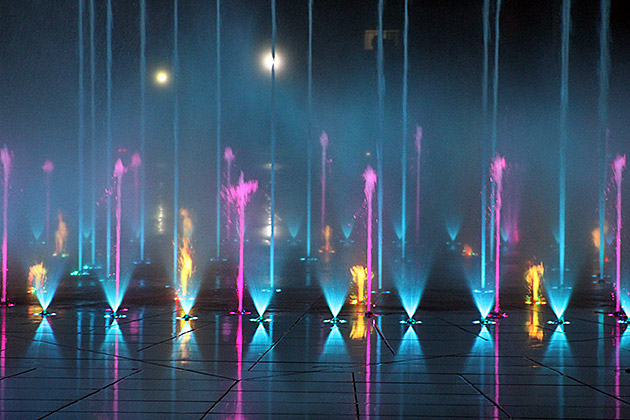 I'm not sure which is more audacious — billing yourself as the "world's best and biggest fountain", or calling yourself the Fountain of Dreams. Big words, Dadaepo, and you've set the bar high. Would your musical show of color and water be the "magnificent and dynamic banquet of light" which your website promises us? We expect no less!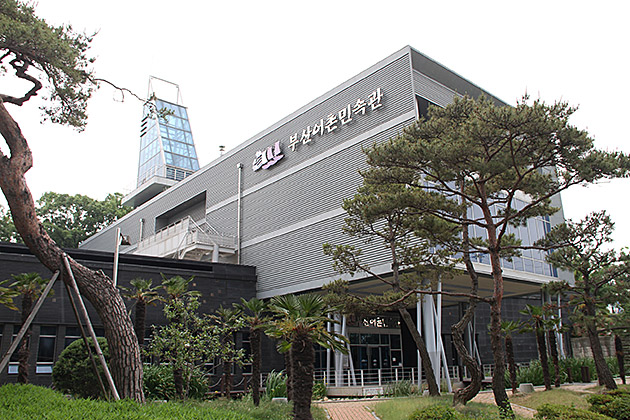 Buk-Gu, whose name translates to "Northern District", is one of the fifteen administrative zones which make up Busan. We spent a morning wandering around the area and checking out some of its touristic sights: the Fishing Village Folk Museum, a riverside park, and the Gupowaeseong Japanese Fortress.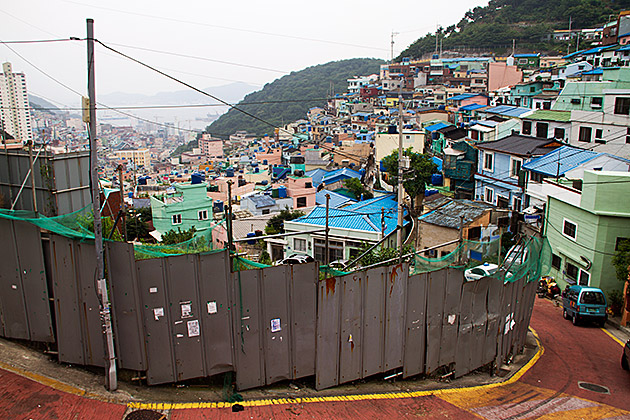 A trip to the Gamcheon Culture Village was one of the stranger excursions we've undertaken during our time in South Korea. This neighborhood in the west of Busan has dedicated itself to art, with murals, sculptures and installations that occupy entire houses. Visitors are taken on a tour which snakes through narrow alleys and ends at an observation deck with an amazing view over the city.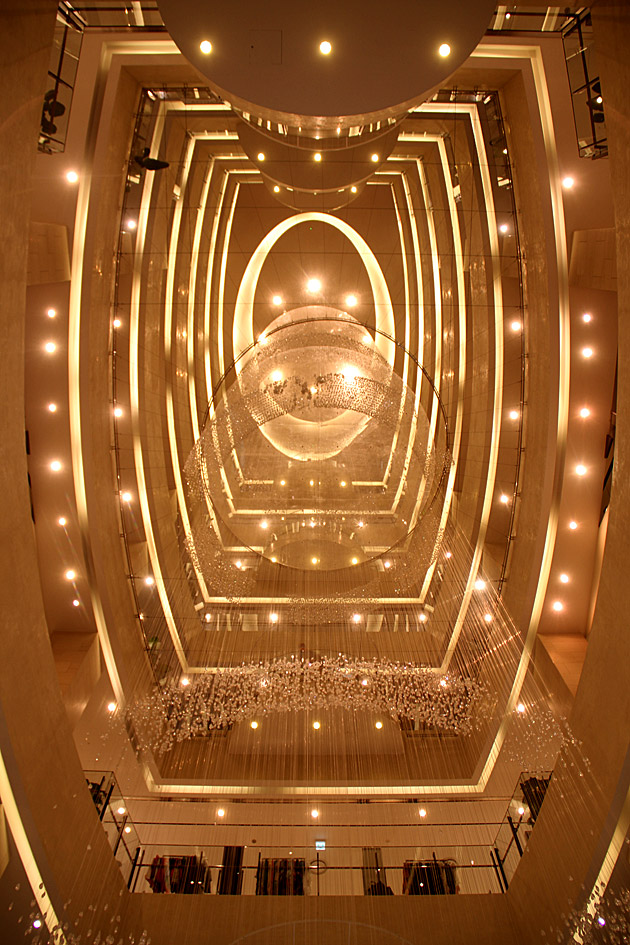 We hadn't even discussed it with each other, it was just understood. An unspoken contract between me and Jürgen, sealed the very moment we learned of its existence: the first place we would visit in Busan, before any temples or museums or beaches, was going to be Shinsegae Centum City — the world's largest department store. That title is Guinness-certified and uncontested. Shinsegae is three times the size of Macy's, which was the previous record-holder.