For 91 Days
we lived in Busan, the second-largest city in South Korea. This sprawling, exhilarating metropolis of 2,000,000 people has somehow managed to remain relatively unknown, despite having so many things to see and do. We had a wonderful time discovering Busan's cuisine, culture, history and beaches. Start reading
at the beginning
of our adventures, visit our
comprehensive index
to find something specific, or read one of the articles selected at random, below: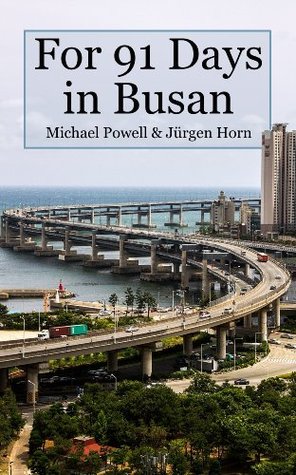 Our 91 days in Busan flew by, but we managed to see almost everything this incredible city has to offer -- the museums, the people, cafés, hiking, beaches, and of course the food! All of our experiences and observations are now collected in a portable e-book, perfect for Kindle, Nook or any other eReader. The book contains over 200 full-color images and nearly 100 articles about South Korea's second city, along with a useful index organized by both date and category. For just $7.99, this makes a great companion for your trip to Busan, whether you're a teacher or a tourist.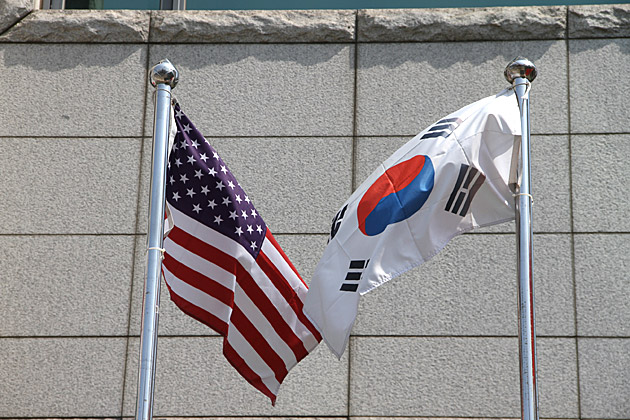 Since the end of World War II and the liberation of Korea from the Japanese occupation, the USA has maintained a steady presence in the southern half of the peninsula. Perhaps it comes as no surprise, then, that South Korea has inherited many aspects of American culture, from the world of pop music to its dynamic sporting scene. During our short time here, I've found myself amazed by the similarities between my homeland and our temporary host. And to be brutally honest, a lot of the greatest things about America seem to even better in South Korea...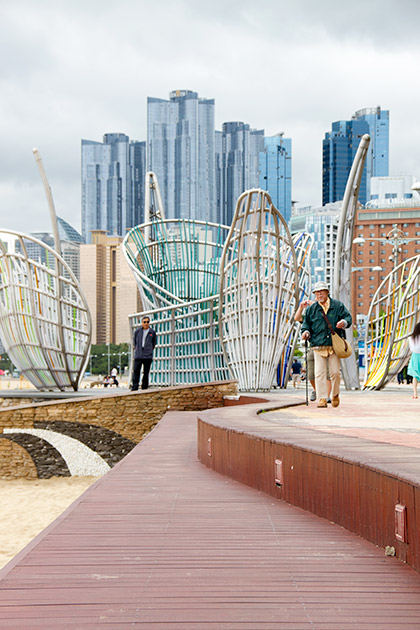 We published over 2000 photos during our three months in Busan. That's a record for our site, and a testament to what an amazing city this is. As you'll see in our final batch of photos, Busan is strangely compelling and offers a little bit of everything, from the beautiful to the amusing, to the downright bizarre. Taking pictures here was always a blast... we're going to miss it.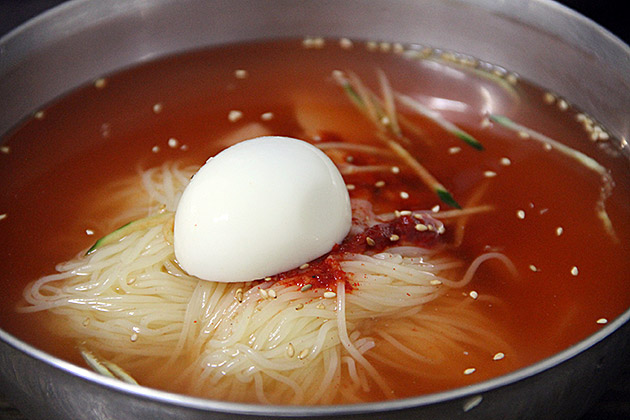 We ate a lot of interesting new foods during our time in Busan. The city's supermarkets are rather expensive, and eating out was almost as cheap as cooking at home, particularly when you stick to the kinds of local joints which we prefer. This is the first of our recaps on what we ate, and what it's called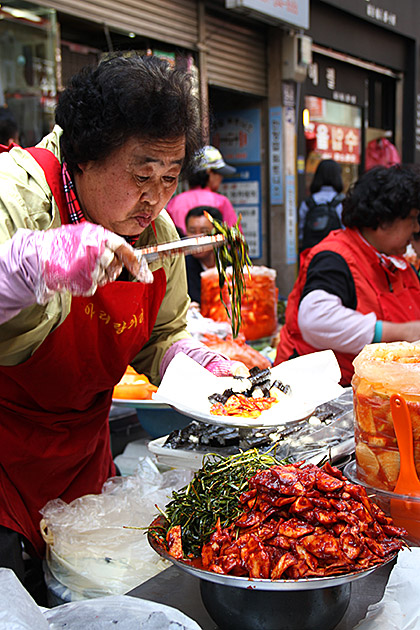 There's a small street in the shopping nexus of Nampo-Dong filled with stands offering a cheap outdoor lunch. Hot noodles, kimchi, rice bowls, tteokbokki (a spicy rice cake dish), all served up by a colorful collection of Korean lunch ladies. The map refers to this as "Eatery Alley", which is about as accurate a name as possible.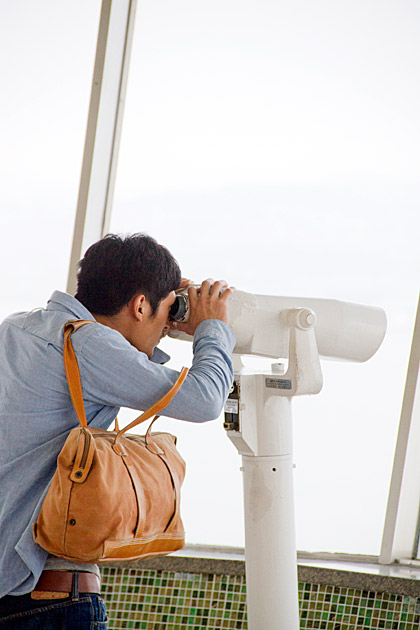 Busan, South Korea's second city, doesn't approach Seoul in terms of size or global influence, but is home to a metropolitan population of 3.6 million, and one of the busiest ports in the world. Busan is found on the south-eastern end of the peninsula, closer to Japan than the capital. An important business center full of suits, concrete and convention halls, Busan also boasts popular beaches, nature reserves and an urban landscape shaped by green mountains that pop up almost randomly amid the skyscrapers.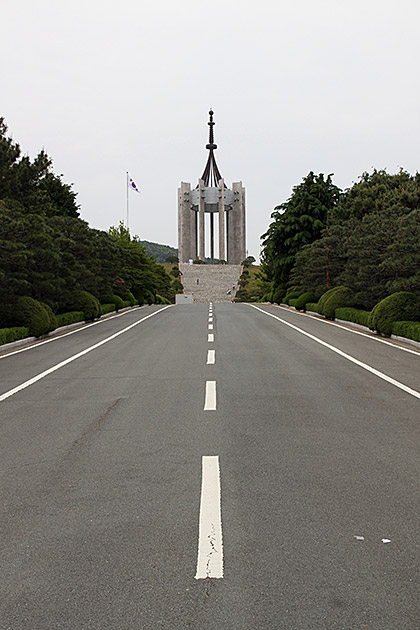 Set atop Daecheong Mountain, one of Busan's most central peaks, Jungang Park offers visitors an unparalleled view over the city and its port. Inaugurated almost twenty years ago, the park and its crowning Chunghon Tower are dedicated to the memories of the service personnel who gave their lives in the Korean War.