For 91 Days
we lived in Busan, the second-largest city in South Korea. This sprawling, exhilarating metropolis of 2,000,000 people has somehow managed to remain relatively unknown, despite having so many things to see and do. We had a wonderful time discovering Busan's cuisine, culture, history and beaches. Start reading
at the beginning
of our adventures, visit our
comprehensive index
to find something specific, or read one of the articles selected at random, below: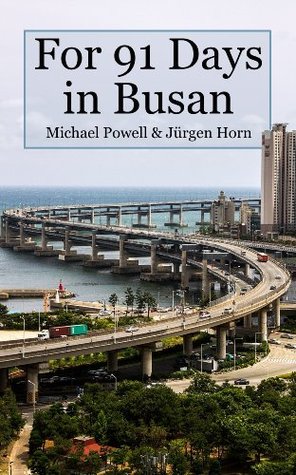 Our 91 days in Busan flew by, but we managed to see almost everything this incredible city has to offer — the museums, the people, cafés, hiking, beaches, and of course the food! All of our experiences and observations are now collected in a portable e-book, perfect for Kindle, Nook or any other eReader. The book contains over 200 full-color images and nearly 100 articles about South Korea's second city, along with a useful index organized by both date and category. For just $7.99, this makes a great companion for your trip to Busan, whether you're a teacher or a tourist.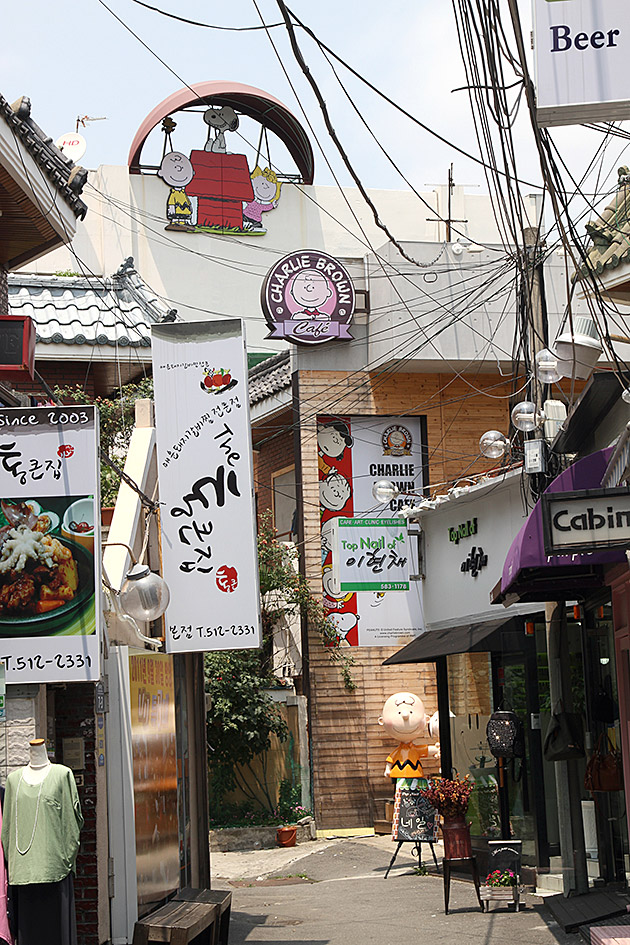 During our initial exploration of the Pusan National University neighborhood in the north of Busan, we happened upon a strange cultural landmark: the Charlie Brown Cafe. Dedicated to all things Peanuts, this coffee house provides stressed-out college kids the chance to escape into a simpler world.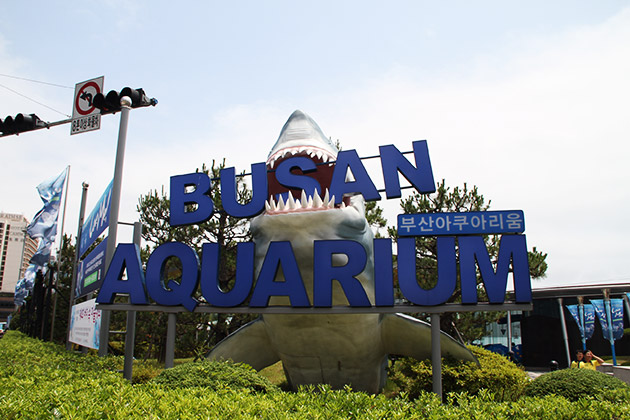 Busan's aquarium is one of the largest in South Korea. With a unique location underneath Haeundae Beach, and a vast array of marine life in tanks which hold over three million liters of water, it's little wonder that the aquarium is considered one of the city's top experiences.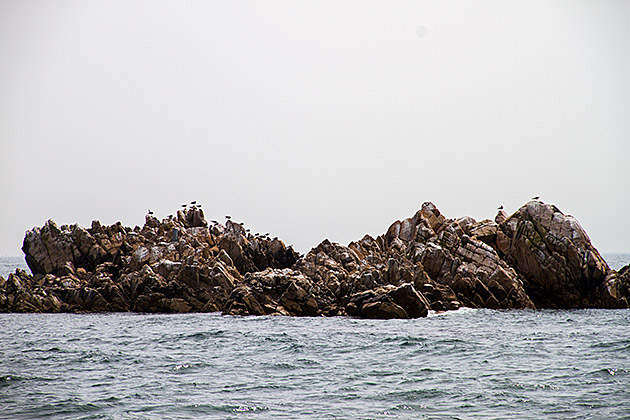 We'd spent the first of our two day trip to Gyeongju within the city confines, and dedicated the second day to sights further afield. After a breakfast of questionable nutritious value at Dunkin' Donuts, we hopped on the bus that would take us to the sea.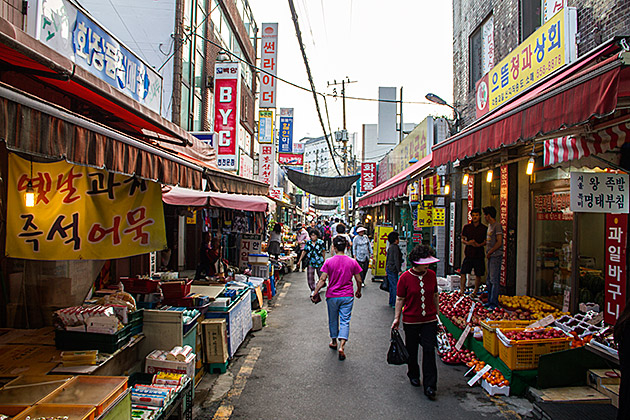 We hadn't expected to have such a great day out in the northern neighborhood of Oncheon-dong. After discovering a popular open-air foot spa, we walked back toward the subway through a boisterous food and goods market. Maybe it's the collegial atmosphere generated by the closeness of the stands, but people working in these markets always seem to be happier than their counterparts behind the cash register of a grocery store.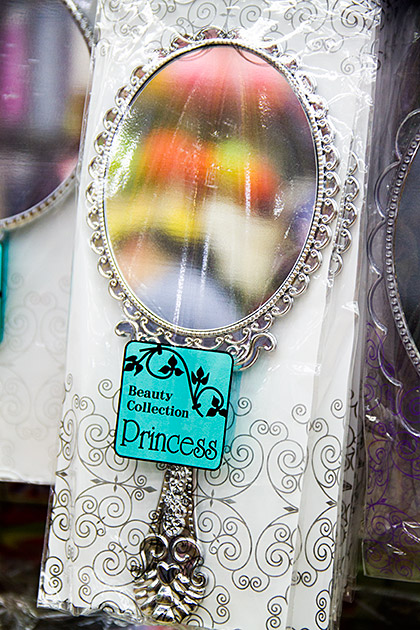 I doubt there's a reflective surface anywhere in South Korea that hasn't, at some point in its life, served as a makeshift mirror for somebody checking makeup, fixing hair, or fretting about wrinkles. We've never seen people so obsessed with outward appearance as Koreans. It borders on the obsessive and is so widespread, so constant, that it's begun to worry us.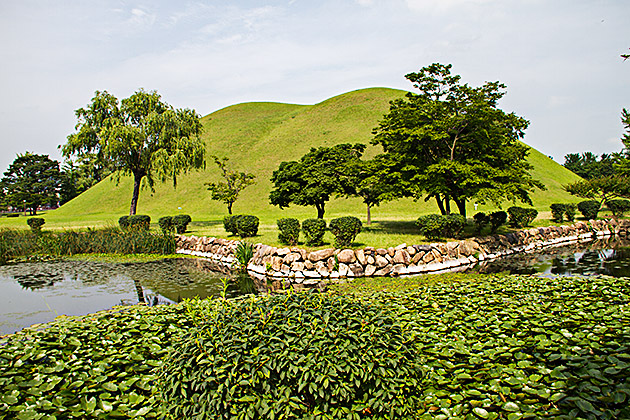 Gyeongju is a small city 50 miles north of Busan, known as the "Museum Without Walls" due to its incredible wealth of historic treasures. This was the capital of the powerful Silla Kingdom which ruled most of the Korean peninsula for nearly 1000 years (57 BC – 935 AD) and is without a doubt the most rewarding excursion you can make from Busan.