The United Nations Memorial Cemetery
Hands down the most somber place we've visited thus far in Busan, the United Nations Memorial Cemetery pays tribute to the international brigade of soldiers who died defending the Republic of Korea against the forces of communism. Sixteen nations are represented here, and the cemetery is a melancholy reminder of the costs of war.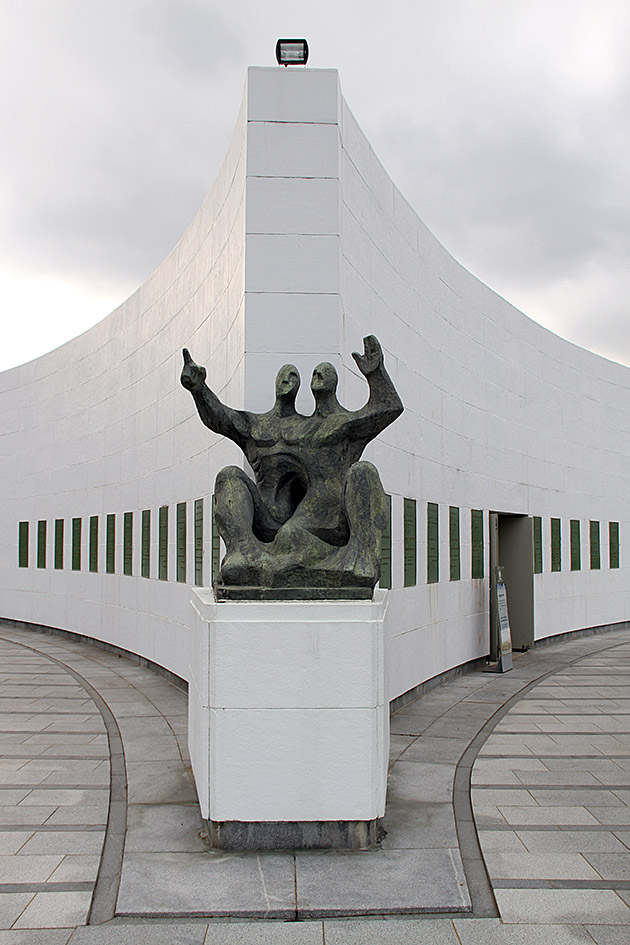 Despite the cemetery's gloom, it's a sublimely beautiful place, with perfectly manicured lawns and niwaki-shaped junipers lining the walkways. The graves themselves are laid out in a highly regimented fashion, grouped together by nation. It's not hard to imagine platoons of soldiers lined up in their place, awaiting a final set of orders.
In the US, the Korean War is among the least heralded of conflicts. It's the one almost always skipped over in history class, and is often referred to as "The Forgotten War". Even at the time, most Americans didn't understand the reasons behind the fighting, and many just tuned it out. Too complicated, too remote to think about… much like our engagement in Afghanistan is today. But the cost to the USA was considerable. As the UN moved to protect Korea against the sudden Soviet-backed incursion, America provided 88% of the international troops and suffered a severe number of casualties.
I was struck dumb as went by the Wall of Remembrance, where the names of the foreign soldiers who lost their lives are etched. 36,492 American names are found here, alphabetically by state. The sheer amount of space it takes to record that number of names is astonishing. Walking along the wall and reading out some of the names, I felt myself growing ashamed; I was squarely among those who don't know much of anything about the Korean War. And that was something I swore to change.