For 91 Days
we lived in Busan, the second-largest city in South Korea. This sprawling, exhilarating metropolis of 2,000,000 people has somehow managed to remain relatively unknown, despite having so many things to see and do. We had a wonderful time discovering Busan's cuisine, culture, history and beaches. Start reading
at the beginning
of our adventures, visit our
comprehensive index
to find something specific, or read one of the articles selected at random, below: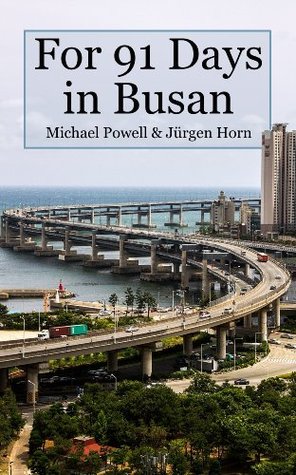 Our 91 days in Busan flew by, but we managed to see almost everything this incredible city has to offer -- the museums, the people, cafés, hiking, beaches, and of course the food! All of our experiences and observations are now collected in a portable e-book, perfect for Kindle, Nook or any other eReader. The book contains over 200 full-color images and nearly 100 articles about South Korea's second city, along with a useful index organized by both date and category. For just $7.99, this makes a great companion for your trip to Busan, whether you're a teacher or a tourist.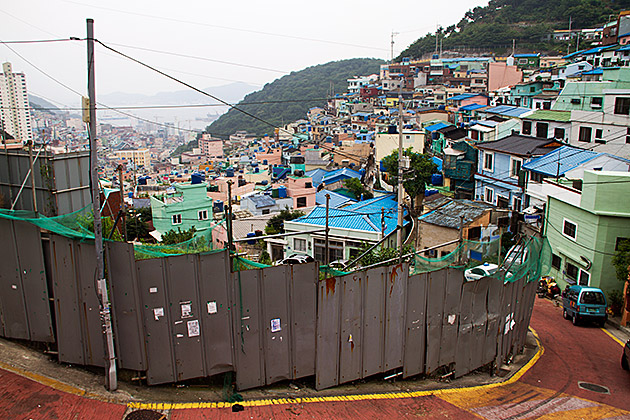 A trip to the Gamcheon Culture Village was one of the stranger excursions we've undertaken during our time in South Korea. This neighborhood in the west of Busan has dedicated itself to art, with murals, sculptures and installations that occupy entire houses. Visitors are taken on a tour which snakes through narrow alleys and ends at an observation deck with an amazing view over the city.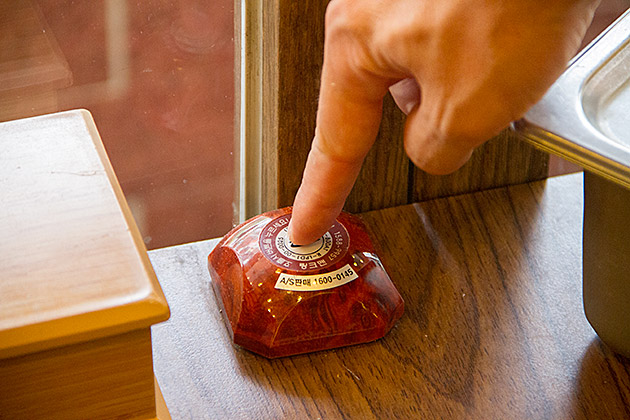 Of all the technological marvels we've seen in ultra-modern South Korea, only one has completely wedged its way into our hearts: the Yogi-Yo button. Found on tables in many of Busan's restaurants, it is utter, blissful genius. Press it, and your waiter appears like magic. Leave it unpressed, and you're left alone.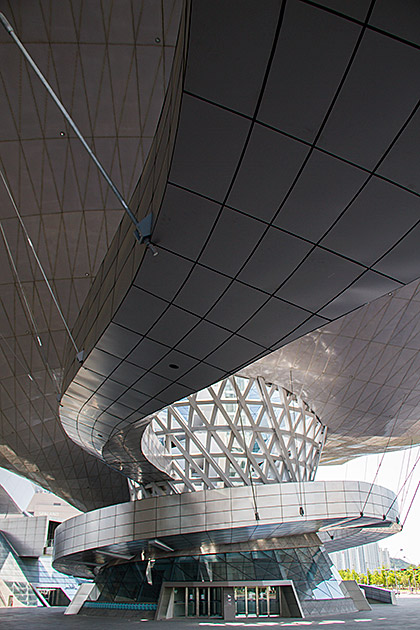 The $150 million dollar Busan Cinema Center is an architectural oddity which opened to the public during the Busan Film Festival in October, 2011. Its cantilever roof is the world's largest and seems to break the laws of gravity. And at night, it lights up in spectacular color, adding a splash of beauty to Busan's most modern neighborhood.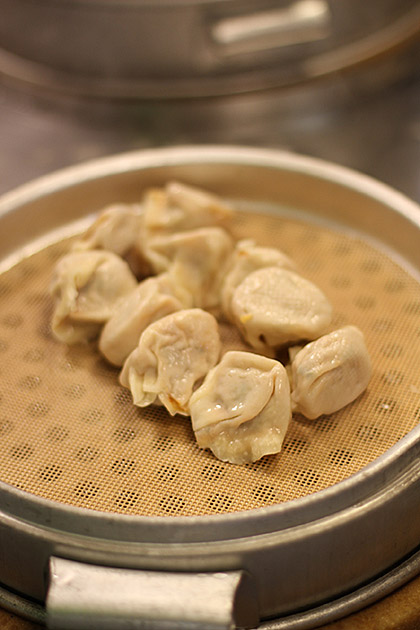 Dumplings, soju, grilled ribs, stews, chicken and lots of kimchi were on the table this week. It took us a few weeks to start to get the hang of Korean food, discover what we love, and what we don't. For Part Three of our food journal, we mostly concentrated on restaurants around our neighborhood, Suyeong and Gwangalli Beach, but these dishes can be found on just about every corner of Busan.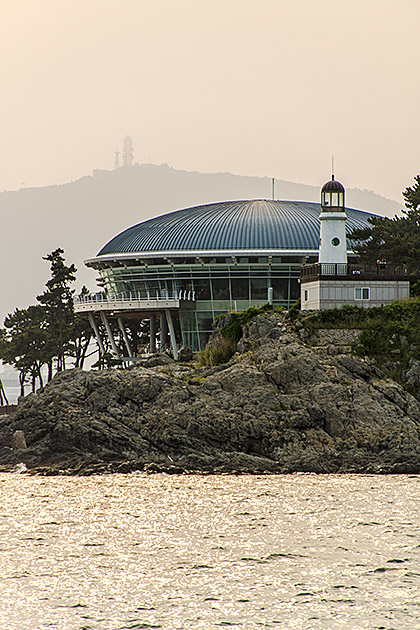 The Nurimaru House was built for the 2005 APEC (Asia-Pacific Economic Cooperation) Summit, which brought together the leaders of its twenty-one member nations. With a striking location in Dongbaekseom Park overlooking Haeundae Beach, the house now serves as a memorial to the meeting.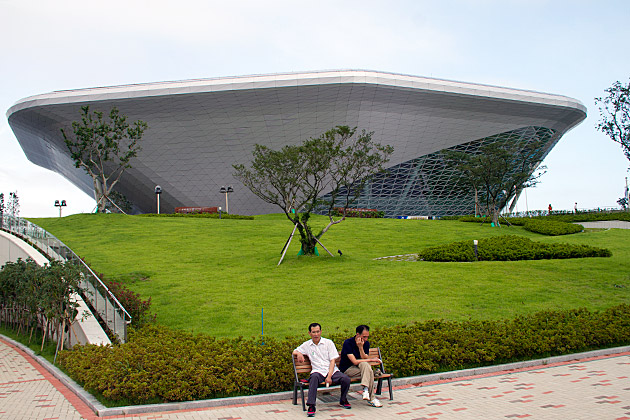 Busan is always at work on itself, more so than any other place we've lived, erecting new buildings, improving on its image and expanding its cultural offerings. We visited one of the city's latest achievements just days after it opened: the National Maritime Museum.