For 91 Days
we lived in Busan, the second-largest city in South Korea. This sprawling, exhilarating metropolis of 2,000,000 people has somehow managed to remain relatively unknown, despite having so many things to see and do. We had a wonderful time discovering Busan's cuisine, culture, history and beaches. Start reading
at the beginning
of our adventures, visit our
comprehensive index
to find something specific, or read one of the articles selected at random, below: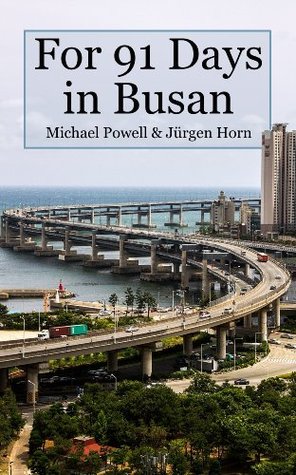 Our 91 days in Busan flew by, but we managed to see almost everything this incredible city has to offer -- the museums, the people, cafés, hiking, beaches, and of course the food! All of our experiences and observations are now collected in a portable e-book, perfect for Kindle, Nook or any other eReader. The book contains over 200 full-color images and nearly 100 articles about South Korea's second city, along with a useful index organized by both date and category. For just $7.99, this makes a great companion for your trip to Busan, whether you're a teacher or a tourist.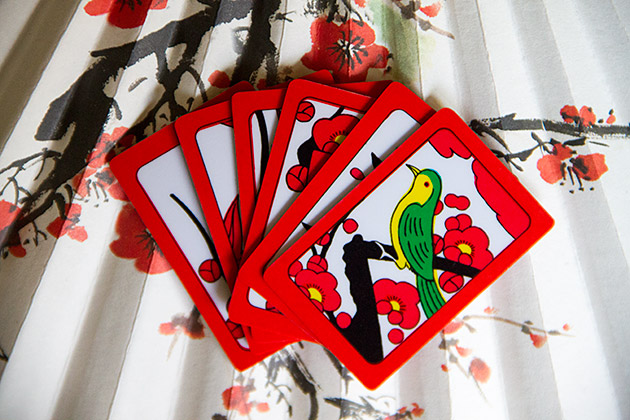 During our walks in the hills of Busan, we frequently see groups of hikers taking a break in a pavilion, drinking soju and playing Go-Stop, a betting game which uses small plastic flower cards. Once, we hovered around and watched for a bit -- the players were too engrossed in the action to even notice our presence. The game looked fun, and later that day we bought our own deck.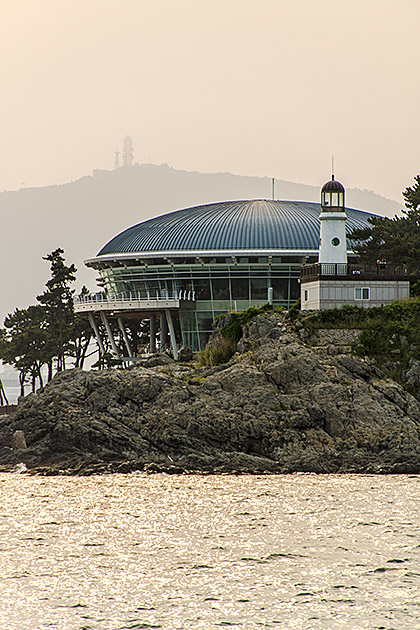 The Nurimaru House was built for the 2005 APEC (Asia-Pacific Economic Cooperation) Summit, which brought together the leaders of its twenty-one member nations. With a striking location in Dongbaekseom Park overlooking Haeundae Beach, the house now serves as a memorial to the meeting.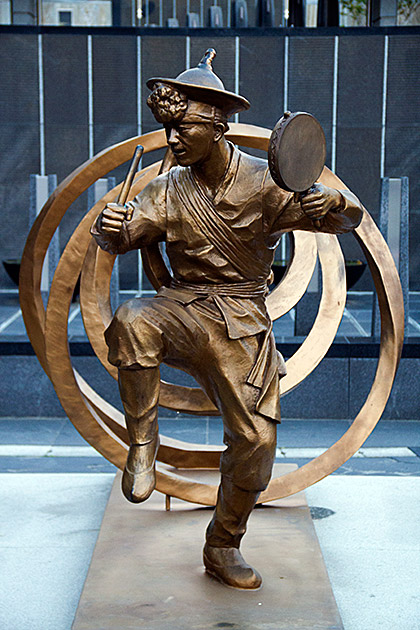 The Busan National Gugak Center opened in 2008 with the mission of bringing Korea's culture to the masses. We went to an incredible Tuesday night performance which introduced us to some of the peninsula's traditional music, dance and drumming.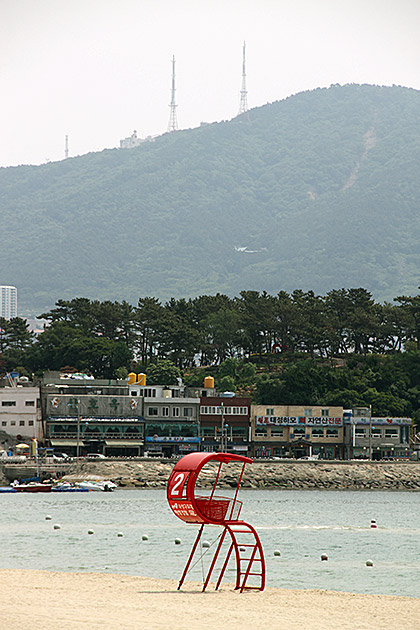 Armed with a map of Busan's best walks, a bottle of water and bellies full of doughnut-power, we set off on a long hike through the peninsular neighborhood of Amnan-Dong, southwest of Nampo. The seven-kilometer route would bring us over the Namhang Bridge to Songdo Beach, and down the coast to Amnan Park.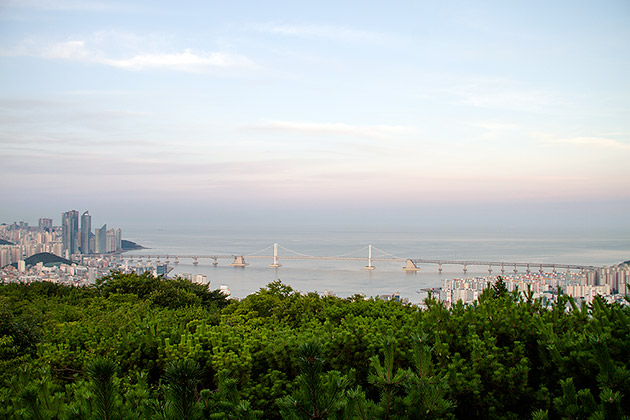 The Gwangan Bridge opened in 2003, connecting the neighborhoods of Haeundae and Suyeong, and instantly became one of the city's most recognizable landmarks. Also referred to as the Diamond Bridge, it's a beautiful structure, especially after dusk when brought to life by colorful lights.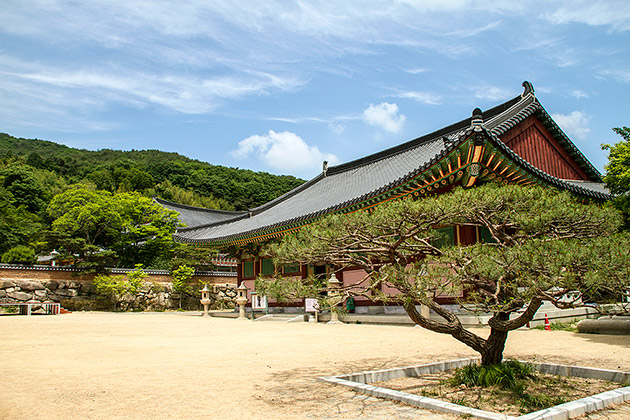 Established in the year 678, Beomeosa is probably the most important Buddhist temple in Busan. And with its location in the foothills of Mt. Geumjeongsan, it's certainly among the most beautiful. Entering the complex is like stepping into another world, one more sacred and peaceful.