For 91 Days
we lived in Busan, the second-largest city in South Korea. This sprawling, exhilarating metropolis of 2,000,000 people has somehow managed to remain relatively unknown, despite having so many things to see and do. We had a wonderful time discovering Busan's cuisine, culture, history and beaches. Start reading
at the beginning
of our adventures, visit our
comprehensive index
to find something specific, or read one of the articles selected at random, below: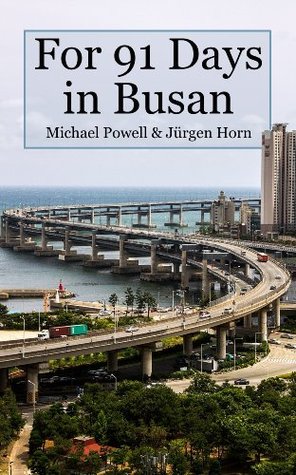 Our 91 days in Busan flew by, but we managed to see almost everything this incredible city has to offer — the museums, the people, cafés, hiking, beaches, and of course the food! All of our experiences and observations are now collected in a portable e-book, perfect for Kindle, Nook or any other eReader. The book contains over 200 full-color images and nearly 100 articles about South Korea's second city, along with a useful index organized by both date and category. For just $7.99, this makes a great companion for your trip to Busan, whether you're a teacher or a tourist.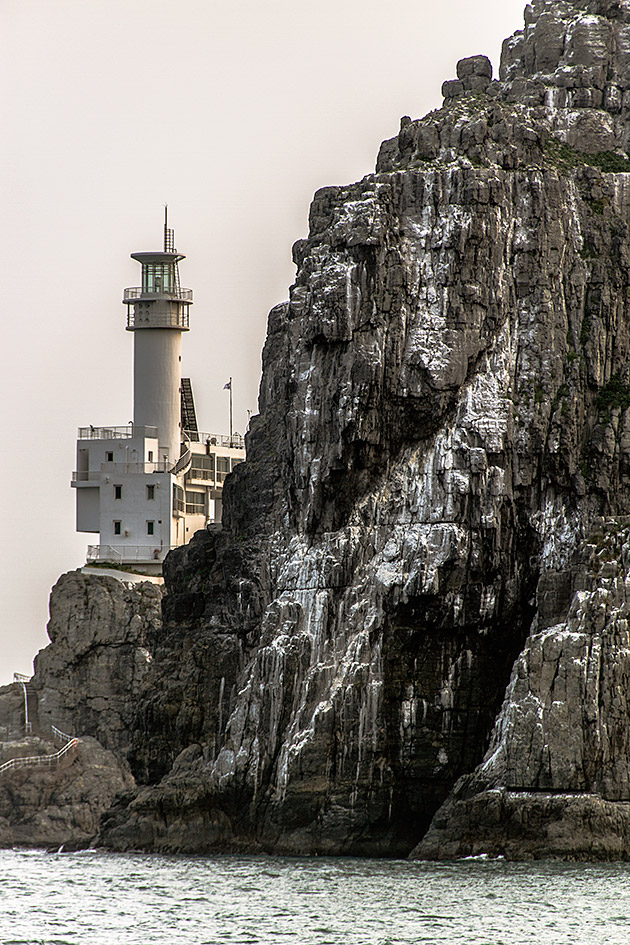 We first spotted the Oryukdo Islands toward the end of our hike down the coast of Igidae Park. A string of rocky and uninhabited landmasses, these islands are the most notable feature along Busan's coastline. In order to get a better look, we took an evening ferry trip which looped around them.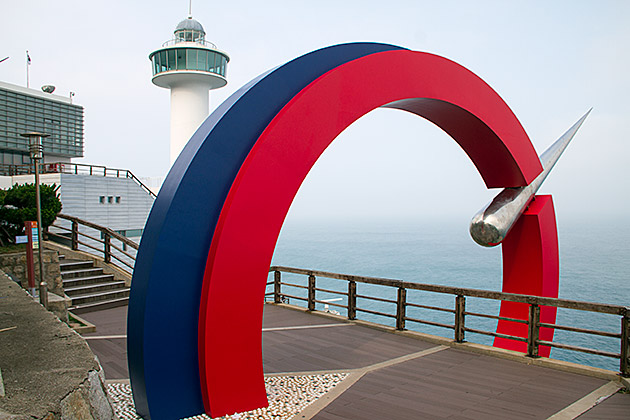 At the southern extreme of Yeongdo Island, a thick forest suddenly gives way to soaring seaside cliffs. This is Taejongdae Park, one of the most emblematic spots in Busan, and a popular place for a walk or, if you'd rather, a scenic ride in a tourist train.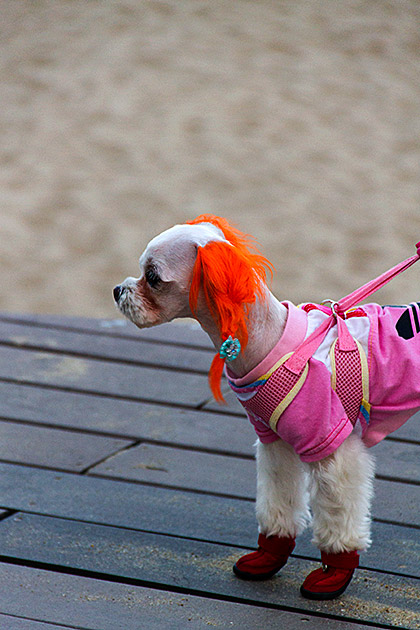 Busan is definitely a city with a lot of character. Wait… no, I mean "characters". A lot of strange characters! We're impressed by the towering skyscrapers and challenged by the bizarre foods, but it's the funny animals, people and mascots of the city that we find the most entertaining. Painted dogs, monster-size lobsters, seductive wooden cows, and smiling dumplings are just some of the characters we've captured in this latest dump of photos from Busan.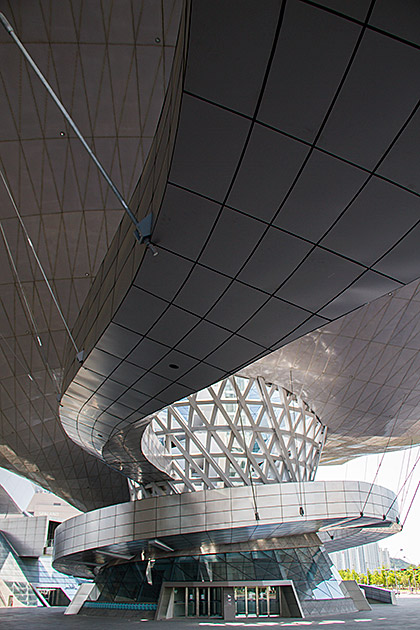 The $150 million dollar Busan Cinema Center is an architectural oddity which opened to the public during the Busan Film Festival in October, 2011. Its cantilever roof is the world's largest and seems to break the laws of gravity. And at night, it lights up in spectacular color, adding a splash of beauty to Busan's most modern neighborhood.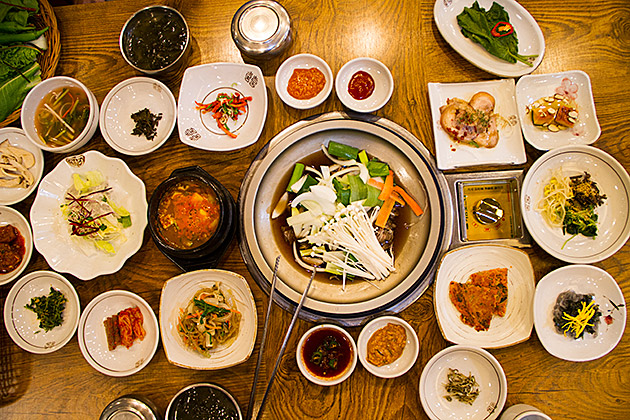 Every region in Korea has different dishes, and we didn't realize how much we were missing out on until visiting Gyeongju, which was our first time outside of Busan. There, we tried out two famous specialties and loved them both. Taking a culinary tour of South Korea would be a blast.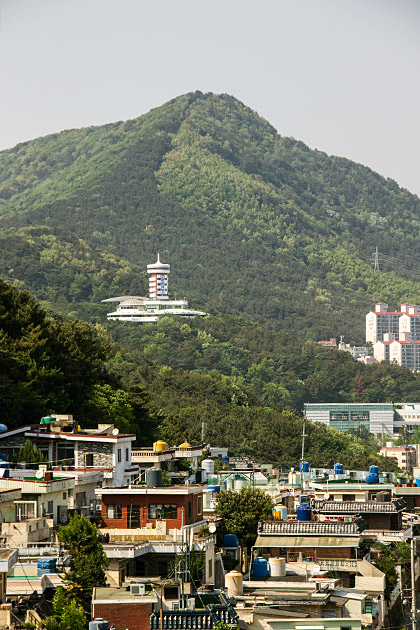 It was about ten minutes after our entrance into Busan's Grand Children's Park before we realized something was amiss. The park was crowded with senior citizens playing go-stop and full-grown adults hiking or playing badminton. But one thing was conspicuously missing from the Children's Park: children.