For 91 Days
we lived in Busan, the second-largest city in South Korea. This sprawling, exhilarating metropolis of 2,000,000 people has somehow managed to remain relatively unknown, despite having so many things to see and do. We had a wonderful time discovering Busan's cuisine, culture, history and beaches. Start reading
at the beginning
of our adventures, visit our
comprehensive index
to find something specific, or read one of the articles selected at random, below: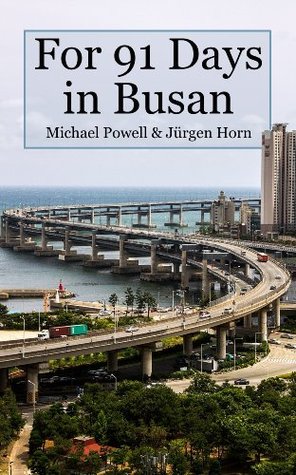 Our 91 days in Busan flew by, but we managed to see almost everything this incredible city has to offer — the museums, the people, cafés, hiking, beaches, and of course the food! All of our experiences and observations are now collected in a portable e-book, perfect for Kindle, Nook or any other eReader. The book contains over 200 full-color images and nearly 100 articles about South Korea's second city, along with a useful index organized by both date and category. For just $7.99, this makes a great companion for your trip to Busan, whether you're a teacher or a tourist.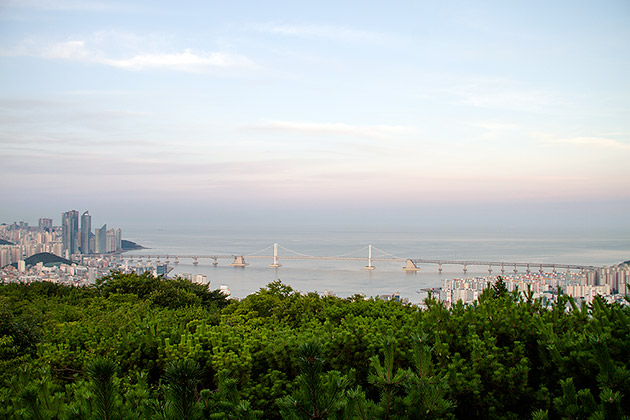 The Gwangan Bridge opened in 2003, connecting the neighborhoods of Haeundae and Suyeong, and instantly became one of the city's most recognizable landmarks. Also referred to as the Diamond Bridge, it's a beautiful structure, especially after dusk when brought to life by colorful lights.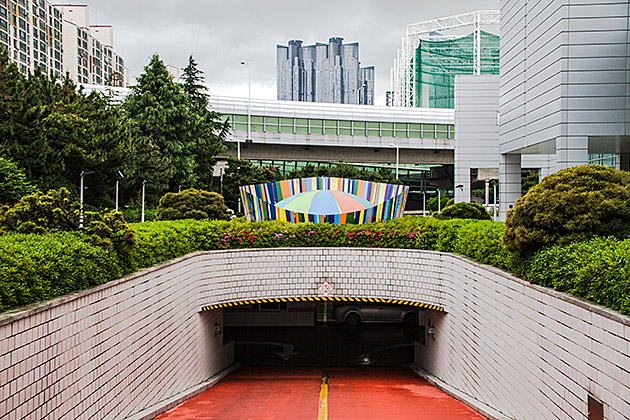 We visited the Busan Museum of Art the day after our bizarre excursion to the Snow Castle indoor ski hall. And here, again, was a cavernous building of steel, completely devoid of people. But whereas the Snow Castle has shuttered its doors forever, the art museum was open for business. Just… there was no business.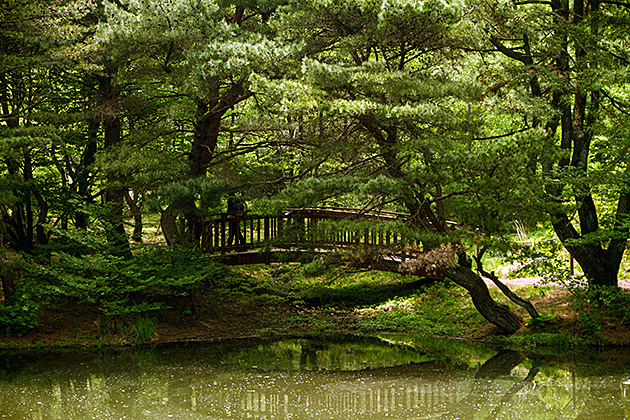 Our first month in Busan has flown by, and we're a little upset that one-third of our time here is over! We've seen and done a lot, eaten strange and wonderful things, gone on a bunch of beautiful hikes, and met some great people, but I have the feeling we haven't even scratched the surface yet. Here are our impressions, after one month in Busan.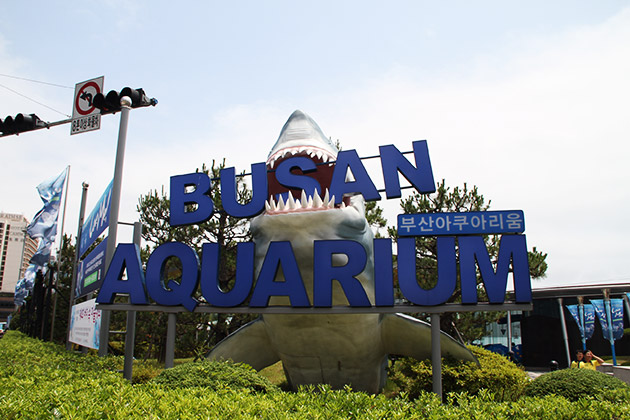 Turns out that Busan is the kind of city which can have a giant mountain right in its center, topped by an ancient fortress, accessible by cable car… and it's not a big deal. We were shocked when we learned of the cable car up Mt. Geumjeongsanseong, and Busan was all "Oh yeah, that. I forgot about that." It doesn't even appear in the various "must-do" lists we've read for Busan, while in most other cities it would be the top highlight!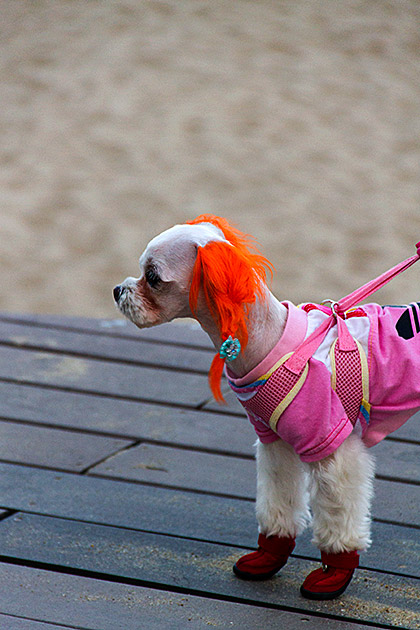 Busan is definitely a city with a lot of character. Wait… no, I mean "characters". A lot of strange characters! We're impressed by the towering skyscrapers and challenged by the bizarre foods, but it's the funny animals, people and mascots of the city that we find the most entertaining. Painted dogs, monster-size lobsters, seductive wooden cows, and smiling dumplings are just some of the characters we've captured in this latest dump of photos from Busan.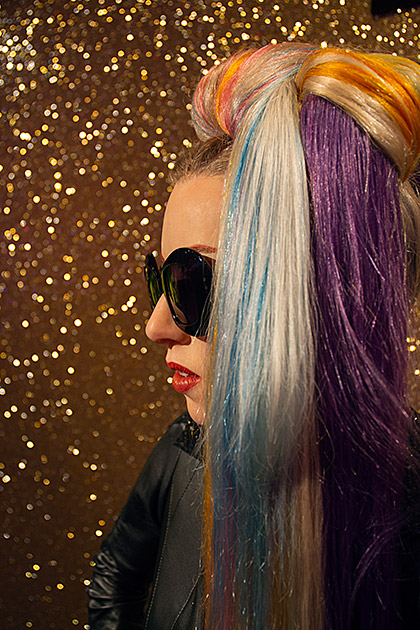 Is there anything more thrilling than standing next to a wax figure of a celebrity? Say, Lady Gaga? Of course not, what a stupid question! Wax museums are among humanity's most transcendent achievements, allowing us to indulge in fawning celebrity worship without the actual physical presence of the celebrity! There's nothing the least bit ridiculous about that.