For 91 Days
we lived in Busan, the second-largest city in South Korea. This sprawling, exhilarating metropolis of 2,000,000 people has somehow managed to remain relatively unknown, despite having so many things to see and do. We had a wonderful time discovering Busan's cuisine, culture, history and beaches. Start reading
at the beginning
of our adventures, visit our
comprehensive index
to find something specific, or read one of the articles selected at random, below: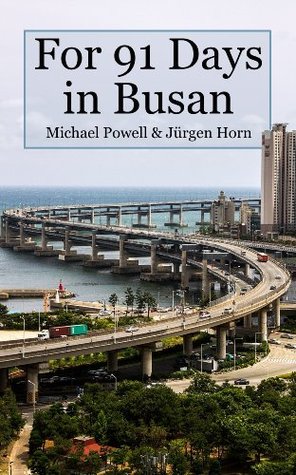 Our 91 days in Busan flew by, but we managed to see almost everything this incredible city has to offer -- the museums, the people, cafés, hiking, beaches, and of course the food! All of our experiences and observations are now collected in a portable e-book, perfect for Kindle, Nook or any other eReader. The book contains over 200 full-color images and nearly 100 articles about South Korea's second city, along with a useful index organized by both date and category. For just $7.99, this makes a great companion for your trip to Busan, whether you're a teacher or a tourist.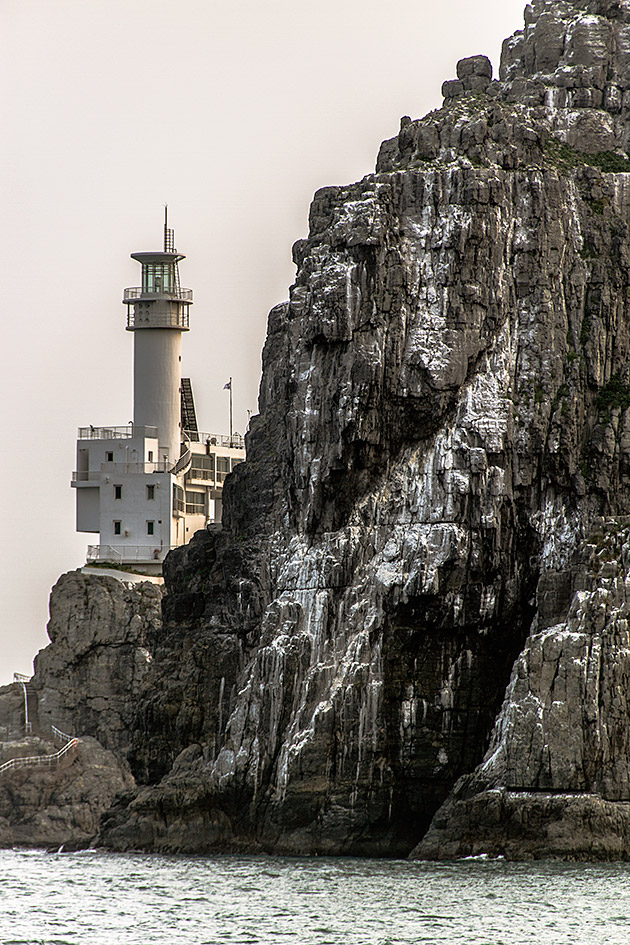 We first spotted the Oryukdo Islands toward the end of our hike down the coast of Igidae Park. A string of rocky and uninhabited landmasses, these islands are the most notable feature along Busan's coastline. In order to get a better look, we took an evening ferry trip which looped around them.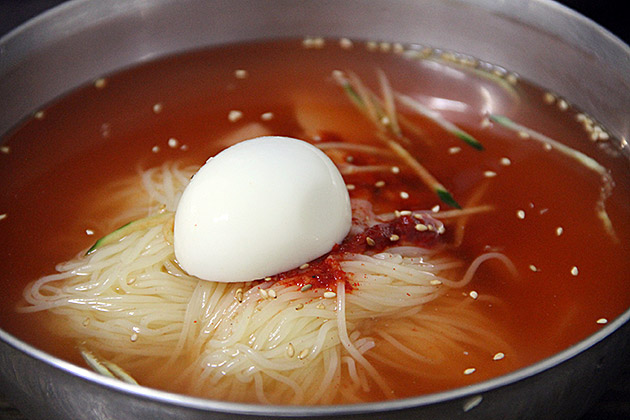 We ate a lot of interesting new foods during our time in Busan. The city's supermarkets are rather expensive, and eating out was almost as cheap as cooking at home, particularly when you stick to the kinds of local joints which we prefer. This is the first of our recaps on what we ate, and what it's called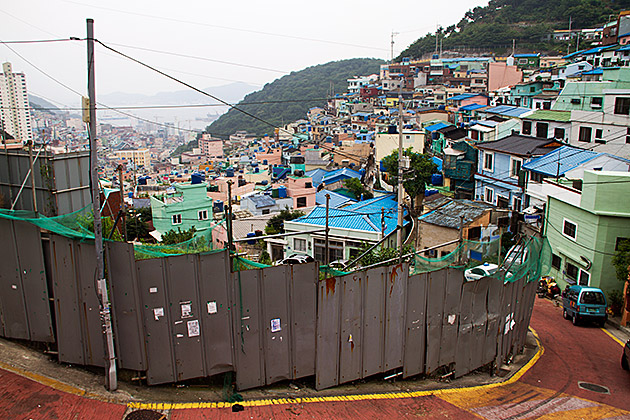 A trip to the Gamcheon Culture Village was one of the stranger excursions we've undertaken during our time in South Korea. This neighborhood in the west of Busan has dedicated itself to art, with murals, sculptures and installations that occupy entire houses. Visitors are taken on a tour which snakes through narrow alleys and ends at an observation deck with an amazing view over the city.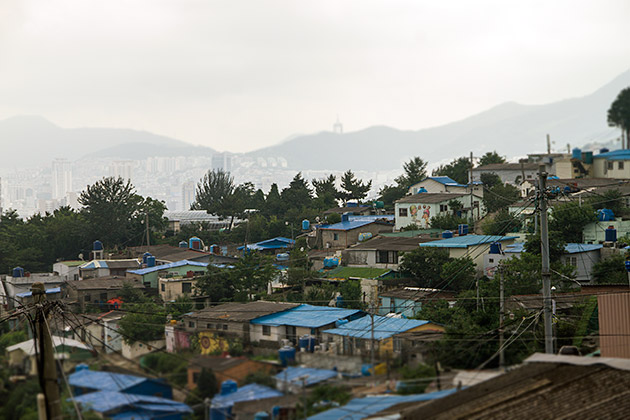 Every once in awhile, we'll choose a city excursion that's a little off-the-wall, like an unknown neighborhood that doesn't ever see tourists, picked almost at random. Often, these end up being among our favorite spots: Barracas in Buenos Aires comes to mind, as does Pampahasi in Bolivia. Other times... well other times, we end up in a place like Munhyeon-dong.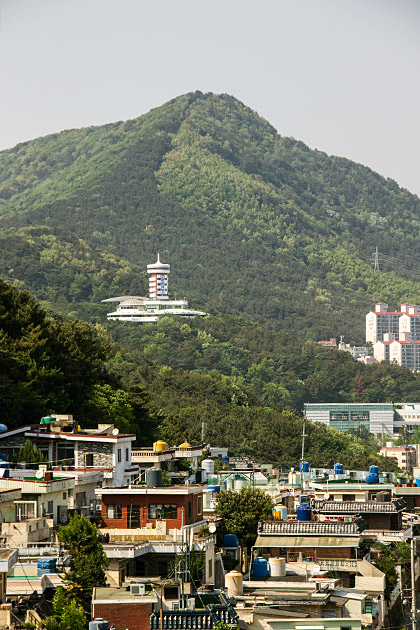 It was about ten minutes after our entrance into Busan's Grand Children's Park before we realized something was amiss. The park was crowded with senior citizens playing go-stop and full-grown adults hiking or playing badminton. But one thing was conspicuously missing from the Children's Park: children.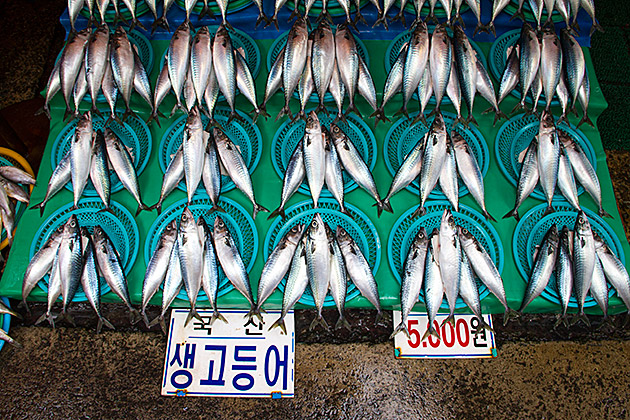 The largest fish market in South Korea is found in downtown Busan, next to the busy shopping area of Nampo-dong and adjacent to the Lotte Aqua Mall. That it occupies such a valuable, central location speaks to how important the fish trade has always been to the city.