For 91 Days
we lived in Busan, the second-largest city in South Korea. This sprawling, exhilarating metropolis of 2,000,000 people has somehow managed to remain relatively unknown, despite having so many things to see and do. We had a wonderful time discovering Busan's cuisine, culture, history and beaches. Start reading
at the beginning
of our adventures, visit our
comprehensive index
to find something specific, or read one of the articles selected at random, below: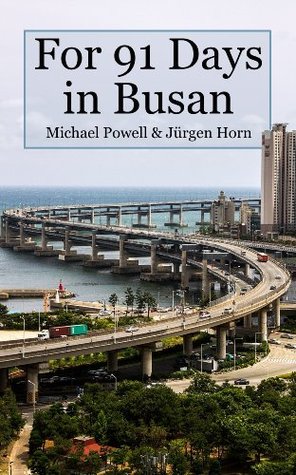 Our 91 days in Busan flew by, but we managed to see almost everything this incredible city has to offer — the museums, the people, cafés, hiking, beaches, and of course the food! All of our experiences and observations are now collected in a portable e-book, perfect for Kindle, Nook or any other eReader. The book contains over 200 full-color images and nearly 100 articles about South Korea's second city, along with a useful index organized by both date and category. For just $7.99, this makes a great companion for your trip to Busan, whether you're a teacher or a tourist.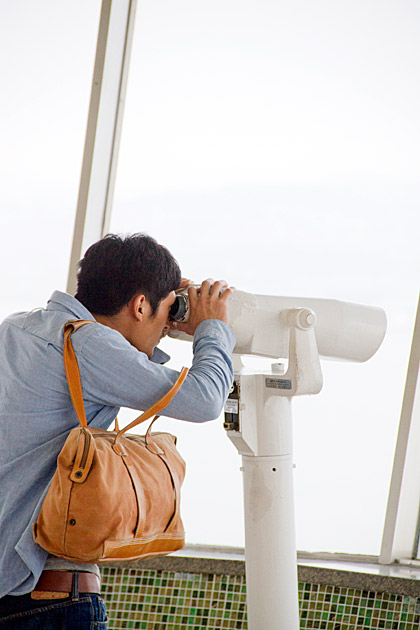 Busan, South Korea's second city, doesn't approach Seoul in terms of size or global influence, but is home to a metropolitan population of 3.6 million, and one of the busiest ports in the world. Busan is found on the south-eastern end of the peninsula, closer to Japan than the capital. An important business center full of suits, concrete and convention halls, Busan also boasts popular beaches, nature reserves and an urban landscape shaped by green mountains that pop up almost randomly amid the skyscrapers.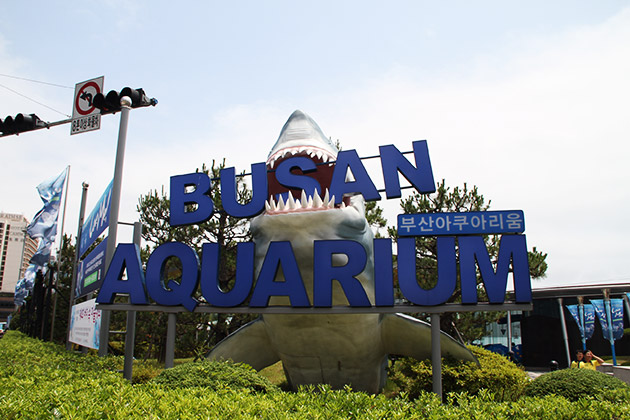 Turns out that Busan is the kind of city which can have a giant mountain right in its center, topped by an ancient fortress, accessible by cable car… and it's not a big deal. We were shocked when we learned of the cable car up Mt. Geumjeongsanseong, and Busan was all "Oh yeah, that. I forgot about that." It doesn't even appear in the various "must-do" lists we've read for Busan, while in most other cities it would be the top highlight!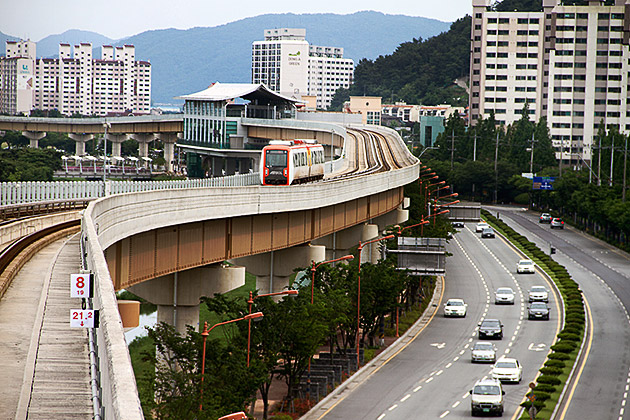 Okay, Busan's Light Rail Transit (also known as The Purple Line) isn't exactly as fast as light — and I suppose that in this instance, "light" is used in the "not heavy" sense rather than "beams from the sun". Whatever, it's still a cool name for a cool ride.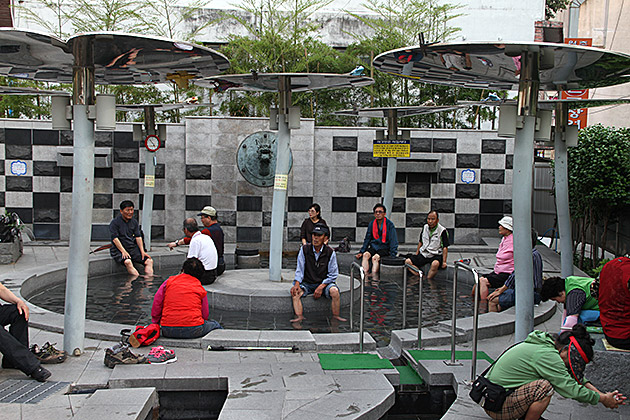 Walking around the Oncheon neighborhood toward the north of Busan, we happened upon a curious little pond where a bunch of Koreans were soaking their feet. A dragon's head was mounted on the wall of this open-air foot spa, like the prize of some mythical hunter.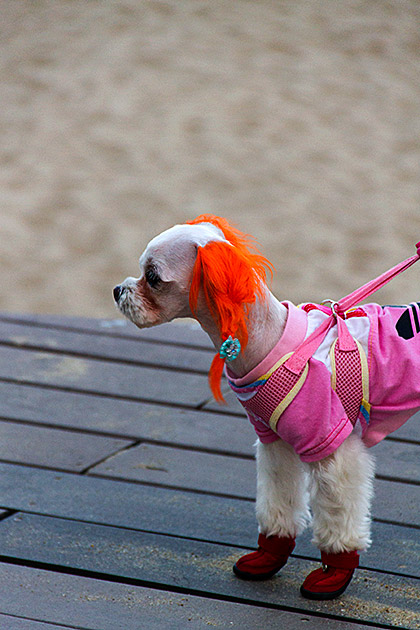 Busan is definitely a city with a lot of character. Wait… no, I mean "characters". A lot of strange characters! We're impressed by the towering skyscrapers and challenged by the bizarre foods, but it's the funny animals, people and mascots of the city that we find the most entertaining. Painted dogs, monster-size lobsters, seductive wooden cows, and smiling dumplings are just some of the characters we've captured in this latest dump of photos from Busan.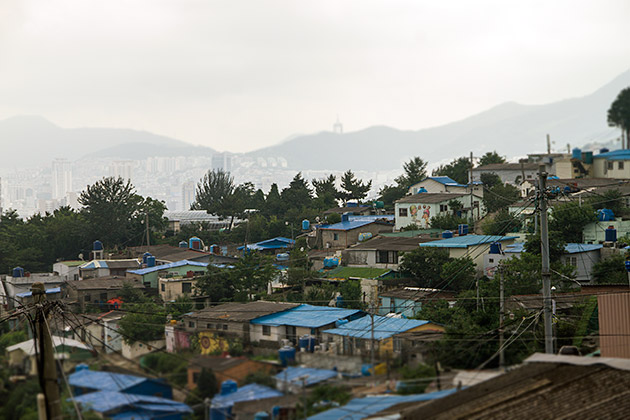 Every once in awhile, we'll choose a city excursion that's a little off-the-wall, like an unknown neighborhood that doesn't ever see tourists, picked almost at random. Often, these end up being among our favorite spots: Barracas in Buenos Aires comes to mind, as does Pampahasi in Bolivia. Other times… well other times, we end up in a place like Munhyeon-dong.