For 91 Days
we lived in Busan, the second-largest city in South Korea. This sprawling, exhilarating metropolis of 2,000,000 people has somehow managed to remain relatively unknown, despite having so many things to see and do. We had a wonderful time discovering Busan's cuisine, culture, history and beaches. Start reading
at the beginning
of our adventures, visit our
comprehensive index
to find something specific, or read one of the articles selected at random, below: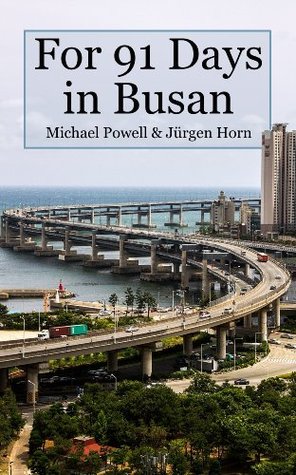 Our 91 days in Busan flew by, but we managed to see almost everything this incredible city has to offer — the museums, the people, cafés, hiking, beaches, and of course the food! All of our experiences and observations are now collected in a portable e-book, perfect for Kindle, Nook or any other eReader. The book contains over 200 full-color images and nearly 100 articles about South Korea's second city, along with a useful index organized by both date and category. For just $7.99, this makes a great companion for your trip to Busan, whether you're a teacher or a tourist.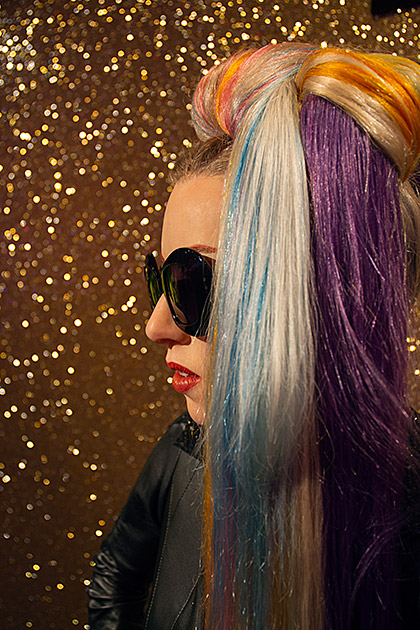 Is there anything more thrilling than standing next to a wax figure of a celebrity? Say, Lady Gaga? Of course not, what a stupid question! Wax museums are among humanity's most transcendent achievements, allowing us to indulge in fawning celebrity worship without the actual physical presence of the celebrity! There's nothing the least bit ridiculous about that.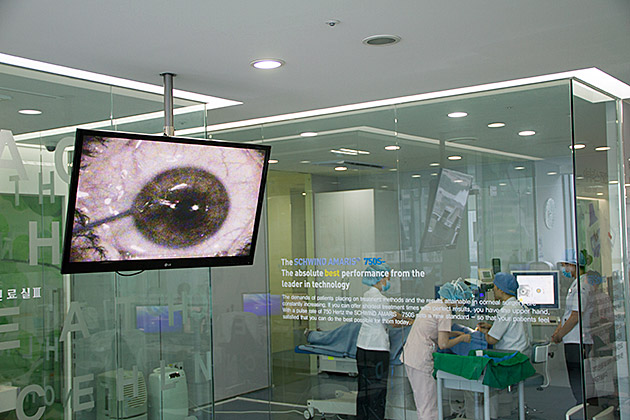 I've had terrible vision since I can remember. Glasses, contacts, waking up every morning blind… severe myopia has played a major role in my life and always been a part of who I am. When I first heard of LASIK technology, probably twenty years ago, it sounded like a dream from some futuristic fantasy world, too good to be true. "But one day", I thought. "I am totally doing that."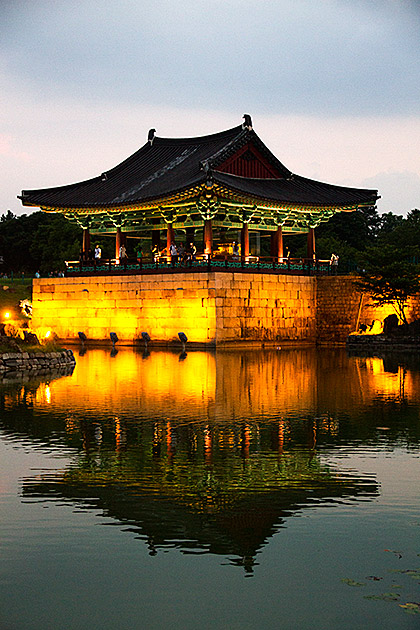 A man-made pond in the middle of Gyeongju, Anapji has been impressing people for over thirteen centuries. We strolled along the pond while the sun was setting, when the park is at its most gorgeous.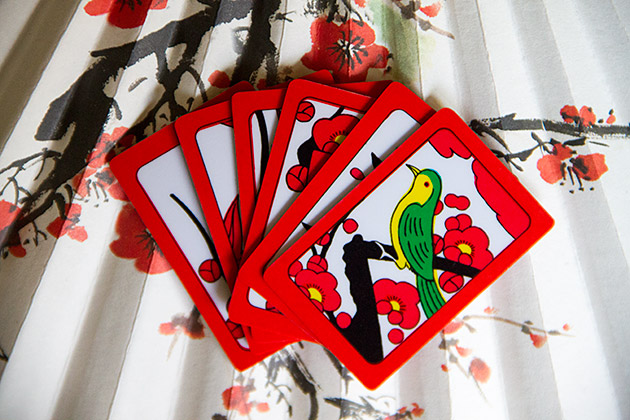 During our walks in the hills of Busan, we frequently see groups of hikers taking a break in a pavilion, drinking soju and playing Go-Stop, a betting game which uses small plastic flower cards. Once, we hovered around and watched for a bit — the players were too engrossed in the action to even notice our presence. The game looked fun, and later that day we bought our own deck.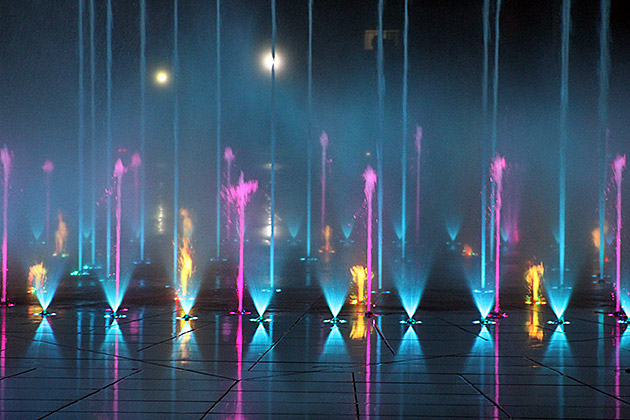 I'm not sure which is more audacious — billing yourself as the "world's best and biggest fountain", or calling yourself the Fountain of Dreams. Big words, Dadaepo, and you've set the bar high. Would your musical show of color and water be the "magnificent and dynamic banquet of light" which your website promises us? We expect no less!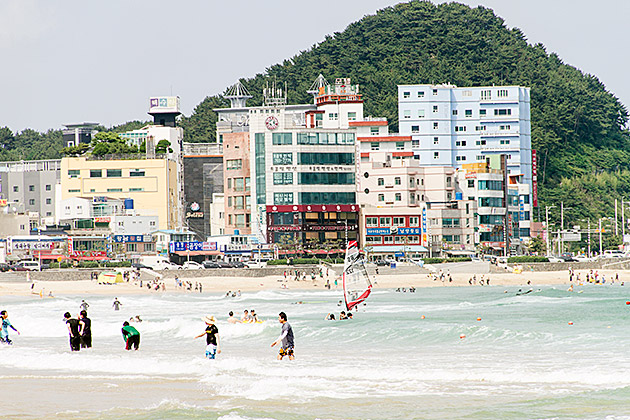 At the far northeastern end of Busan, Songjeong Beach is a more beautiful and far less popular stretch of sand than the city beaches of Haeundae or Gwangalli. Although you can get there with bus or taxi, the best way to arrive is over a gorgeous three-kilometer hike through the woods.