For 91 Days
we lived in Busan, the second-largest city in South Korea. This sprawling, exhilarating metropolis of 2,000,000 people has somehow managed to remain relatively unknown, despite having so many things to see and do. We had a wonderful time discovering Busan's cuisine, culture, history and beaches. Start reading
at the beginning
of our adventures, visit our
comprehensive index
to find something specific, or read one of the articles selected at random, below: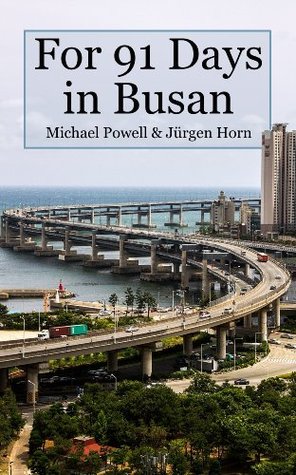 Our 91 days in Busan flew by, but we managed to see almost everything this incredible city has to offer -- the museums, the people, cafés, hiking, beaches, and of course the food! All of our experiences and observations are now collected in a portable e-book, perfect for Kindle, Nook or any other eReader. The book contains over 200 full-color images and nearly 100 articles about South Korea's second city, along with a useful index organized by both date and category. For just $7.99, this makes a great companion for your trip to Busan, whether you're a teacher or a tourist.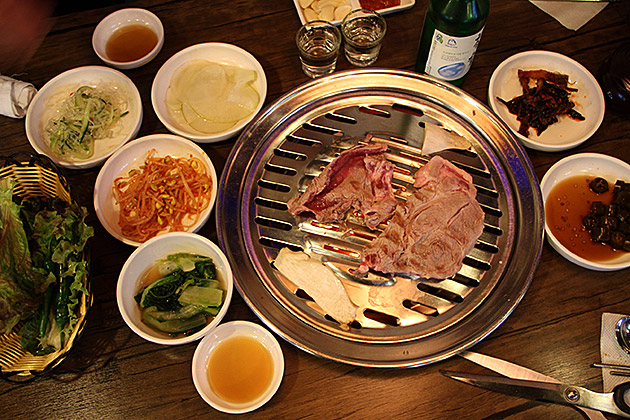 Early on, we started to learn how to pick out some of the Korean words for foods we especially liked. Bibimbap is easy, mostly a lot of "b"s strung together (비빔밥). And we could quickly identify both bulgogi and kalguksu. But we weren't out of the woods yet! On one Saturday night, we sat down a popular place in Seuyoung and only realized at the last minute that they serve strictly intestines. Props to the English-speaking kid at the neighboring table for warning us!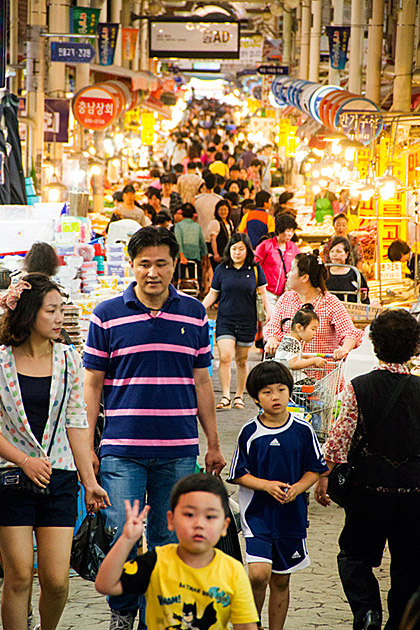 The largest market in Busan, and almost definitely the biggest I've ever visited anywhere, is in the central neighborhood of Bujeon. Calling it a market town is no mere hyperbole -- just the covered portion comprises a full grid of streets and alleys, and you can easily get lost in its chaotic, densely crowded streets.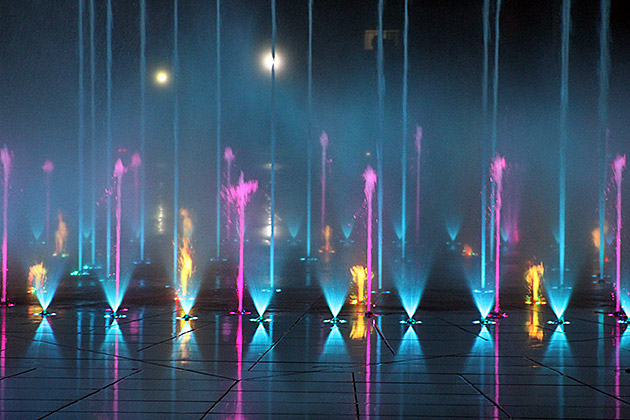 I'm not sure which is more audacious -- billing yourself as the "world's best and biggest fountain", or calling yourself the Fountain of Dreams. Big words, Dadaepo, and you've set the bar high. Would your musical show of color and water be the "magnificent and dynamic banquet of light" which your website promises us? We expect no less!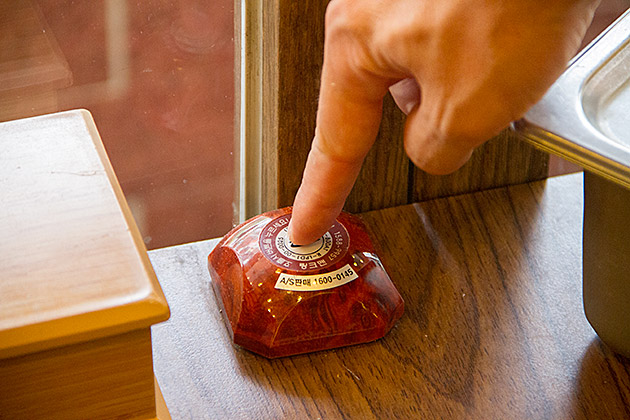 Of all the technological marvels we've seen in ultra-modern South Korea, only one has completely wedged its way into our hearts: the Yogi-Yo button. Found on tables in many of Busan's restaurants, it is utter, blissful genius. Press it, and your waiter appears like magic. Leave it unpressed, and you're left alone.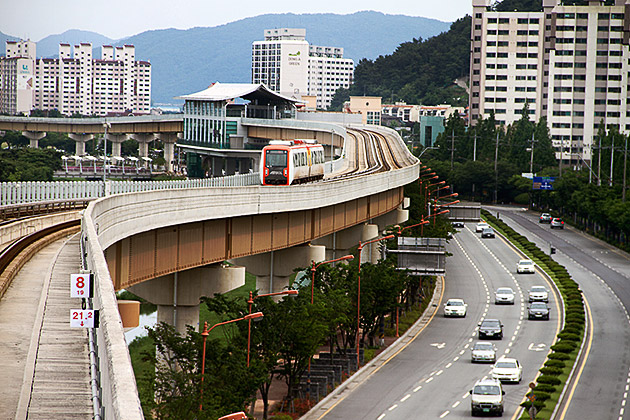 Okay, Busan's Light Rail Transit (also known as The Purple Line) isn't exactly as fast as light -- and I suppose that in this instance, "light" is used in the "not heavy" sense rather than "beams from the sun". Whatever, it's still a cool name for a cool ride.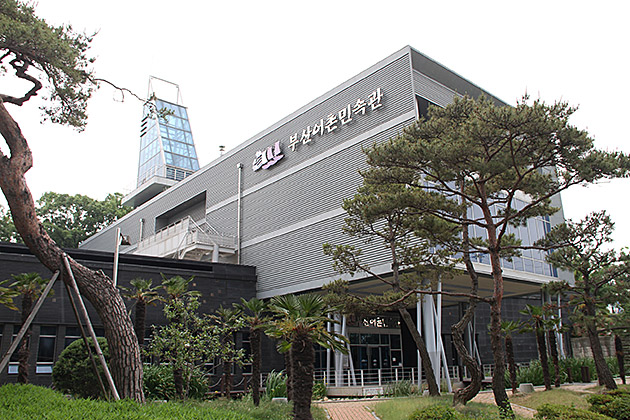 Buk-Gu, whose name translates to "Northern District", is one of the fifteen administrative zones which make up Busan. We spent a morning wandering around the area and checking out some of its touristic sights: the Fishing Village Folk Museum, a riverside park, and the Gupowaeseong Japanese Fortress.