For 91 Days
we lived in Busan, the second-largest city in South Korea. This sprawling, exhilarating metropolis of 2,000,000 people has somehow managed to remain relatively unknown, despite having so many things to see and do. We had a wonderful time discovering Busan's cuisine, culture, history and beaches. Start reading
at the beginning
of our adventures, visit our
comprehensive index
to find something specific, or read one of the articles selected at random, below: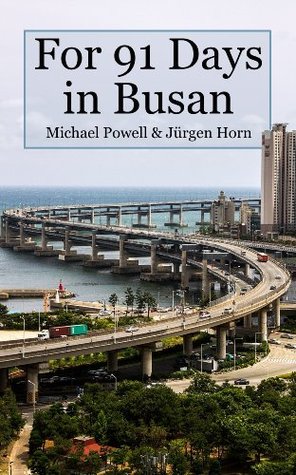 Our 91 days in Busan flew by, but we managed to see almost everything this incredible city has to offer -- the museums, the people, cafés, hiking, beaches, and of course the food! All of our experiences and observations are now collected in a portable e-book, perfect for Kindle, Nook or any other eReader. The book contains over 200 full-color images and nearly 100 articles about South Korea's second city, along with a useful index organized by both date and category. For just $7.99, this makes a great companion for your trip to Busan, whether you're a teacher or a tourist.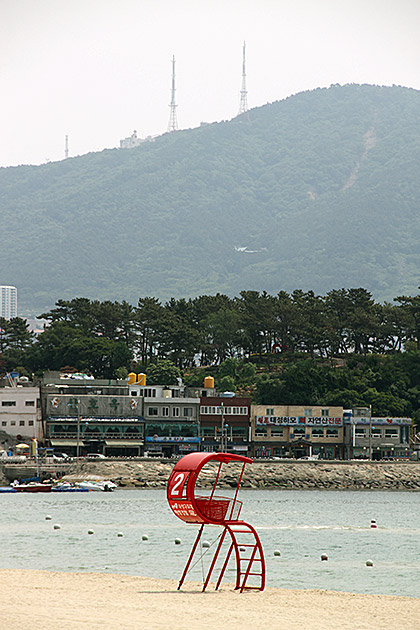 Armed with a map of Busan's best walks, a bottle of water and bellies full of doughnut-power, we set off on a long hike through the peninsular neighborhood of Amnan-Dong, southwest of Nampo. The seven-kilometer route would bring us over the Namhang Bridge to Songdo Beach, and down the coast to Amnan Park.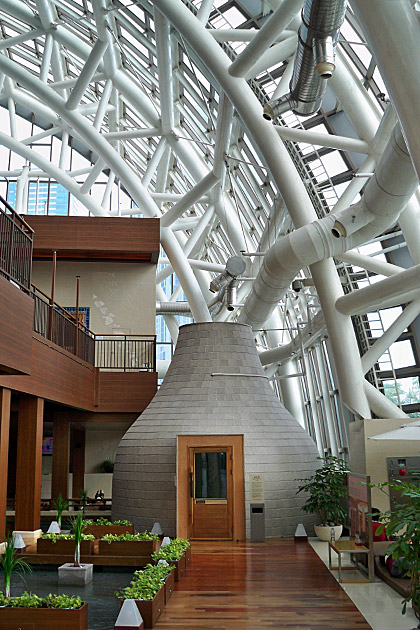 For our first trip to a Korean spa, we choose one of Busan's biggest and most modern: Spa Land in the Shinsegae department store. Twenty-two baths, thirteen distinctively-designed saunas, relaxation rooms, steam rooms, foot baths and more were ours to enjoy for four blissful hours.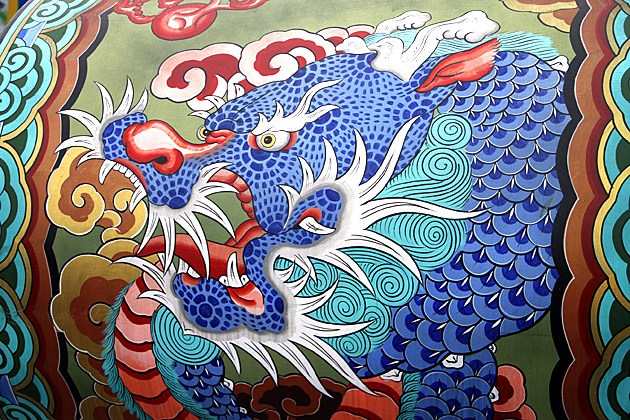 Busan or Pusan? The name is spelled both ways on signs around the city. Before arriving, I'd have bet that the official name was Pusan, but I would have been wrong. In 2000, a new method of transliterating Korean was implemented and the name changed overnight to "Busan". The Korean character ㅂ represents both "b" and "p" (which, when you think about it, are nearly the same letter anyway). For the city's residents, there's no change at all. 부산 remains 부산.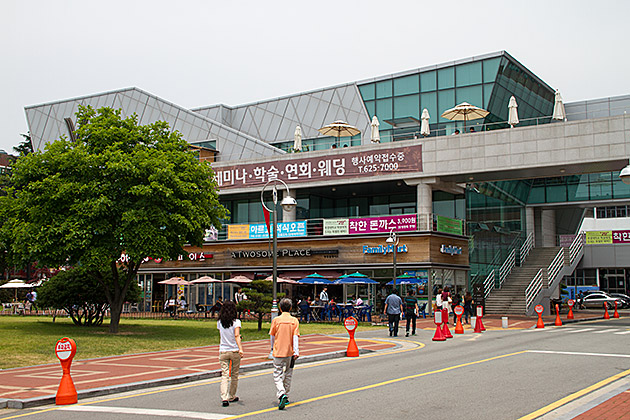 A narrow section of streets in the central neighborhood of Daeyeon separates Kyungsung University from Pukyong University. Perhaps it's unsurprising that this neighborhood, packed full of students and the establishments which cater to them, is among the most exciting in the city.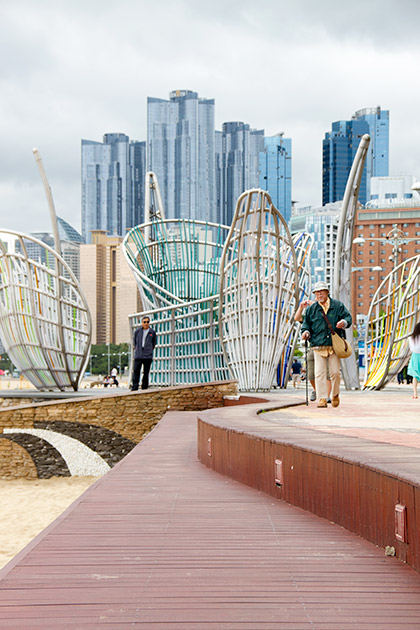 We published over 2000 photos during our three months in Busan. That's a record for our site, and a testament to what an amazing city this is. As you'll see in our final batch of photos, Busan is strangely compelling and offers a little bit of everything, from the beautiful to the amusing, to the downright bizarre. Taking pictures here was always a blast... we're going to miss it.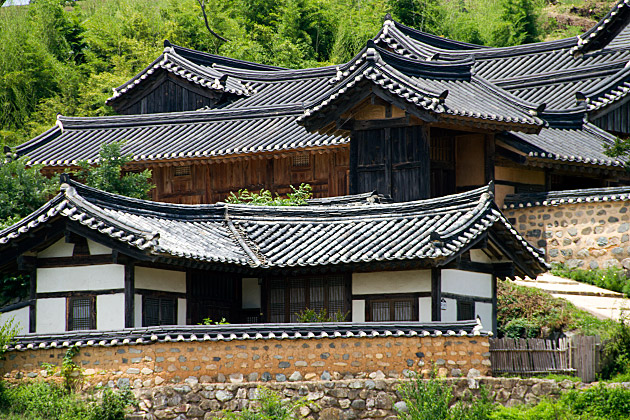 Occupying a gorgeous swath of forested hill country about eight kilometers outside Gyeongju, the Yangdong Folk Village preserves the buildings and customs of Korean life during the Joseon Dynasty. In 2010, this historic village was named a UNESCO world heritage site.