For 91 Days
we lived in Busan, the second-largest city in South Korea. This sprawling, exhilarating metropolis of 2,000,000 people has somehow managed to remain relatively unknown, despite having so many things to see and do. We had a wonderful time discovering Busan's cuisine, culture, history and beaches. Start reading
at the beginning
of our adventures, visit our
comprehensive index
to find something specific, or read one of the articles selected at random, below: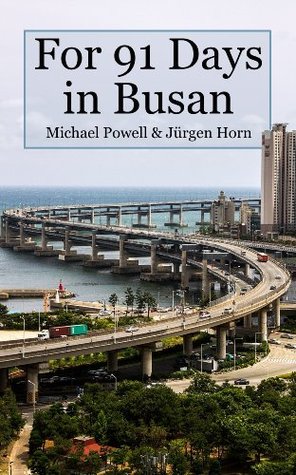 Our 91 days in Busan flew by, but we managed to see almost everything this incredible city has to offer — the museums, the people, cafés, hiking, beaches, and of course the food! All of our experiences and observations are now collected in a portable e-book, perfect for Kindle, Nook or any other eReader. The book contains over 200 full-color images and nearly 100 articles about South Korea's second city, along with a useful index organized by both date and category. For just $7.99, this makes a great companion for your trip to Busan, whether you're a teacher or a tourist.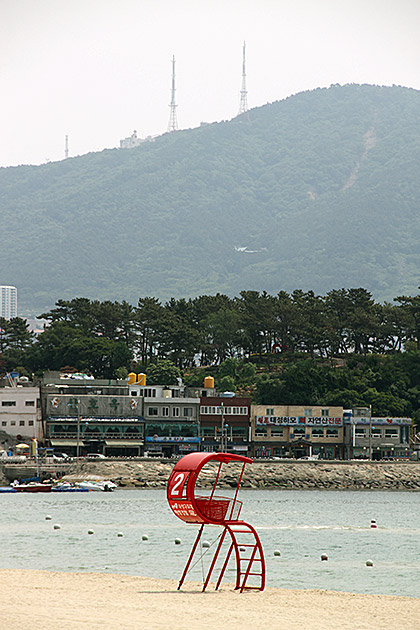 Armed with a map of Busan's best walks, a bottle of water and bellies full of doughnut-power, we set off on a long hike through the peninsular neighborhood of Amnan-Dong, southwest of Nampo. The seven-kilometer route would bring us over the Namhang Bridge to Songdo Beach, and down the coast to Amnan Park.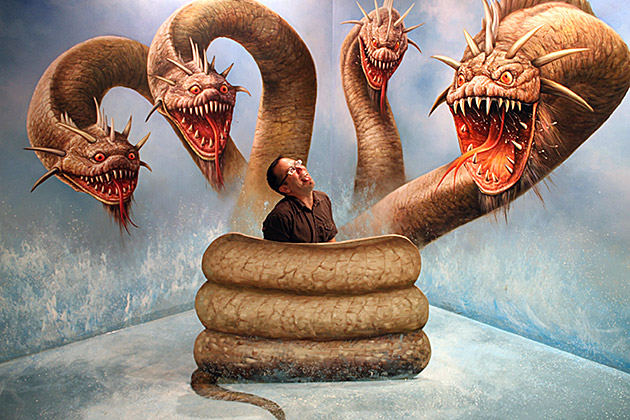 The only thing which Koreans love more than taking pictures is having their picture taken. So I shouldn't have been surprised to find in Busan an entire museum dedicated to the art of posing for funny photos. But still… I was surprised. The Trick Eye Museum, underneath the Heosimcheong Spa, is one of the most bizarre places we've been in a long time.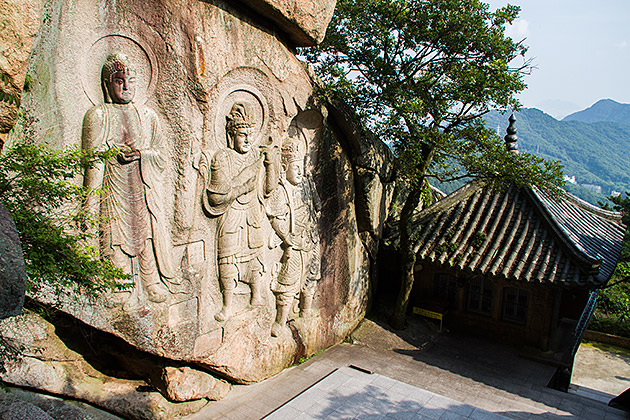 We've heard people claim that Seokbulsa is not just the best Buddhist temple in Busan, but the most lovely in all South Korea. Although we're in no position to judge, Jürgen and I are in agreement that Seokbulsa is the most amazing temple we've seen during our three months here.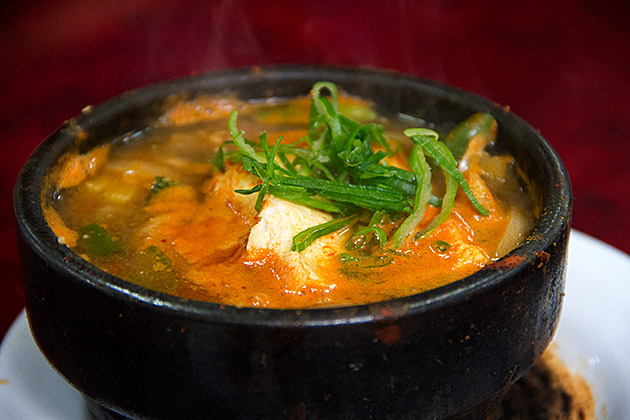 We're more than halfway through out time in Busan, and still haven't gotten sick of the food. There's a lot more variety to the cuisine than we had expected, especially once you add in the Japanese and Chinese (and Thai and American and Vietnamese and so on) influences. This week, we tried a couple of non-Korean places out, gave in to our pizza addiction, and went against better judgment to sample ginseng wine.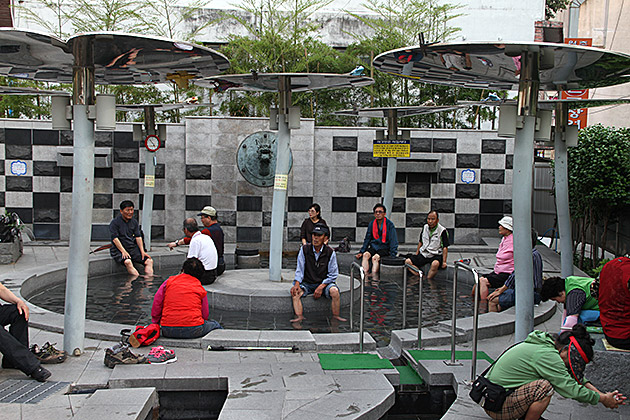 Walking around the Oncheon neighborhood toward the north of Busan, we happened upon a curious little pond where a bunch of Koreans were soaking their feet. A dragon's head was mounted on the wall of this open-air foot spa, like the prize of some mythical hunter.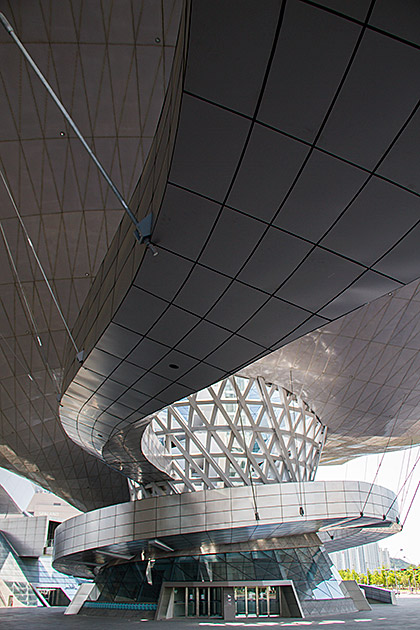 The $150 million dollar Busan Cinema Center is an architectural oddity which opened to the public during the Busan Film Festival in October, 2011. Its cantilever roof is the world's largest and seems to break the laws of gravity. And at night, it lights up in spectacular color, adding a splash of beauty to Busan's most modern neighborhood.