For 91 Days
we lived in Busan, the second-largest city in South Korea. This sprawling, exhilarating metropolis of 2,000,000 people has somehow managed to remain relatively unknown, despite having so many things to see and do. We had a wonderful time discovering Busan's cuisine, culture, history and beaches. Start reading
at the beginning
of our adventures, visit our
comprehensive index
to find something specific, or read one of the articles selected at random, below: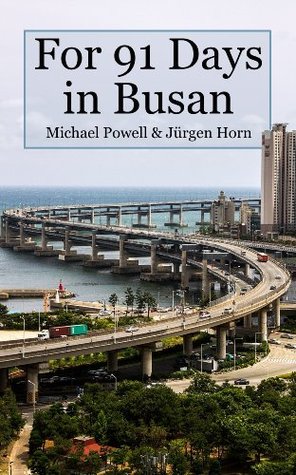 Our 91 days in Busan flew by, but we managed to see almost everything this incredible city has to offer — the museums, the people, cafés, hiking, beaches, and of course the food! All of our experiences and observations are now collected in a portable e-book, perfect for Kindle, Nook or any other eReader. The book contains over 200 full-color images and nearly 100 articles about South Korea's second city, along with a useful index organized by both date and category. For just $7.99, this makes a great companion for your trip to Busan, whether you're a teacher or a tourist.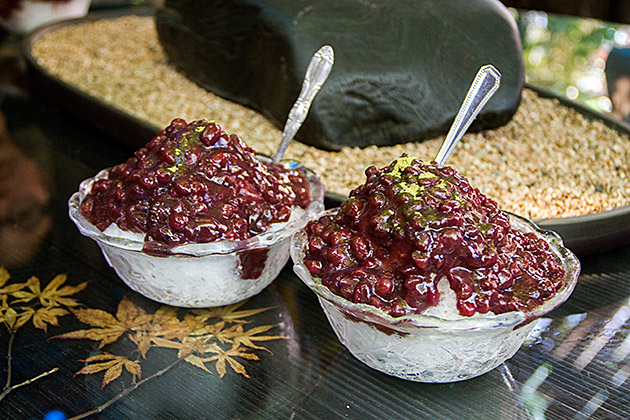 Throw a pile of shaved ice on top of milk, cover it in red beans, and sprinkle a bit of green tea powder on the top. Doesn't that sound like a delicious treat? No?! Well, somehow… it is. Patbingsu (팥빙수) is one of South Korea's favorite desserts, and way more delectable than it sounds.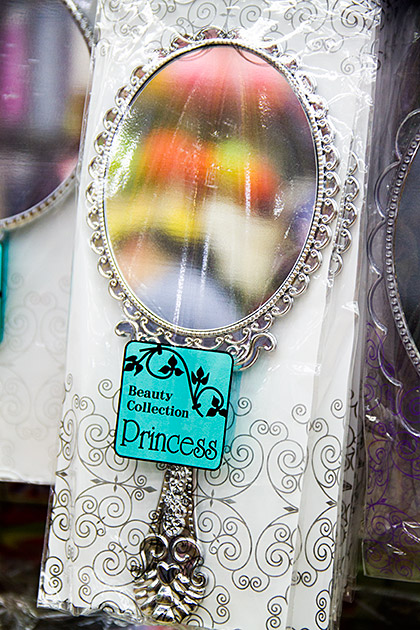 I doubt there's a reflective surface anywhere in South Korea that hasn't, at some point in its life, served as a makeshift mirror for somebody checking makeup, fixing hair, or fretting about wrinkles. We've never seen people so obsessed with outward appearance as Koreans. It borders on the obsessive and is so widespread, so constant, that it's begun to worry us.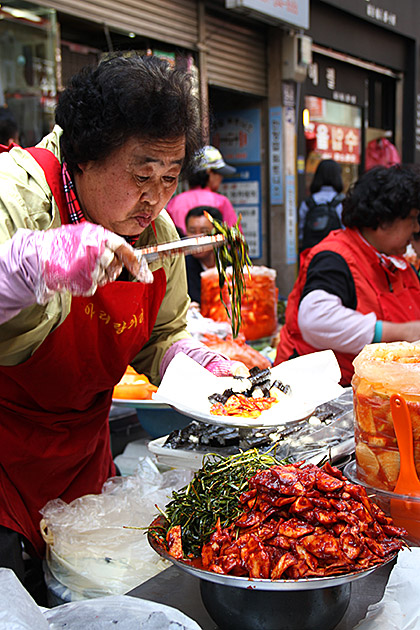 There's a small street in the shopping nexus of Nampo-Dong filled with stands offering a cheap outdoor lunch. Hot noodles, kimchi, rice bowls, tteokbokki (a spicy rice cake dish), all served up by a colorful collection of Korean lunch ladies. The map refers to this as "Eatery Alley", which is about as accurate a name as possible.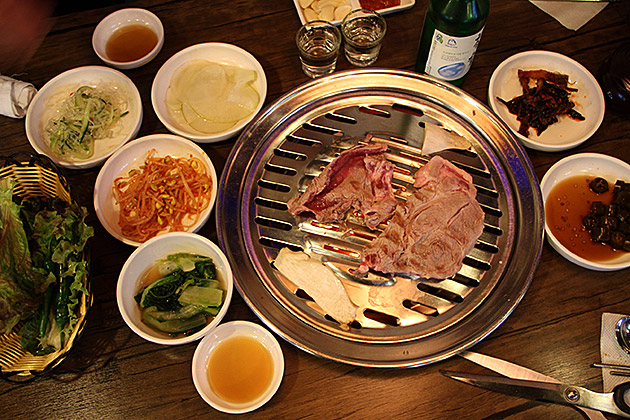 Early on, we started to learn how to pick out some of the Korean words for foods we especially liked. Bibimbap is easy, mostly a lot of "b"s strung together (비빔밥). And we could quickly identify both bulgogi and kalguksu. But we weren't out of the woods yet! On one Saturday night, we sat down a popular place in Seuyoung and only realized at the last minute that they serve strictly intestines. Props to the English-speaking kid at the neighboring table for warning us!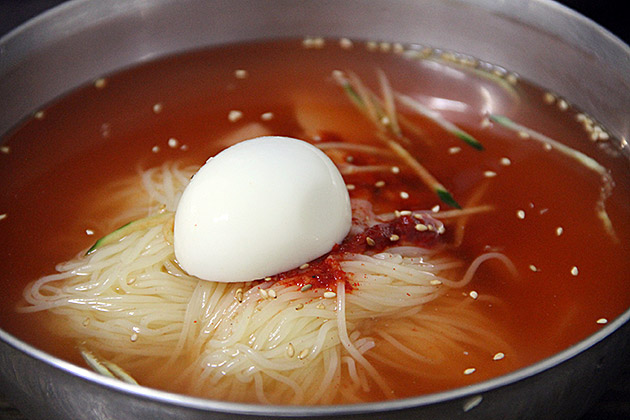 We ate a lot of interesting new foods during our time in Busan. The city's supermarkets are rather expensive, and eating out was almost as cheap as cooking at home, particularly when you stick to the kinds of local joints which we prefer. This is the first of our recaps on what we ate, and what it's called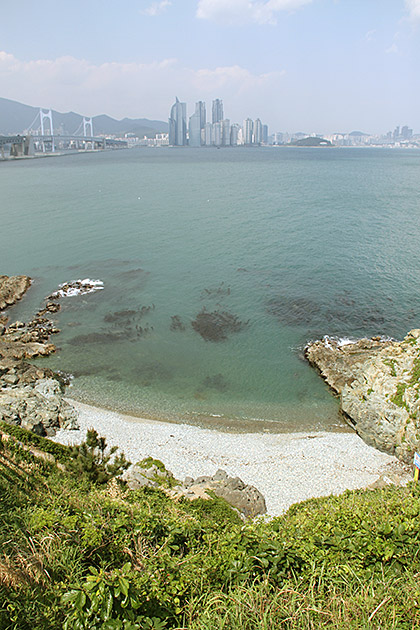 The mountains and hills of Busan are easily its best feature, both helping to confine the city's sprawl and offering parks and natural refuges for residents to escape the stress of everyday life. Among Busan's wide range of nature walks, the one spanning Igidae Park is among the most popular. We hiked along its 5.2 kilometer coastal trail on a sunny afternoon.