For 91 Days
we lived in Busan, the second-largest city in South Korea. This sprawling, exhilarating metropolis of 2,000,000 people has somehow managed to remain relatively unknown, despite having so many things to see and do. We had a wonderful time discovering Busan's cuisine, culture, history and beaches. Start reading
at the beginning
of our adventures, visit our
comprehensive index
to find something specific, or read one of the articles selected at random, below: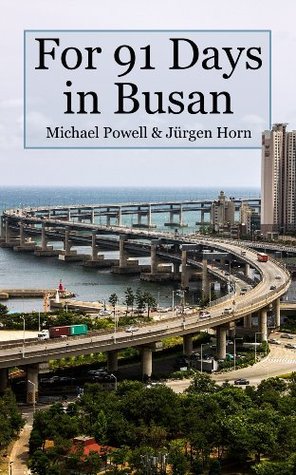 Our 91 days in Busan flew by, but we managed to see almost everything this incredible city has to offer — the museums, the people, cafés, hiking, beaches, and of course the food! All of our experiences and observations are now collected in a portable e-book, perfect for Kindle, Nook or any other eReader. The book contains over 200 full-color images and nearly 100 articles about South Korea's second city, along with a useful index organized by both date and category. For just $7.99, this makes a great companion for your trip to Busan, whether you're a teacher or a tourist.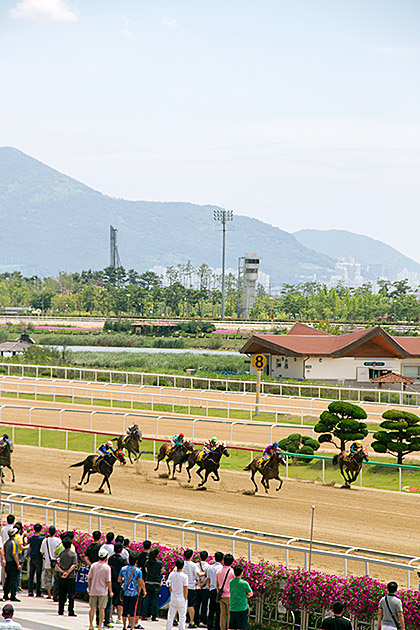 One of South Korea's three horse-racing tracks is found just outside Busan, and we decided to check it out on a sunny Sunday afternoon. We knew that we'd have fun, since we have fun anywhere that gambling is involved, but the Busan Gyeongnam Racecourse Park exceeded our expectations.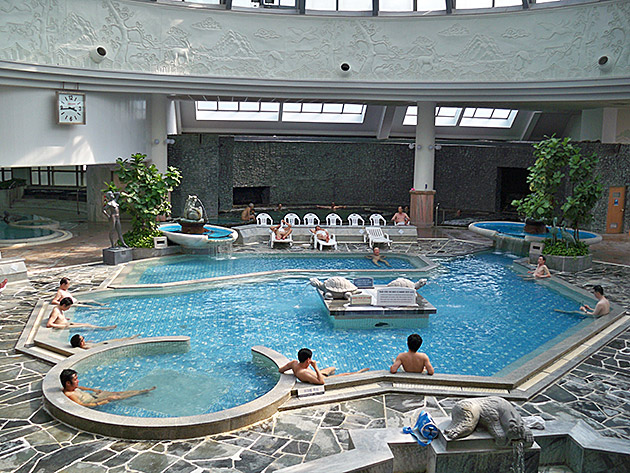 For our second Korean jimjilbang experience, we decided to go big. The Heomsimcheong Spa in the neighborhood of Oncheon claims to be the largest spa fed by a natural hot spring in Asia. The popular complex, which also bills itself the Grand Hot Spring, includes a full hotel, an excellent brewery on the bottom floor and of course, a full array of baths and saunas.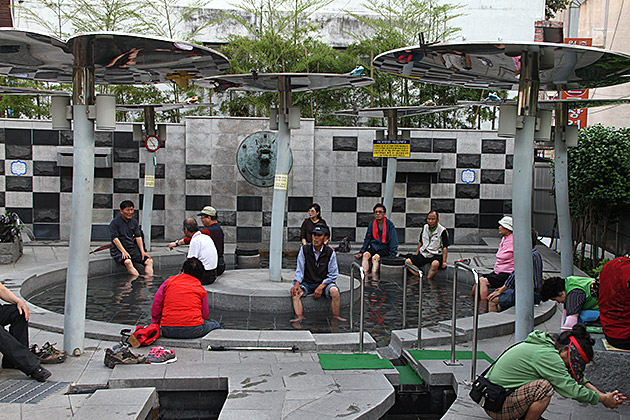 Walking around the Oncheon neighborhood toward the north of Busan, we happened upon a curious little pond where a bunch of Koreans were soaking their feet. A dragon's head was mounted on the wall of this open-air foot spa, like the prize of some mythical hunter.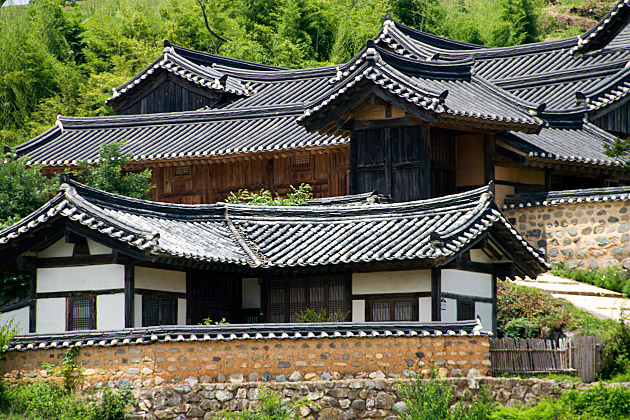 Occupying a gorgeous swath of forested hill country about eight kilometers outside Gyeongju, the Yangdong Folk Village preserves the buildings and customs of Korean life during the Joseon Dynasty. In 2010, this historic village was named a UNESCO world heritage site.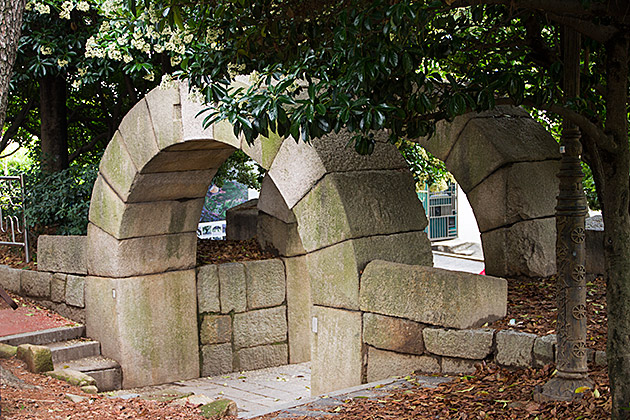 Before visiting Suyeong Park, we had no idea what to expect. Despite its central location, with Bexco and Shinsegae visible just over the Suyeong River, this ramshackle neighborhood is definitely not on the normal tourist itinerary. But we had a great time in the park, which was filled with historical monuments, sacred trees and people playing chess, exercising and just relaxing.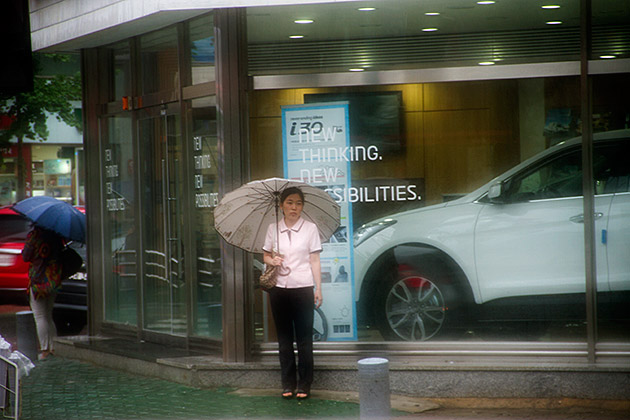 After having such a great time in Gyeongju, we immediately planned out our second day trip from Busan — Geoje Island. Unfortunately, this excursion was doomed to failure, thanks to the torrential rains of South Korea's summer monsoon season.