For 91 Days
we lived in Busan, the second-largest city in South Korea. This sprawling, exhilarating metropolis of 2,000,000 people has somehow managed to remain relatively unknown, despite having so many things to see and do. We had a wonderful time discovering Busan's cuisine, culture, history and beaches. Start reading
at the beginning
of our adventures, visit our
comprehensive index
to find something specific, or read one of the articles selected at random, below: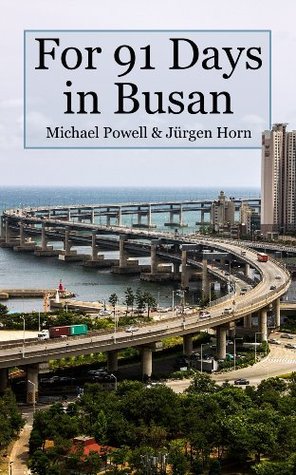 Our 91 days in Busan flew by, but we managed to see almost everything this incredible city has to offer — the museums, the people, cafés, hiking, beaches, and of course the food! All of our experiences and observations are now collected in a portable e-book, perfect for Kindle, Nook or any other eReader. The book contains over 200 full-color images and nearly 100 articles about South Korea's second city, along with a useful index organized by both date and category. For just $7.99, this makes a great companion for your trip to Busan, whether you're a teacher or a tourist.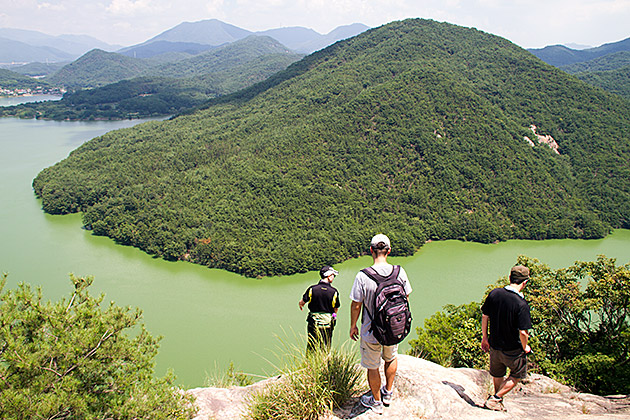 We've done a lot of hiking and hill-walking during our time in Busan, but until our trip out to Hoedong Lake, we hadn't actually experienced a truly Korean day of hiking. This was the last big excursion we'd be undertaking in Busan, and we couldn't have hoped for a more authentic day out.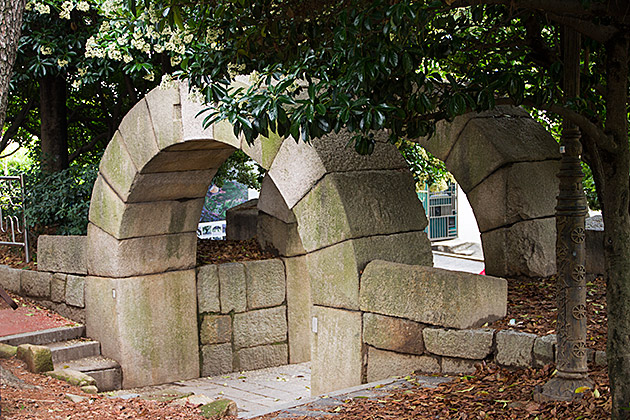 Before visiting Suyeong Park, we had no idea what to expect. Despite its central location, with Bexco and Shinsegae visible just over the Suyeong River, this ramshackle neighborhood is definitely not on the normal tourist itinerary. But we had a great time in the park, which was filled with historical monuments, sacred trees and people playing chess, exercising and just relaxing.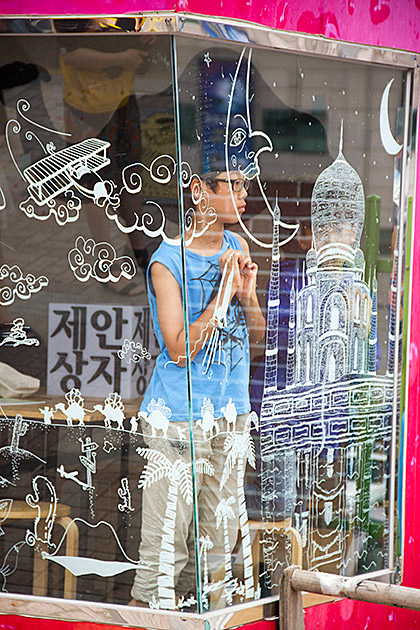 It's impossible to define Busan by just one trait. Is it the soaring architecture, the public artworks, the relaxed way of life, the beaches and relation to the water, or is the odd moments of eccentricity? All of these things and more are captured in this batch of photos. Each one might have been taken anywhere, but together? That's Busan.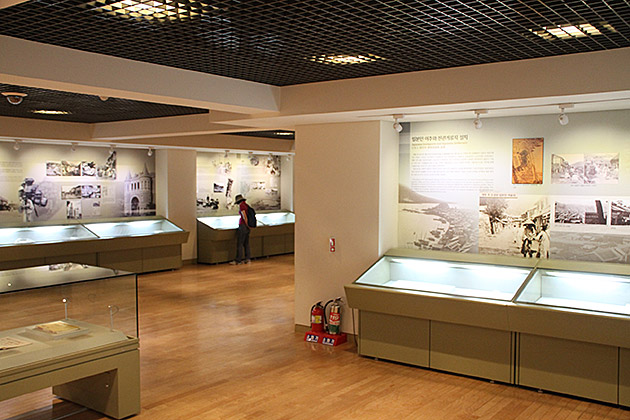 On the northern side of Yongdusan Park is the Busan Modern History Museum, which takes visitors on a stroll through the recent past of the city. It might as well call itself the Busan Museum of Japanese Aggression, because that's basically the focus of every exhibit.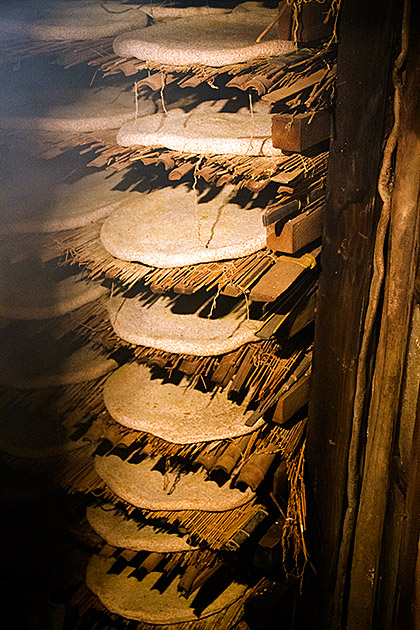 Along with soju, makgeolli (막걸리) is one of the most popular beverages in Busan. The milky-white drink is made of rice and wheat, and only slightly more alcoholic than beer. We visited a factory in the mountain village of Geumseong-dong to learn first-hand how it's made.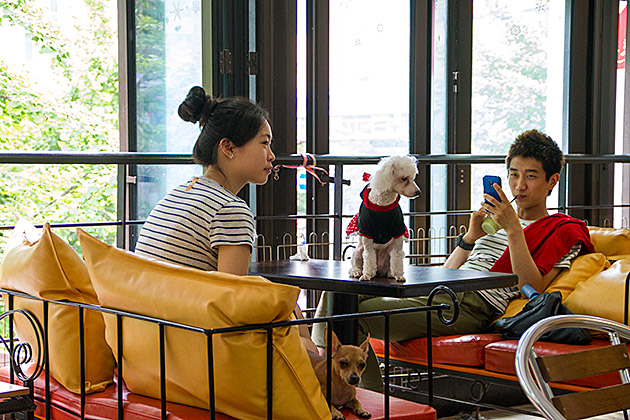 It's been five months since Jürgen and I lost our French Bulldog to cancer. We've been able to distract ourselves with travel, but every once in awhile (and especially after seeing a French Bulldog on the streets), I'll feel that empty pang of sadness, and start wishing I had a dog again. Luckily, there's a place in Busan where I can go to purge myself of such silly whims.